While the battle for the County Team Champs trophy takes place in one pool, there is an almighty scrap to join the top tier taking place at the same time in Division Two.
With the top four teams from Division Two going up each year, promotion often goes down to the wire. Last year's event saw Lincolnshire miss out by just six points as Nottinghamshire grabbed the fourth and final promotion spot.
So if you're keeping an eye on the second tier this year, here are five stories to watch in Division Two of the 2016 County Team Champs.
West Is Best
When it comes to winning Division Two, one team knows how to get the job done better than most.
Scotland West are the only team to have won the second tier on three occasions and they will be one of the favourites to land the title again this year after a surprise relegation from the top flight in 2015.
The Scottish region had finished ninth in Division One the previous year, but after a winless day last October, they finished 17th, just one point away from safety.
­Scotland West bounced immediately back from relegation in both 2006 and 2008 and have the firepower to do the same this time round.
Namesakes Katie and Erin Robertson both won races for the region in the top division two years ago while in the top age group, Cameron Muir and Ryan Retson have bags of national-stage experience.
Floodgates open for Northants
Northamptonshire ended one of the longest winless droughts in County Team Champs history last year, claiming a race win for the first time since 2008.
In fact, once they landed their first victory last year – in the boys' 14/15 Yrs Medley Relay – they went on to pick up a second, as Danny Savage stormed home in the 14/15 Yrs 100m Freestyle.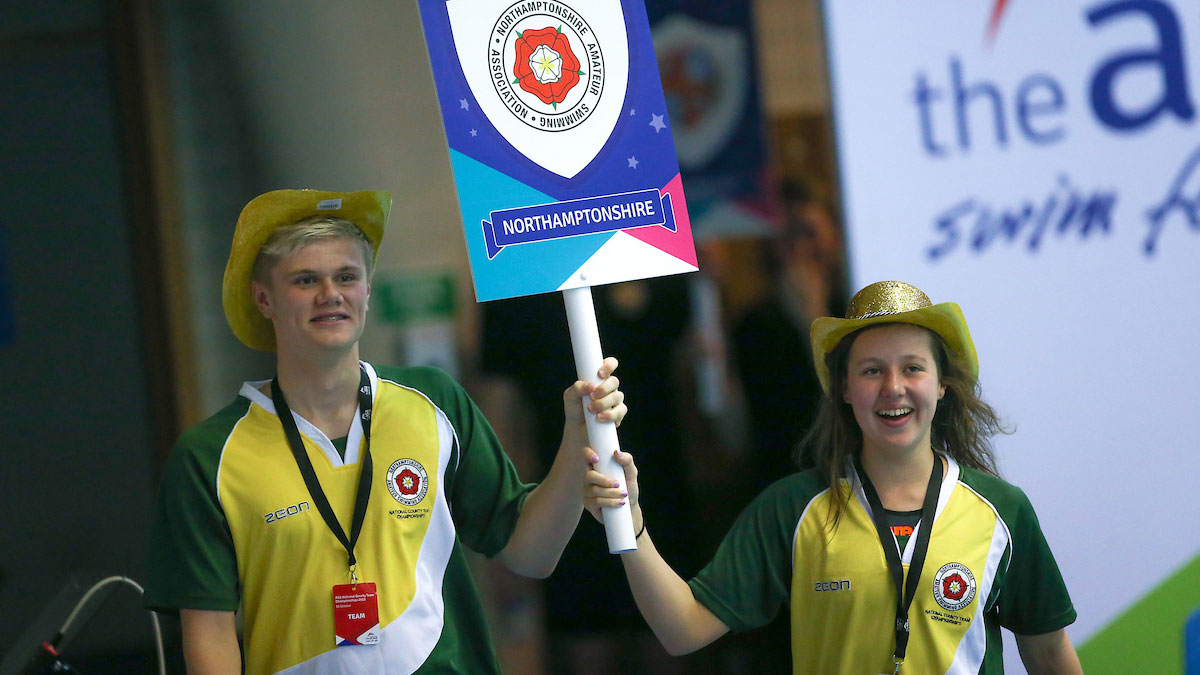 Now they have that particular monkey off their back, will the floodgates open for Northants?
They improved from 18th in 2014 to 11th last year, and a top 10 finish is a realistic possibility if their rookies can deliver on some promising entry times.
So near and yet so far
Just six points separated fourth-place Nottinghamshire and border rivals Lincolnshire in last year's Division Two table, with the former celebrating promotion back to the top flight.
But there were plenty of positives to take from Lincolnshire's campaign, which saw them pick up two race wins and collect their highest tally since being relegated to Division Two in 2007.
Another score in the 400s would surely see the East coast team knocking on the door of promotion again in their 10th consecutive season in Division Two.
The girls in the top age group look particularly strong and includes Tara Haworth, who collected maximum points for 100m Fly in her first year of the 16/17 Yrs age group 12 months ago.
Top of the class
When you're scrapping to seal promotion to the top division, you need your top swimmers to lead by example when it matters most.
Five of the 16 teams in this year's second tier are lucky enough to be able to call on gold medallists from the 2016 British Summer Championships.
Devon's initial roster for the Championships actually features two British Summer champions in the shape of Ollie Taverner and Kaylee Dekker.
Taverner won the 15 Yrs 50m and 100m Breast double at Ponds Forge in July while Dekker claimed 100m Free gold in the 13/14 Yrs age group.
Dorset's Jacob Peters won triple individual gold earlier in the year, claiming the clean sweep over 50m, 100m and 200m Fly while Staffordshire's Jacob Davies won 50m Back gold.
Finally, Sussex and Worcestershire will be hoping for top performances from Joel Thompson and Samuel Osborne respectively.
Thompson landed six medals, including 200m Freestyle gold, this summer, while Osborne claimed the 400m and 1500m Freestyle double in his age group.
Don't wake the sleeping bear
While Staffordshire, Norfolk and Devon have all finished third in the top flight in previous years, only one team in this season's second division have been crowned National County Team Championship winners.
Warwickshire lifted the main title at the very first staging of the event in Leicester some 42 years ago. The Bears have also finished runners-up four times and third on three occasions.
And while they have only been in Division One for one of the past seven seasons, there's no doubt Warwickshire are the sleeping giants of the County Team Champs.
A sixth place finish in Division Two showed plenty of promise 12 months ago and they will hope to continue their momentum with 2016 British Summer Champs medallists Alex Bartley and Lauren Cox among a strong-looking squad.