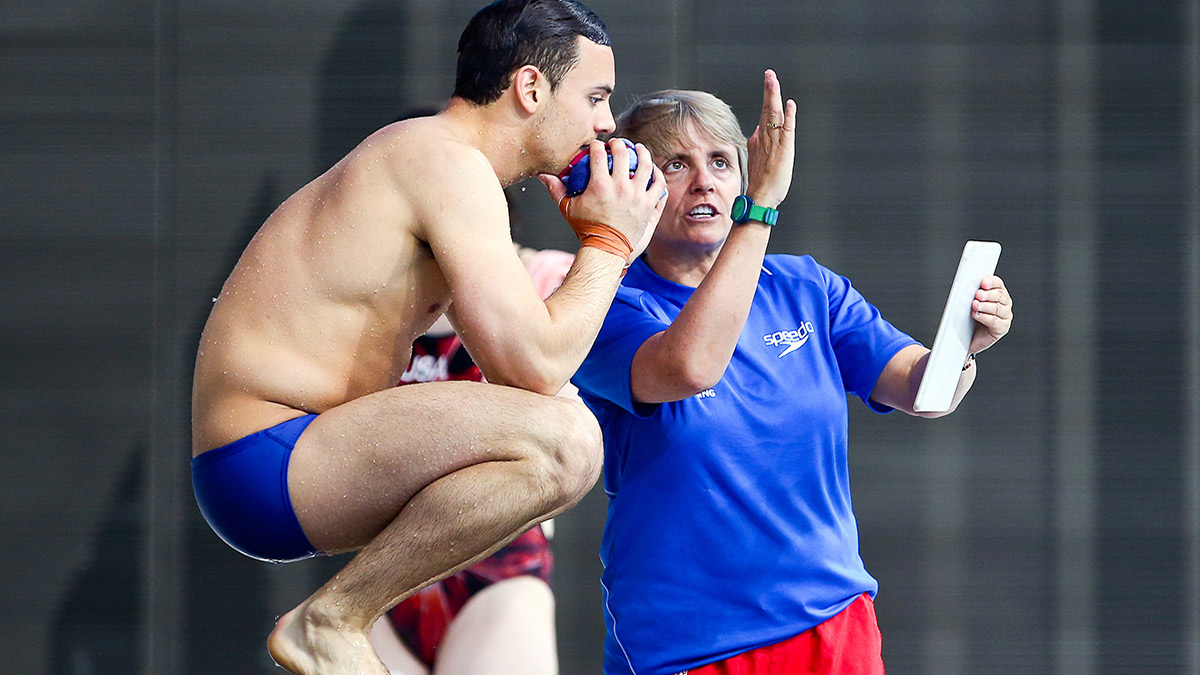 Coach training from the IoS
13/12/2016
As a coach you inspire and deliver success at every level. Coach training from the IoS helps you make aquatic sports more enjoyable for more people.
To match your commitment we're committed to supporting you as a current or aspiring coach in Swimming, Diving, Synchronised Swimming, Water Polo and Open Water Swimming.
Coach training – New Programme
We have combined our expertise with British Swimming, Swim England, the British Swimming Coaches Association (BSCA) and England Programmes to develop an exciting new coaching programme. It is exclusive to the IoS.
Leading coaches in their fields developed the framework for each discipline. This means all content is specific.
The Latest Training
The new coach training programme contains the most relevant and up to date training techniques. Continual reviews keep it fresh.
It gives you the tools to apply this knowledge to coaching athletes at all levels; improving their performance while keeping them committed to the sport.
Defined Pathways to Success
The launch of this new programme helps coaches to get the most out of their athletes and builds the foundation for future success. Each discipline has its own pathway taking you from Assistant Coach, Coach to Head Coach.
Start Training Today
Discover some of our coaching courses below. Click or tap on For Coaches for a full list of courses.