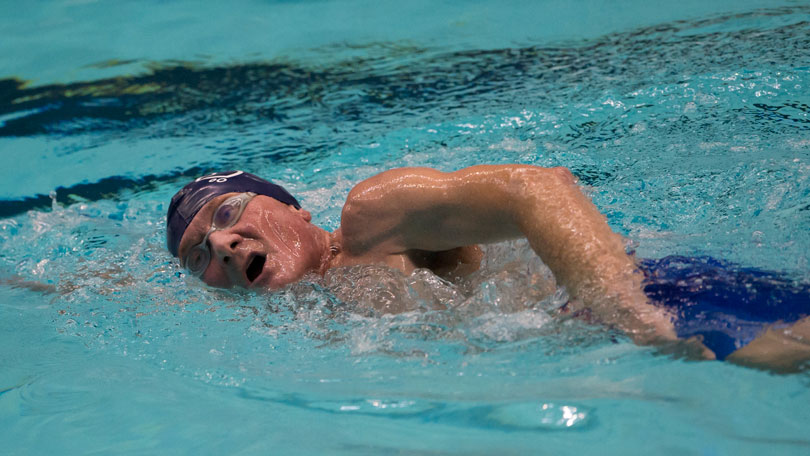 Steve Bratt's high performance endurance workout
November 26, 2014
Otter head coach Steve Bratt describes his high performance endurance workout for swimmers who want to improve their aerobic power.
Check out Steve's 'Race Pace Anaerobic' workout if you want to improve speed and lactate buffering.
Warm Up
400m swimming a stroke / strokes of your choice.
2x100m going through the Individual Medley strokes but kicking only and without a kickboard.
4x100m front crawl on 1min40. Wait until the 1min40 is up before starting your next 100m. Aim to go at least two seconds faster with each of the four 100s.
Main Set
5x800m front crawl on 12min. Wait until the 12 minutes have finished before starting your next 800m. All five repeats should be negative splits – aim to descend each by at least five seconds.
400m any stroke, swimming four cycles as quickly as possible at the start of each 100m. For front crawl and backstroke, this would be eight hand strikes. For butterfly and breaststroke, this would be four main strokes.
Cool Down
200m cool down using a stroke of your choice.