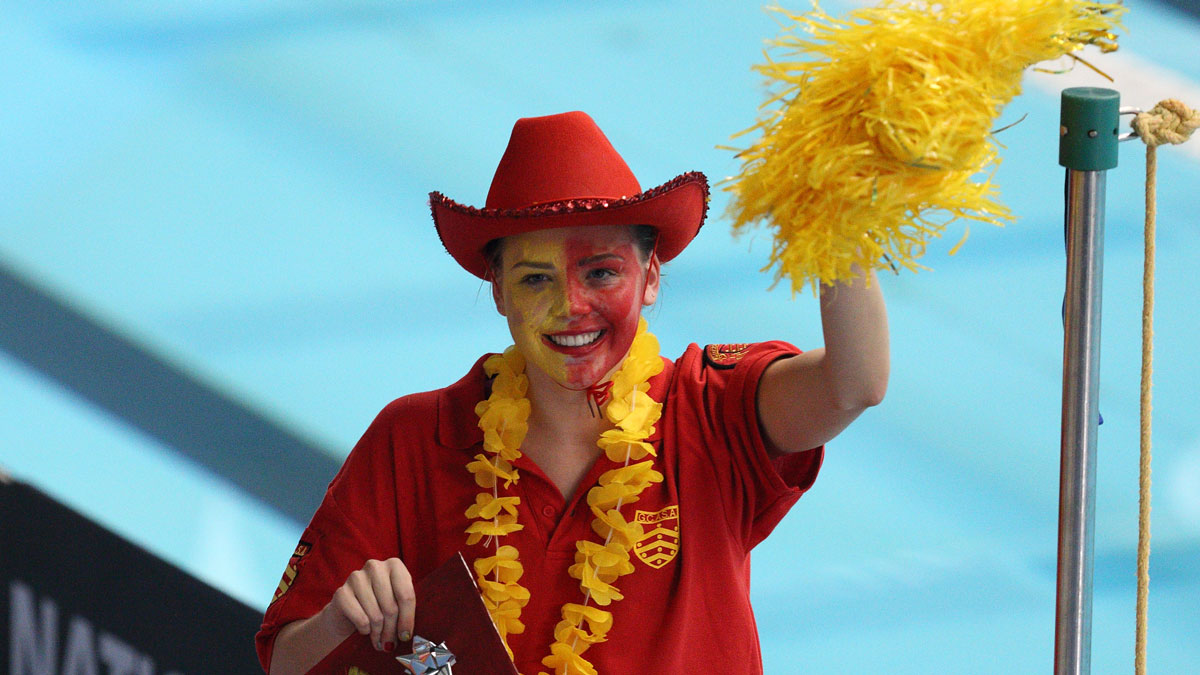 Gloucestershire
Gloucestershire are a South West county who were third in Division Two of the County Team Championships in 2002.
Division: Two
Last Year: Did Not Compete
Twitter: GlosCountyASA

Honours: Third in Division Two 2002
Gloucestershire at the County Team Champs
Gloucestershire did not compete in last year's County Team Championships, having finished 16th in Division Two in 2015.
They have been a Division Two team since 2006, but have knocked on the door of promotion a number of times with top 10 finishes on six occasions since their relegation from the top flight in 2005.
William Cole was the last swimmer to land maximum points for the county, finishing first in the 16/17 Yrs 100m Backstroke in 2015.
Among this year's squad is City of Bristol's Olivia Butler, who won 200m Backstroke bronze and finished fifth over 100m Back in the 13/14 Yrs age group at this year's British Summer Championships.
The county could also hold some chances of big points in the youngest age group.
Soundwell's Tom Hemsley comes in third fastest on paper in the 12/13 Yrs 100m Back while teammate Sophia Soteriou is ranked second for the 12/13 Yrs 100m Fly.
| Roster 2017 | | | |
| --- | --- | --- | --- |
| 100m Free | | | |
| Name | Club | Age | PB |
| Rachel Shutt | Severnside Tritons Club | 14 | 1:03.34 |
| Jake Turner | Soundwell SC | 14 | 1:00.25 |
| Heather Witcombe | Soundwell SC | 16 | 59.63 |
| William Halliwell | Bristol Henleaze SC | 16 | 55.69 |
| Ellena Theobald | Soundwell SC | 17 | 1:00.03 |
| Kye Adams | City of Bristol SC | 18 | 53.17 |
| 100m Back | | | |
| Name | Club | Age | PB |
| Zea Levy | Gloucester City SC | 14 | 1:08.32 |
| Thomas Hemsley | Soundwell SC | 14 | 1:06.40 |
| Olivia Butler | City of Bristol SC | 15 | 1:04.63 |
| Joseph Giles | Cirencester SC | 15 | 1:03.18 |
| Jasmine Stone | Soundwell SC | 16 | 1:07.67 |
| Jack Smith | Soundwell SC | 16 | 58.62 |
| 100m Breast | | | |
| Name | Club | Age | PB |
| Sophia Soteriou | Soundwell SC | 14 | 1:21.30 |
| Samuel Taylor | Soundwell SC | 14 | 1:14.21 |
| Hazel Smith | City of Bristol SC | 15 | 1:16.66 |
| Alexander Cohoon | Cirencester SC | 15 | 1:11.98 |
| Jack Gibert | City of Bristol SC | 16 | 1:09.97 |
| Caitlin Lynam | Severnside Tritons Club | 17 | 1:14.67 |
| 100m Fly | | | |
| Name | Club | Age | PB |
| Sophia Soteriou | Soundwell SC | 14 | 1:06.30 |
| Jake Turner | Soundwell SC | 14 | 1:11.40 |
| Olivia Butler | City of Bristol SC | 15 | 1:05.77 |
| James Cox | City of Bristol SC | 15 | 1:04.60 |
| Keria Noon | City of Bristol SC | 18 | 1:05.89 |
| Kye Adams | City of Bristol SC | 18 | 57.97 |
| Relay | | | |
| Name | Club | Age | |
| Milly Wiercioch-Giles | Bristol Penguin Olympic SC | 13 | |
| Jessica Hawkins | Southwold Swimming Club | 14 | |
| Oliver Roberts | Cheltenham S & W P Club | 14 | |
| Connor Talbot | City of Bristol SC | 14 | |
| Cameron Lewis | Gloucester City SC | 15 | |
| Oriana Mundun | Bristol Henleaze SC | 16 | |
| Anna Soteriou | Soundwell SC | 16 | |
| Jedd Woodruff | Soundwell SC | 16 | |
| George Stagg | Bristol Penguin Olympic SC | 16 | |
| Daniel Ahmed | Soundwell SC | 17 | |