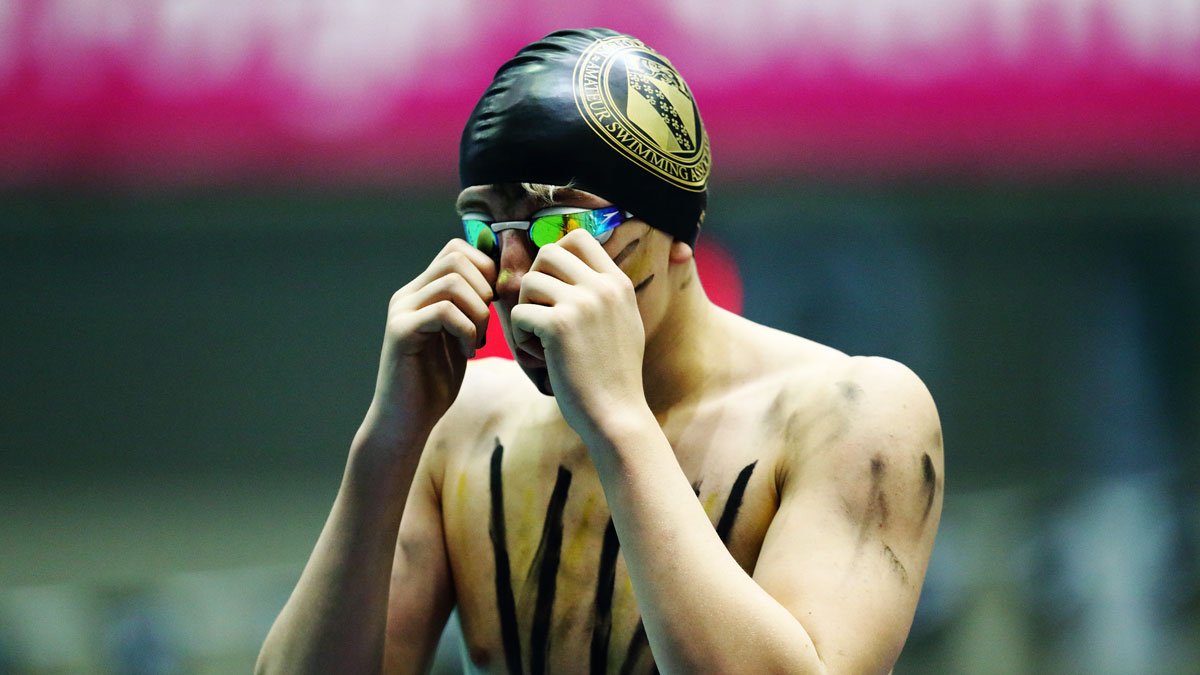 Norfolk
Norfolk are an East region county who finished third in the 1984 County Team Championships.
Division: Two
Last Year: 12th in Division Two (333 points)
Twitter:
Honours: Third in 1984
Norfolk at the County Team Champs
Norfolk continued their recent progression to finish 12th in Division Two last year, having come 14th in 2015 and 16th in 2014.
For the third consecutive season, a race win eluded the East region county, meaning Isaac Kirby's victory in the 14/15 Yrs 100m Breast in 2013 was the last time they scooped maximum points.
Matilda Meyrick wasn't far off breaking the duck, finishing second by 0.27 seconds in the 12/13 Yrs 100m Backstroke. The North Norfolk Vikings swimmer returns to Norfolk's squad for 2017, taking on the 14/15 Yrs age group for the first time.
West Norfolk's Keira Frosdick made the finals of the 50m and 100m Breaststroke at this year's British Summer Champs and holds every chance as the third fastest entry in the 15 Yrs 100m Breast.
Teammate Molly Lee has a competitive entry time in the 16/17 Yrs 100m Breast while City of Norwich's Charlotte Abramson is the second fastest entry for the youngest age group of the same event.
In the boys' events, Norfolk may look to City of Norwich swimmer Oliver Reek, who was knocking on the door of sub minute over long course 100m Fly this summer, and could pick up some big points if he breaks that marker in Sheffield.
| Roster 2017 | | | |
| --- | --- | --- | --- |
| 100m Free | | | |
| Name | Club | Age | PB |
| Charlotte Abramson | City of Norwich SC | 14 | 1:06.70 |
| Robert Addis | West Norfolk Swimming Club | 14 | 1:00.62 |
| Megan Pye | City of Norwich SC | 15 | 1:01.67 |
| Ben Blowers | City of Norwich SC | 15 | 57.56 |
| Bryan Luke | West Norfolk Swimming Club | 17 | 56.86 |
| Kioni Broomfield | Dereham & District SC | 18 | 1:00.06 |
| 100m Back | | | |
| Name | Club | Age | PB |
| Astrid Hubbard | West Norfolk Swimming Club | 14 | 1:13.72 |
| Akshay Pissay | City of Norwich SC | 14 | 1:12.44 |
| Matilda Meyrick | North Norfolk Vikings SC | 15 | 1:06.12 |
| Samuel Rose | West Norfolk Swimming Club | 15 | 1:03.49 |
| Tilly Anema | Norwich Swan SC | 16 | 1:07.51 |
| Joel Clarke | Diss Otters SC | 17 | 1:04.95 |
| 100m Breast | | | |
| Name | Club | Age | PB |
| Olivier Vedrenne | City of Norwich SC | 13 | 1:21.09 |
| Charlotte Abramson | City of Norwich SC | 14 | 1:18.76 |
| Keira Frosdick | West Norfolk Swimming Club | 16 | 1:11.27 |
| Molly Lee | West Norfolk Swimming Club | 16 | 1:12.21 |
| Mal Staff | City of Norwich SC | 16 | 1:14.89 |
| Alex Florance | West Norfolk Swimming Club | 18 | 1:08.20 |
| 100m Fly | | | |
| Name | Club | Age | PB |
| Ruby Dagless | Dereham & District SC | 13 | 1:13.92 |
| Akshay Pissay | City of Norwich SC | 14 | 1:11.46 |
| Megan Pye | City of Norwich SC | 15 | 1:06.20 |
| Oliver Reek | City of Norwich SC | 15 | 1:03.77 |
| Bryony Pack | West Norfolk Swimming Club | 17 | 1:09.17 |
| Bryan Luke | West Norfolk Swimming Club | 17 | 1:01.63 |
| Relay | | | |
| Name | Club | Age | |
| Leah Wightman | West Norfolk Swimming Club | 13 | |
| Finley Coman | Great Yarmouth SC | 13 | |
| Emily Haslam | North Norfolk Vikings SC | 14 | |
| Morgan Coates | West Norfolk Swimming Club | 15 | |
| Nathan Woodrow | City of Norwich SC | 15 | |
| Angel Dunderdale | City of Norwich SC | 16 | |
| Harry Weston | Norwich Swan SC | 18 | |