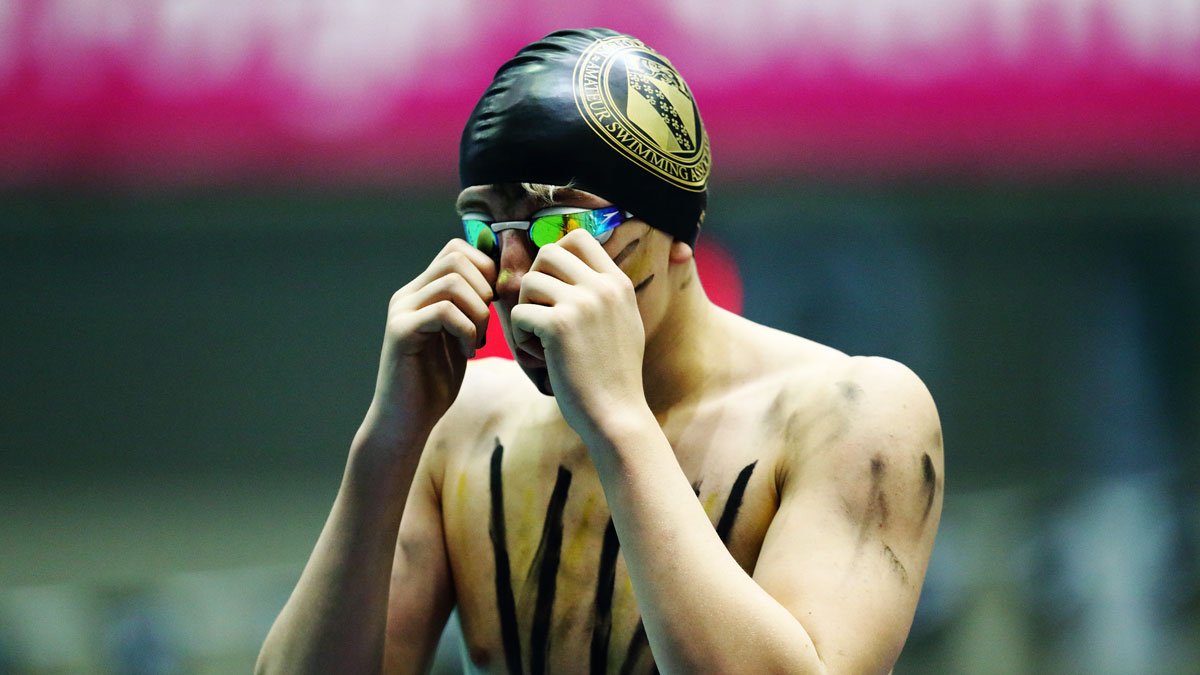 Norfolk
Norfolk are a East region county who finished third in the 1984 County Team Championships.
Division: Two
Last Year: 12th in Division Two (333 points)
Twitter:
Honours: Third in 1984
Norfolk at the County Team Champs
After a disappointing 16th place in 2014, Norfolk improved two places to 14th at last year's County Team Championships.
With no race wins for the past two years, the county's last maximum points came with Isaac Kirby's victory in the 14/15 Yrs 100m Breaststroke in 2013.
Among those aiming to break a three-year hiatus is West Norfolk's Molly Lee, who finished ninth over 100m Breaststroke at this year's British Summer Championships.
UEA City of Norwich's Megan Pye also competed in four events at the British event, then won 200m Backstroke bronze the following week at the ASA Summer Nationals.
Meanwhile, in the youngest age group, North Norfolk Vikings swimmer Matilda Meyrick competed in the 13/14 Yrs 200m Backstroke final at this year's British Summer Championships and holds a competitive PB 1:07.38 over short course 100m Backstroke.
| Roster 2016 | | | |
| --- | --- | --- | --- |
| 100m Free | | | |
| Name | Club | Age | PB |
| Matilda Meyrick | North Norfolk Vikings SC | 14 | |
| Alfie King | Thetford Dolphins SC | 14 | |
| Charlotte Walker | UEA City of Norwich SC | 15 | |
| Joel Clarke | UEA City of Norwich SC | 16 | |
| Abigail Whiting | West Norfolk Swimming Club | 18 | |
| Thomas Hoven | UEA City of Norwich SC | 18 | |
| 100m Back | | | |
| Name | Club | Age | PB |
| Matilda Meyrick | North Norfolk Vikings SC | 14 | |
| Samuel Rose | West Norfolk Swimming Club | 14 | |
| Molly Lee | West Norfolk Swimming Club | 16 | |
| Matthew Tatum | Diss Otters SC | 16 | |
| Thomas Owen | Mount Kelly Swimming | 17 | |
| Yael Ronen | Norwich Swan SC | 18 | |
| 100m Breast | | | |
| Name | Club | Age | PB |
| Charlotte Abramson | UEA City of Norwich SC | 13 | |
| Freddie Laws | West Norfolk Swimming Club | 14 | |
| Molly Lee | West Norfolk Swimming Club | 16 | |
| Jack Riches | UEA City of Norwich SC | 16 | |
| Roxanne Uys | West Norfolk Swimming Club | 17 | |
| Samuel Peck | Mount Kelly Swimming | 17 | |
| 100m Fly | | | |
| Name | Club | Age | PB |
| Ellie Walker | UEA City of Norwich SC | 13 | |
| Samuel Rose | West Norfolk Swimming Club | 14 | |
| Megan Pye | UEA City of Norwich SC | 15 | |
| Joel Clarke | UEA City of Norwich SC | 16 | |
| Abigail Whiting | West Norfolk Swimming Club | 18 | |
| Oliver Newton | West Norfolk Swimming Club | 18 | |
| Relay | | | |
| Name | Club | Age | |
| Ben Woodhouse | Norwich Swan SC | 13 | |
| Lucie Peck | West Norfolk Swimming Club | 14 | |
| Jake Lammas | West Norfolk Swimming Club | 15 | |
| Mollie Smith | North Norfolk Vikings SC | 16 | |
| Fraser Ryan | Norwich Swan SC | 16 | |