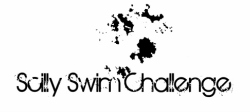 One Day Scilly Swim Challenge
The One Day Scilly Swim Challenge 2019 is an island-to-island challenge swim taking place on the Isles of Scilly on 10 September 2019.
The One Day Scilly Swim Challenge is an epic one-day journey, featuring a total distance of 15km swum over six swims, taking between 11 and 12 hours to complete.
The event follows the same course as the Spring Scilly Swim Challenge, but in slightly warmer water.
The main focus of the event is the swim journey as a group, from one island to another, in varied open water conditions.Emphasis is on the challenge aspect, rather than racing, and getting everyone around the course with expert safety cover in place.
All swimmers must be 16+ years old.
Contact
Name:

Scilly Swim Challenge
Email:
Location
Porthmellon Beach
St Mary's
Isles of Scilly
TR21 0JW