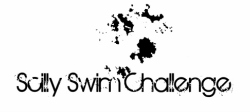 Scilly 360 Swim Race 2019
The Scilly 360 Swim Race 2019 is an inaugural event which takes place around St Mary's, Isles of Scilly, on Saturday 27 July 2019.
The event involves a complete circumnavigation of St. Mary's, the largest island in the archipelago.
The event is a stage race, split into four legs of between three and four km.
You can enter as a solo or in a relay team of two, three or four. At each stop there will be a quick feed and then the restart will be handicapped with slowest from previous leg going in first.
Entry is open to competitors aged 16+ years old.
Contact
Name:

Scilly Swim Challenge
Email:
Location
Porthmellon Beach
St Mary's
Isles of Scilly
TR21 0JW