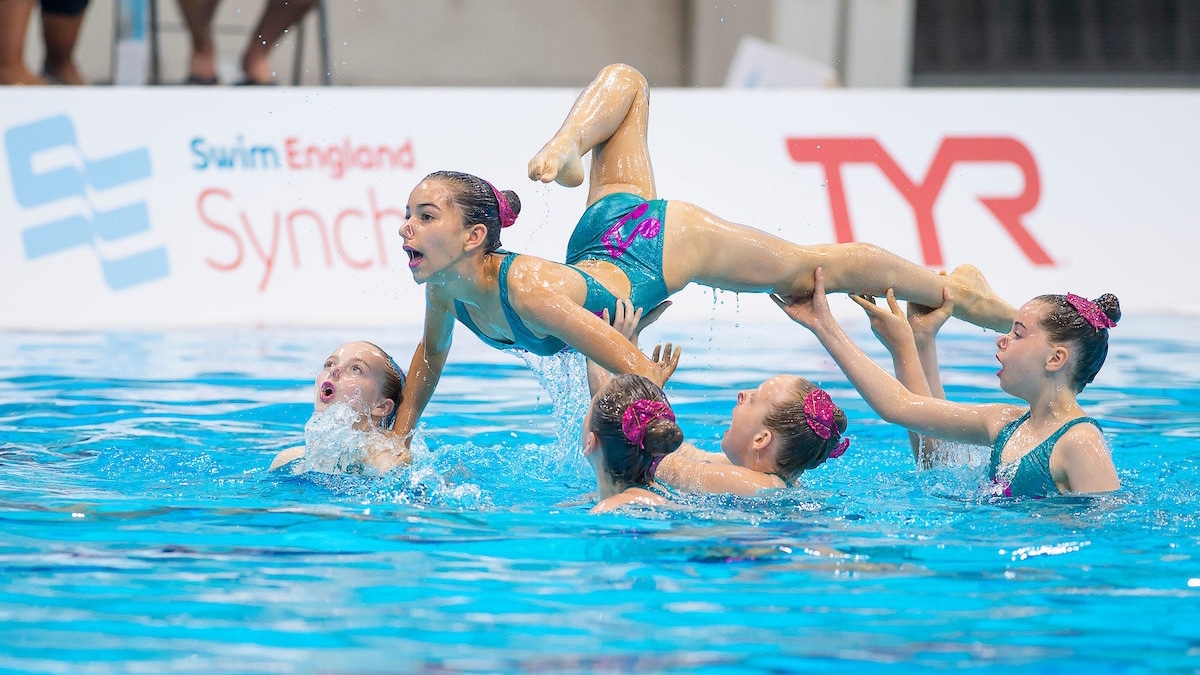 Swim England Midlands Synchro Summer Camp 2019
05/04/2019
The Swim England Midlands Synchro Summer Camp 2019 will take place over four days from Monday 29 July 2019 through to Thursday 1 August. The camp will be held at the David Ross Sports Village, University of Nottingham.
Camp details
The camp will include a full programme of pool based and dry land activities run by Head Coach Gabrielle Boisvert, former member of the Canadian Senior National Synchronised Swimming Team.
Eligibility: Grade 1 and above, age 8 – 18 years.
Download further information on the camp here.
Athletes can attend either a day camp over the four days or there is a residential option.
The residential option
The residential camp starts at 9.15am on Monday 29 July through to 4.30pm on Thursday 1 August.
The cost of the residential is £300 which includes meals and snacks, accommodation in the univeristy halls of residence, all activities and a camp t-shirt.
Non-residential option
The day camp starts runs at the following times:
Monday – 9.15am – 5.30pm
Tuesday – 7.45am – 5.45pm
Wednesday – 7.45am – 5.45pm
Thursday – 7.45am- 4.30pm
The non-residential cost is £180 and includes lunch and snacks, all day time activities and a camp t-shirt.
Places are limited, please complete the registration form below with deposit payment of £50 to secure your place. Payment by cheque and BACs.
For queries please contact eastmidland@swimming.org