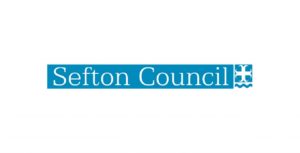 If you want to become a swimming teacher and enjoy an active and rewarding role with one of our partner leisure centres across Sefton, then this is the perfect opportunity for you.
Apply now to start your journey to becoming a swimming teacher!
The academy allows aspiring teachers to receive all their training for only £79, compared to the usual cost of over £1,000. It includes mentoring to support your development, and you'll be matched with an employer.
Successful applicants will complete their SEQ Level 1 Swimming Assistant (Teaching) and Level 2 Teaching Swimming qualifications and be supported through their training journey with Institute of Swimming Membership which includes over £100 worth of free e-learning. To help them develop, trainees will spend some time volunteering and get support from a mentor to ensure they have the necessary experience for the role and are ready to hit the poolside well equipped to teach.
Teaching swimming is an active and rewarding role. Work hours are generally part-time and there are a variety of working hours available across weekdays and weekends. For these roles, there may be an opportunity to work across the following leisure centres;
Crosby Leisure Centre, Mariners Rd, Crosby L23 6SX
Bootle Leisure Centre, North Park, Bootle L20 5JJ
Dunes Splash World, Esplanade, Southport PR8 1RX
Meadows Leisure Centre, Hall Ln, Maghull, Liverpool L31 7BB
Once qualified successful trainees will be employed as paid swimming teachers by either Sefton Council or Crosby Leisure Centre (managed by Parkwood Leisure) on a casual or part-time basis.
Academy Itinerary
Applications close at 9am on Monday 1st November 2021
Interviews and meet and greet will take place on Tuesday 9th November, 6pm to7:30pm at Crosby Leisure Centre after the closing date.
You don't need any prior qualifications to apply as you will be supported through your training, although we are accepting applications from those who are halfway through their swimming teacher training or already have their level 1 or 2 qualifications.
Training Schedule
Please make sure you are available on the following dates and have time to commit to the training.
Level 1 Course:
Online learning plus practical at Crosby Leisure Centre- Saturdays 4th and 11th December 2021 8am to 3pm.
Level 2 Course:
Early 2022- Dates to be confirmed with successful applicants
Successful candidates will be asked to commit to a minimum of one weekday evening shift (Monday-Friday 4-6pm) and one weekend shift (Saturday or Sunday 9am-12noon)
If you have any questions before applying you can contact us at recruitmentacademy@swimming.org.