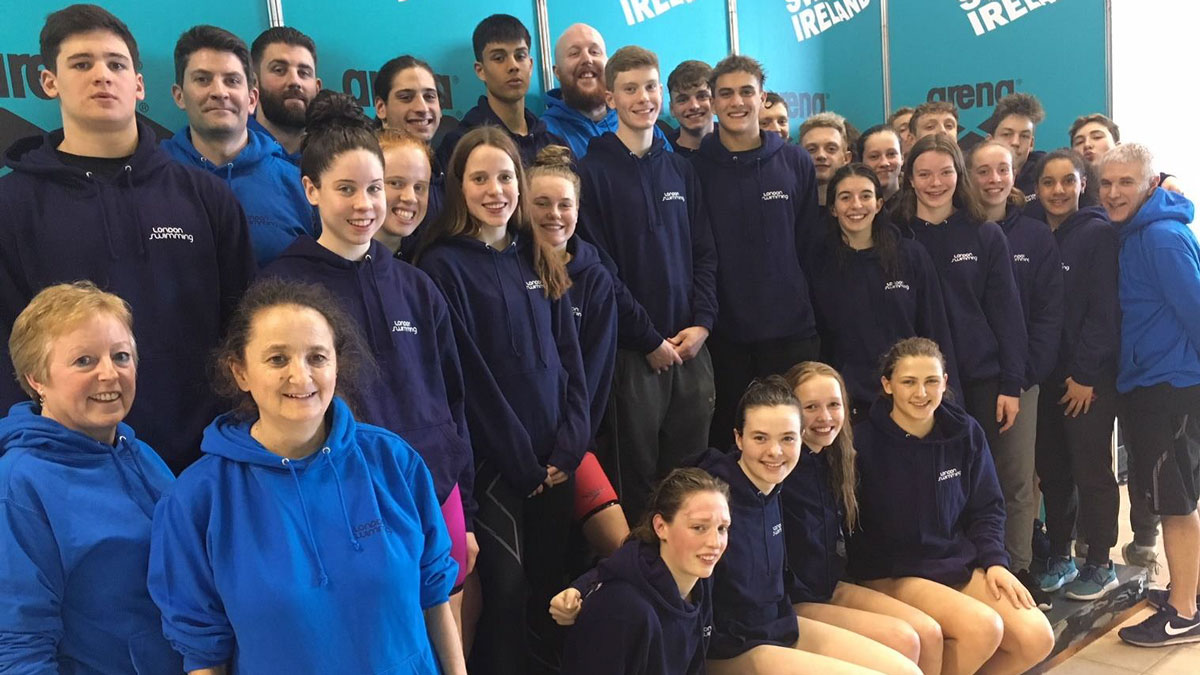 Coaching roles with Swim England London Swim Team
1 November 2019
Swim England London will once again support a Swim Team of youth athletes to compete under the regions banner at an international swim meet in 2020.
The Swim England London Swim Team competed in Bangor, Northern Ireland in 2019 and in Antwerp, Belgium in 2018.
Athlete selections will be made following the conclusion of the 2019 Swim England London Winter Regional Championships.
As part of the Swim England London Swim Team, Swim England London invite applications from London based coaches and team managers to be part of the team in 2020.
All those interested should fill out an application form and send through to the Swim England London Talent Lead at damien.bryan@swimming.org.
All information and application forms can be found below. The closing date for receipt of applications is Sunday 1 December 2019.