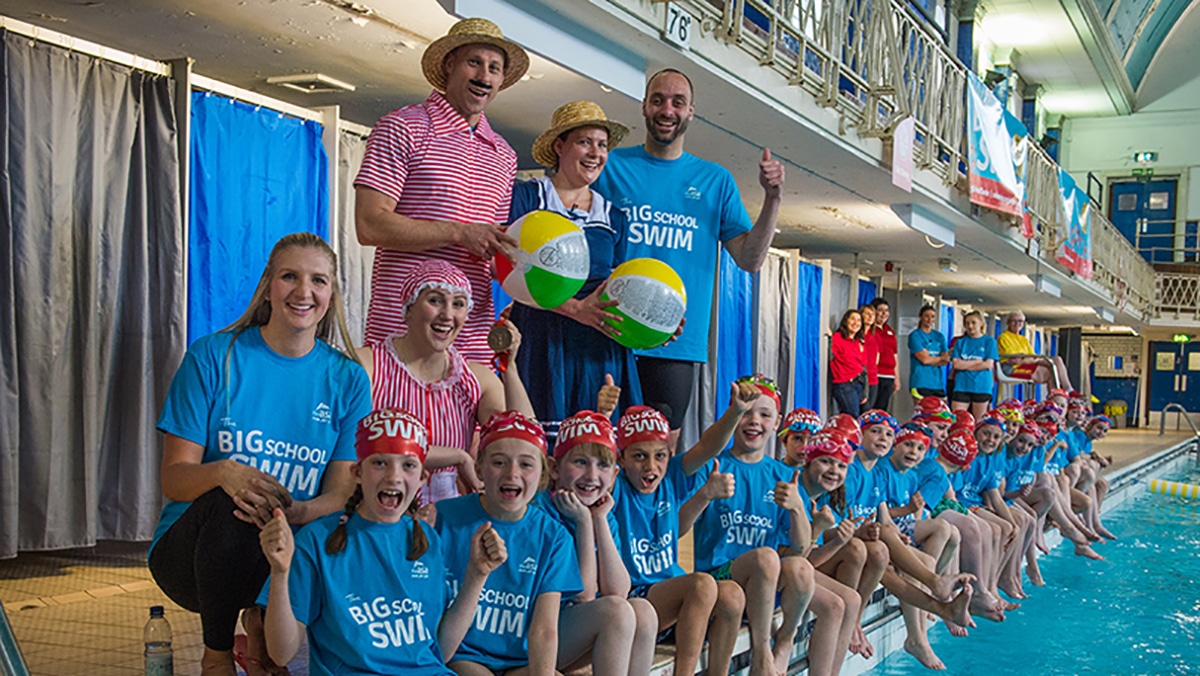 The Big School Swim
6 August 2018
The next Big School Swim takes place from 9-13 November 2020, with schools and swimming pools across the country joining us to celebrate swimming!
Registration for The Big School Swim 2020
Registration for this year is currently closed, but will be opening again soon.
Head to our School Swimming and Water Safety website to find out more about this year's The Big School Swim.
If you are a current member of our Swim England School Swimming and Water Safety Charter – we'll automatically include you in communication about this event.
If you took part last year, we'll keep you updated with information about registering for 2020.
What is The Big School Swim?
The Big School Swim is an annual event that celebrates swimming in schools. It's a great opportunity for you and your pupils to celebrate the fun – and importance – of learning how to swim and learning about water safety.
Last year, The Big School Swim was bigger and better than ever. The event grew from 12,000 pupils and 370 schools participating in 2018 to 70,000 pupils across the country alongside their swimming teachers and pools all getting involved.
Look back at 2017, when over 215 primary schools and 7,000 children across the country joined in, sharing photos and stories about their experience.
Can secondary schools take part?
The resources for the Big School Swim are aimed at primary schools delivering key stage 2 curriculum swimming and water safety lessons. But don't let that stop you. If your students are enjoying time in the water during term time – then feel free to get involved, we'd love to hear from you. Or why not download our free Aquasplash festival pack for a really fun experience.
Find out more about our other national campaigns like Swim Safe, School Swimathon and Aquasplash (via The School Games) here.