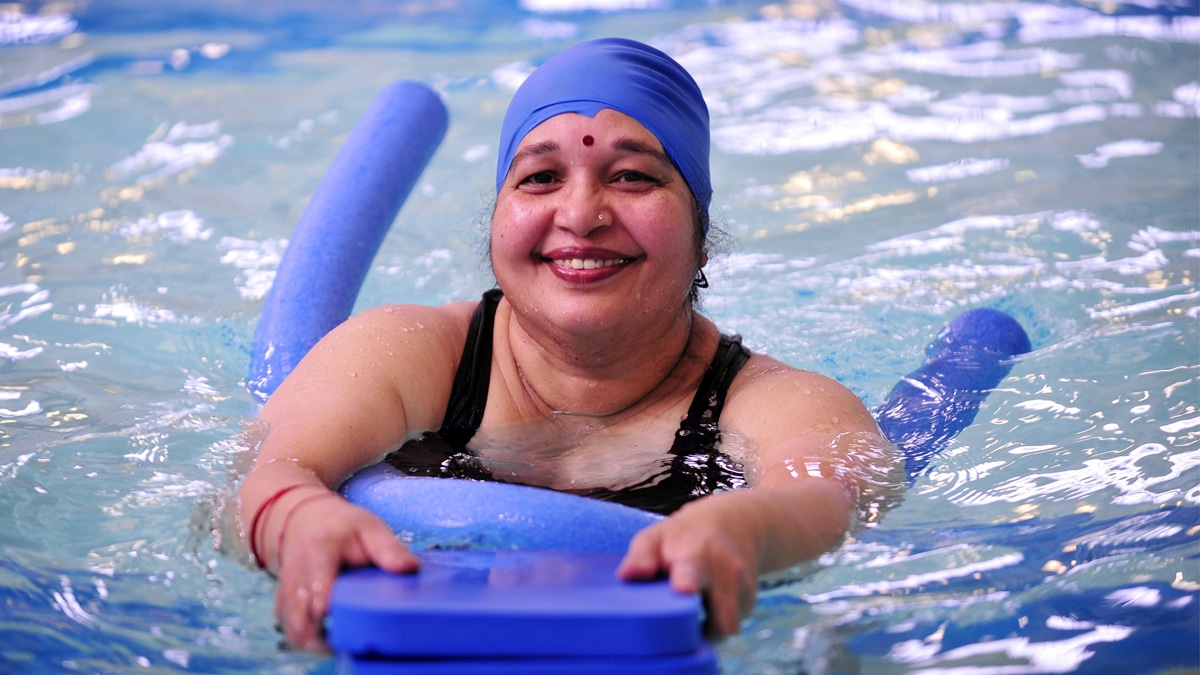 Free webinars to support water wellbeing
24 April 2019
Following the success of our recent wellbeing webinar with the Learn to Swim team and Stroke Association, we've added two new webinar dates to the calendar in collaboration with Alzheimer's Society.
About the webinar
'Supporting people with dementia to lead more active lives' is a one and a half hour programme that will look at the barriers people affected by dementia face in leisure environments, their perceptions of it all, and some of the benefits of physical activities like swimming for those living with dementia and their carers.
The agenda includes a live question and answer session at the end. There will also be a guest appearance from Swim England's Health and Wellbeing team who will deliver a special presentation on our new water wellbeing model.
Where to book
This free event is now available for you to book on either 3 September or 5 November 2019. Just head to our Learn to Swim webinars page to reserve a place.
Other health and wellbeing webinars in 2019
If you missed our free webinar with Stroke Association earlier this year, you have another opportunity to take part this July. 'Exercise after Stroke' offers an informed discussion on the effects of stroke on the body, and the importance of swimming as a rehabilitative exercise.