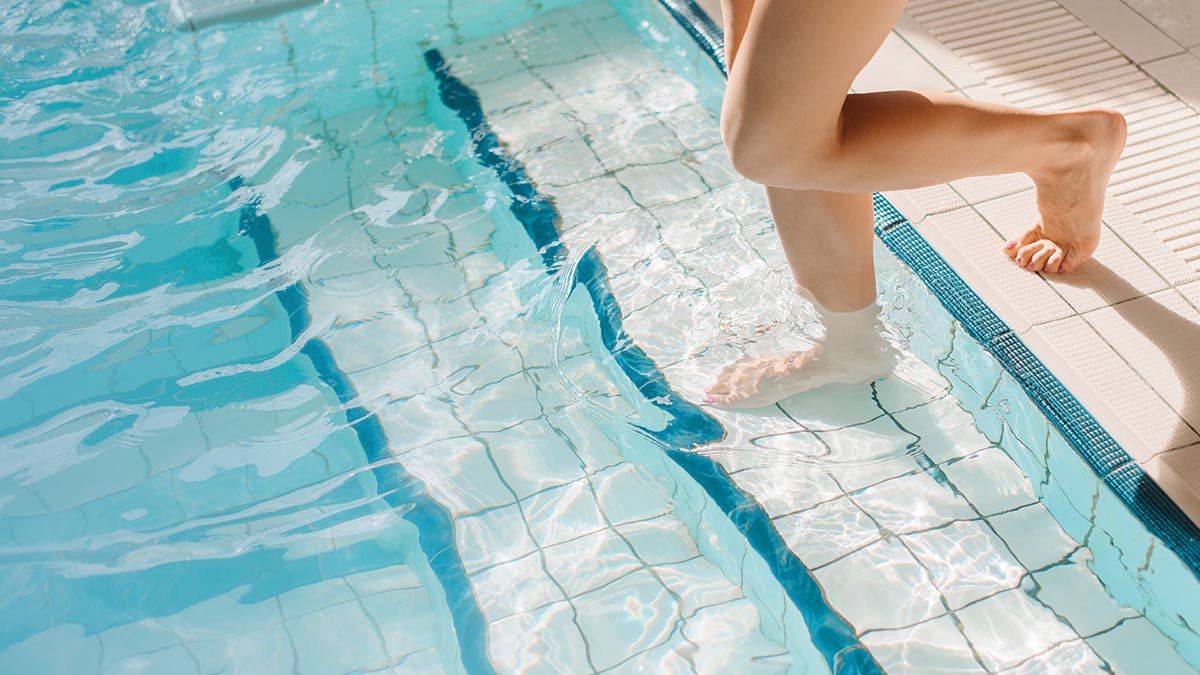 Returning to Pools Guidance FAQs
18 June 2020
We have put together a series of Returning to Pools Guidance FAQs to help those with questions about our recent guidance.
Head to our Returning to Pools Guidance page to download the latest core guidance documents for clubs, users, pool operators, swimming lessons, and community swimming.
We also have a series of more general Coronavirus (Covid-19) FAQs, which have been updated with the latest advice and information throughout the pandemic.
Returning to Pools Guidance FAQs

Click or tap one of the topics below to head straight to those FAQs. Then click or tap the panels to reveal the answer to each question.
You've said you'll update the guidance. How will we know when this has happened and what's changed?
The front page of each document will have the date of publication on it, and changes will be highlighted at the back of each document for ease of reference.
Why are teachers told to teach from the side but parents are allowed in the water?
It is important to minimise the number of people in the water to ensure social distancing is maintained as much as possible, which is why we are encouraging teachers to teach from the poolside wherever possible.
However, teachers and parents may enter the water as long as they maintain social distancing. Parents who are supporting their child in the water should only support their own child and will need to ensure they adhere to social distancing guidelines.
Swim England are running free training sessions to help swim teachers be ready to resume activities following the new guidance, covering topics like teaching from the poolside and effective communication. You can find out more on our free webinars page.
Is it feasible to teach lower stages in deep water if we need to make more use of pool space to allow for social distancing?
Yes, although additional teacher training will need to be in place to ensure safe delivery. Details of free training sessions run by Swim England can be found on our free webinars page.
We would advise letting your customers know if their children are going to now be taught in a different depth of water.
When can we get back in the water?
Outdoor swimming pools are able to begin reopening from Saturday 11 July and indoor pools from 25 July. Some pools may not be ready to open as soon as they are allowed.
It will also be the case that when swimming pools are allowed to reopen, many will not be able to do so for financial reasons and that is why we continue to lobby the Government for additional support for swimming pools. Swimmers and clubs should check with their local operator about the opening arrangements for their pool.
Why are there different bather loads for different activities?
Maximum bather occupancy cannot be determined by just using a single number and applying that to all activities. The guidance details the minimum water space needed in the strictest of controlled settings. The guidance document explains what the key risk factors are – distance and time.
The activity being undertaken has an effect on how you control distance and time, therefore a minimum of 6 m2 would be in a setting where you can control distance and limited the time at which participants come close. This would be for example an aquacise class, where movements are led by the instructor with distance being controlled and the time at which participants are in close proximity to each other can be eliminated completely.
Are you sure that cleaning equipment in pool water is sufficient?
Until a vaccination or treatment for Covid-19 is found there are always risks when undertaking any activity. Swimming pools are well managed spaces with numerous risk control measures in place.
The World Health Organisation states that: "Conventional, centralised water treatment methods that utilise filtration and disinfection should inactivate the Covid-19 virus. Other human coronaviruses have been shown to be sensitive to chlorination and disinfection with ultraviolet (UV) light."
The Pool Water Treatment Advisory Group (PWTAG) state: "The available evidence shows that the physical effect of the pool water and an appropriate relationship between free chlorine and pH value should inactivate the virus within 15-30 seconds. The dilution of virus in the pool water volume will also reduce the risk of exposure and transmission."
Furthermore, Swim England's Returning to Pools guidance and PWTAG technical notes have been produced in consultation with Public Health England, supporting the view that coronavirus would be inactivated at the levels of chlorine used in swimming pools.
Should I shower at the pool or not?
Showering before you swim is a vital contribution to ensuring the free chlorine in the pool water is available for disinfection of SARS-CoV-2 (rather than being used to clean dirt off swimmers). We are also encouraging swimmers to shower at home before arriving at the pool to reduce the time spent in shower/changing areas.
Shouldn't lockers just be closed at the moment?
This will be a decision for individual operators to make based on their individual facilities. Closing all lockers is an option however it also increases usage of those lockers left open and potentially could result in an increased likelihood of transmission inside that locker.
Whatever arrangement, it is vital that people continue to adhere to social distancing in the locker/changing areas.
What does "beach style" mean. Do I have to drive home in my wet stuff?
What we mean by "beach style turn up and swim" is that, wherever possible, arrive at the pool already wearing your swimming costumes underneath your clothes and having showered at home. We are encouraging swimmers to do this to minimise the time spent in changing areas. Similarly we are encouraging swimmers to shower at home after their swim if possible, again to minimise the time spent in the changing and shower areas after a swim.
However, private changing facilities should still be available for swimmers both pre and post swim.
Should people with health conditions/disabilities return to the pool?
Absolutely, we know that swimming is a fantastic activity for people with a range of health conditions / disabilities. However, those in the high risk and moderate risk groups should consider the latest government advice before returning to the pool.
People categorised as "high risk" or who have concerns may wish to consult with their medical practitioner before returning to the water.
Can people who are shielding return to swimming?
The government allows for groups of six to meet outdoors, how does this apply to group training for clubs?
Government guidance states: "Businesses and venues following Covid-19 secure guidelines can host larger groups. This is also the case for events in public outdoor spaces that are organised by businesses, charitable or political organisations and public bodies, provided they take reasonable steps to mitigate the risk of transmission, in line with Covid-19 secure guidance and including completion of a risk assessment."
We therefore believe that group training for clubs may be allowed but we are seeking clarification from the Government on this point.
You recommend double width lanes but can we have less people in a single lane?
We have recommended double width lanes but it is for individual facilities and clubs to risk assess their particular activity to determine the most appropriate layout to ensure the risk of transmission is minimised.
Your diagram shows ten people in a lane, isn't that too many?
The diagrams are for illustrative purposes, it will be for individual facilities/clubs to determine the appropriate number of swimmers in a lane for a particular activity to ensure the risk of transmission is managed.
It is feasible to have 10 swimmers in a double lane in certain situations, but each individual activity would need to be risk assessed.
Why are you asking each lane to swim in the same direction?
By having each lane follow the same direction of travel, this will mean swimmers are unable to swim side by side, minimising the risk of potential transmission of Covid-19.
Your guidance only considers tank pools, what about free form pools?
The guidance covers both free form pools and tank style pools. Any diagrams are for illustrative purposes and it is not possible to provide these for every single pool shape in the country. Free form pools will need to consider the available water space and individual activity being undertaken in it to determine the number of participants that can be safely accommodated in the same way that operators of a tank pool would need to.