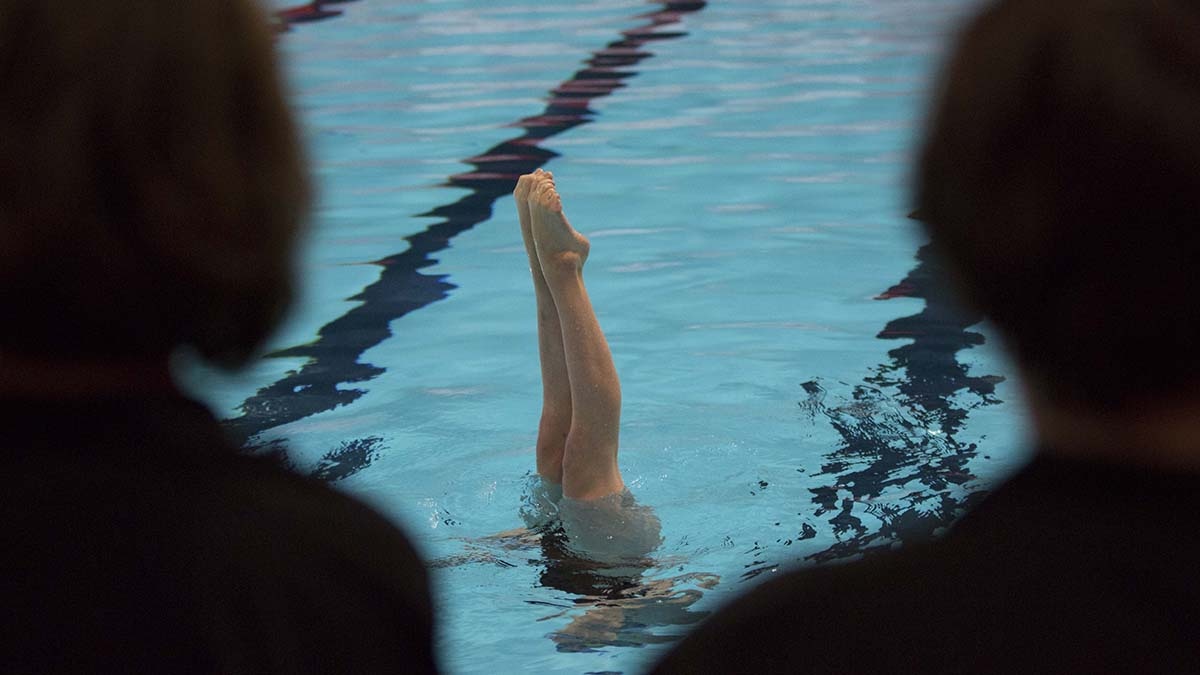 Follow in the footsteps of Isabelle Thorpe by signing up to unique course
July 11, 2019
Talented synchronised swimmers looking to further their education could follow in the footsteps of Olympic hopeful Isabelle Thorpe by signing up to a unique course.
Applications are now open for the government-funded Aquatic Diploma in Sporting Excellence (DiSE), which is delivered by Dudley College of Technology in partnership with Swim England.
It is a two-year course which is aimed at talented swimmers, para-swimmers, divers, synchronised swimmers and water polo players.
Previous graduates include Thorpe, Olympic champion Adam Peaty, Paralympic champion Jessica-Jane Applegate, world champion diver Tom Daley and Great Britain water polo player Sophie Jackson.
The programme is delivered across the country through face-to-face regional workshops, online learning progress review visits and an offshore training camp or competition.
It covers a range of topics including technical and tactical skills, physical capability, nutrition, psychology, lifestyle, career, communication, health and safety plus culture, values and behaviour.
Synchronised swimmer Thorpe, who is currently in Gwangju for the World Championships, said: "I found that the DiSE programme helped me to better set goals for myself in all areas of my training and life – not just in the technical and physical aspects but in other areas like career and financial planning.
"It was interesting to document and think about how to demonstrate some of the key skills learnt on the programme.
"As I am competing at the highest level in our sport, I was unable to attend many of the workshops and the camp. However, the assessors were really helpful and guided me through what was needed to be completed by using the evidence and resources from the GB camps and competitions I was attending."
And Rosie Gunn, who has competed for Great Britain at the European Junior Synchronised Swimming Championships, added: "I took part in the Diploma in Sporting Excellence course in 2017 and I would say this course was one of the best things I have done.
Enhancing athlete's knowledge and skills
"It taught me many things like finances for when I'm older and helped me with how to control my nerves before competing.
"What I mainly enjoyed about this course is I got to meet new people and make new friends from all over the country from different sports.
"And I even got a chance to try their sports when we had a week away in Croatia which was amazing."
The DiSE is open to athletes born between 1 September 2002 and 31 August 2003 who live in England, are studying further education such as A-levels or BTEC studies in England from September 2019 and are a member of an English club or currently represent England, Scotland or Wales.
You will also need to be selected by the Swim England Talent Development Officer for either water polo, diving, synchronised swimming or meet the Swimming Selection Policy.
Applications for the course close on Sunday 4 August with the synchronised swimming induction day taking place on Sunday 15 September.
Rachel Weston, from Dudley College, said: "This unique programme aims to support athlete development by enhancing the athlete's knowledge skills and competency in their sport, whilst gaining a recognised qualification.
"It will help them to continue competing in their sport at an elite level or to gain employment within sport or within an alternative pathway."
To find out more about the scheme, email rachel.weston@dudleycol.ac.uk, call (01509) 640 456 or fill in an online application form.
Past athletes to complete the Aquatic Diploma in Sporting Excellence include:
Synchronised Swimming
Isabelle Thorpe
Katie Clark
Olivia Federici
Greta Hampson
Victoria Usher
Daniella Lloyd
Cerys Hughes
Millie Costello
Rosie Gunn