Brits reach Team Free final at Glasgow 2018
August 3, 2018
Great Britain's young team sealed a final berth in the opening synchronised swimming competition at the 2018 European Championships in Glasgow.
The Brits scored 78.3667 for their routine, placing ninth overall with the top 12 progressing to Saturday afternoon's final.
The European Championships is the culmination of a busy competition season for the British squad, who finished ninth at the European Juniors and 12th at the World Juniors in July.
Seven members of the junior team – Millicent Costello, Greta Hampson, Daniella Lloyd, Daisy Rushton, Harriette Smith, Abigail Taylor and Victoria Usher – lined up again in Glasgow while the eighth member – Ilaria Brandimarte – is also making her senior European debut this week.
But there was no danger of GB's inexperience costing them a place in the final, as they finished safely in the top 12, some 1.3 points clear of 10th placed Austria.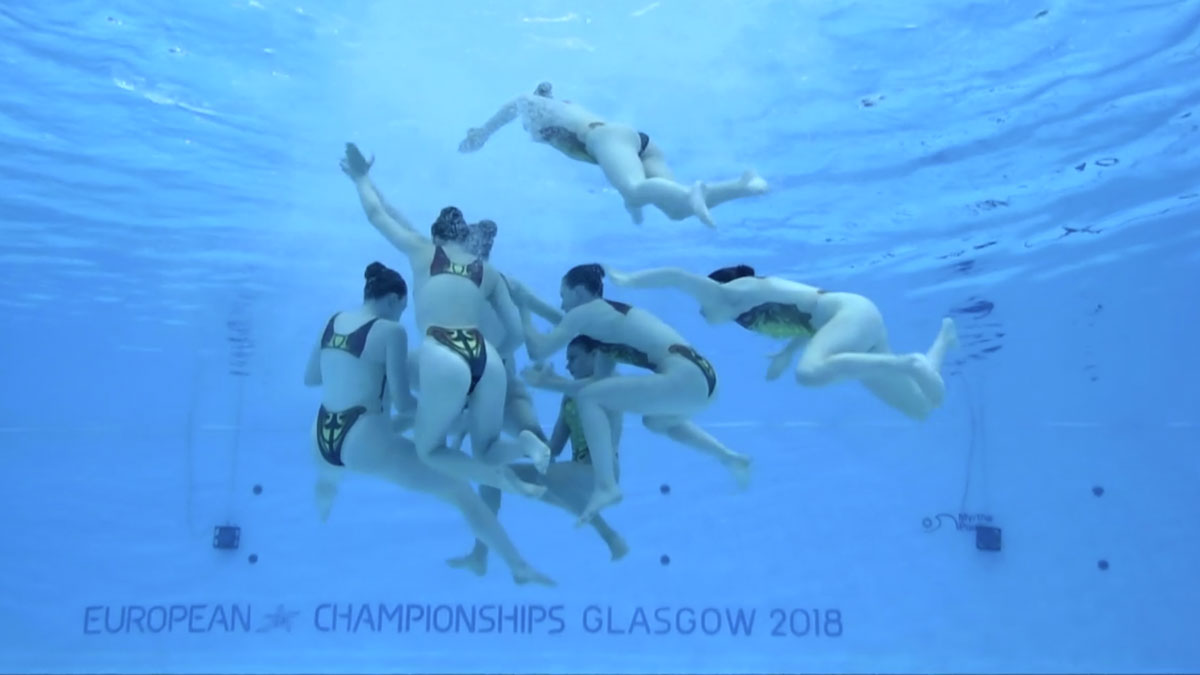 The Brits will hope to move closer to the 80 point marker in tomorrow's final, as they chase down Israel, who progressed eighth on 82.2333.
"The competition is very tough but the girls swam well and we're looking forward to the finals tomorrow," said Swim England Synchronised Swimming manager Karen Thorpe.
"We'll try and improve our score tomorrow and look to do better in lifts, synchronisation and execution at the end."
Having missed the event two years ago, Olympic champions Russia lead qualifiers on 95.5000, ahead of defending champions Ukraine (93.4333) and Spain (91.3333).