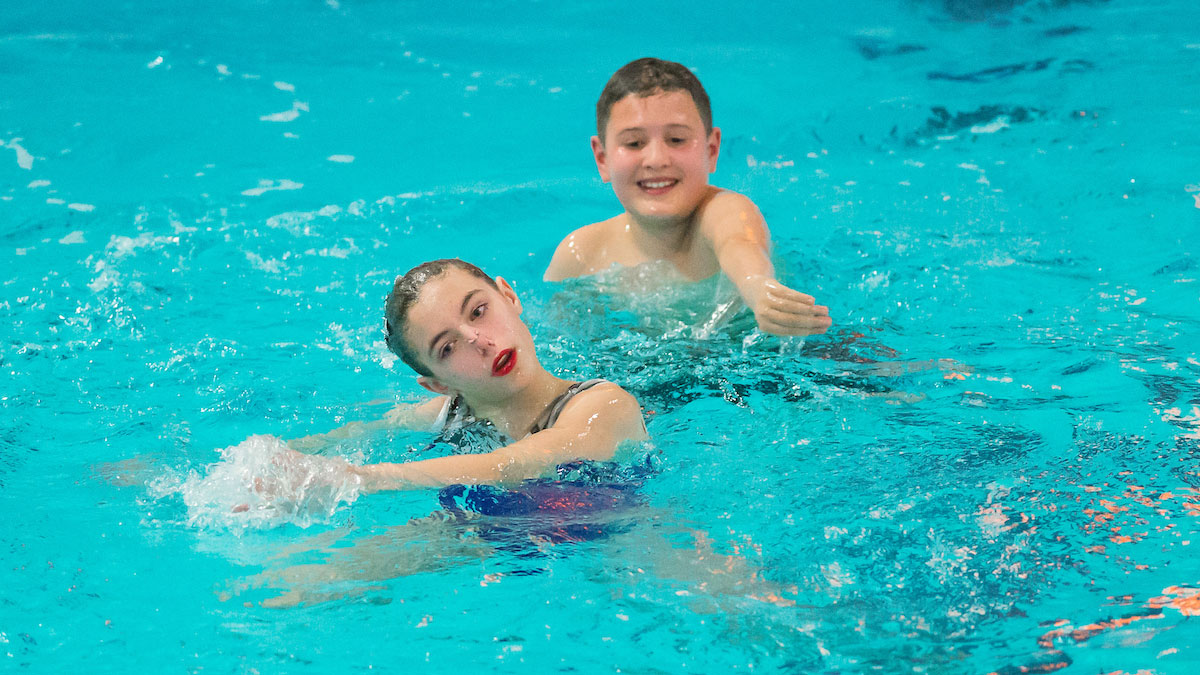 Can boys take part in artistic swimming?
December 7, 2016
A question we receive a lot at Swim England is 'can boys take part in artistic swimming?'
It's true that artistic swimming was one of just two sports (can you guess the other?) which was competed by only women at the Rio 2016 Olympic Games. But it's not true that boys – and men – can't learn the sport and compete in England and abroad.
In 2015, world aquatics governing body FINA added a mixed duet event to the schedule for the World Championships in Kazan, Russia. European governing body LEN followed suit a year later at the European Championships in London.
On the domestic front, mixed duets were contested at both the National Masters Championships and National Age Group Championships in 2016. Male artistic swimmers were also included in Free Combination teams at both events.
But it's not just at the highest level where inclusivity is being embraced by the sport.
Boys' Synchro Project
In 2017, Swim England supported an exciting programme in Yorkshire, focusing on the development of a male-only artistic swimming section.
The project was attached to Pudsey Pearls Synchro Club in Leeds. It recruited swimmers aged seven and over and saw the boys compete in regional competitions in 2017.
School Lessons
In 2016, we also supported the inclusion of artistic swimming in school swimming lessons in Kent.
The feedback from the boys involved was overwhelmingly positive with boys referring to the sport as 'circus skills in water'.
When you think of artistic swimming like that, which primary school boys wouldn't want to try out the sport instead of sitting in a classroom?!
Get Involved
The good news is your son can get involved with artistic swimming in the same way as any other child.
All English artistic swimming clubs welcome boys and men with open arms. Head to our Learn Synchro page to find out more.
If you're over 18, head to our Find A Masters Synchro Club page to get in touch with your local club.