Unsung Hero Clair ready for day she'll never forget
December 14, 2018
Synchronised swimming coach Clair Murphy says attending the BBC Sports Personality of the Year awards will be a day she 'will never forget'.
Clair will find out on Sunday 16 December if she has won the BBC Get Inspired Unsung Hero prize for 2018 after being crowned BBC West's Unsung Hero – one of 15 regional winners across the country.
The head coach at Calne Alpha Synchronised Swimming Club, in Wiltshire, will be in Birmingham to see who has won the national prize and said she was 'very much looking forward to the award ceremony'.
"The day of the awards is all mapped out," said community midwife Clair who has been coaching for more than 25 years.
"From the meet and greet with the other 14 award winners, the red carpet walk, talking to the press, pre-show reception with the BBC's director of sport, Barbara Slater, to the show itself and the fun of the after-show party.
"It's definitely a day I'm sure I'll never forget.
"I'm not really thinking about who has won the national award because, to me, I feel we are all National Unsung Heroes and that's what matters."
Such an inclusive sport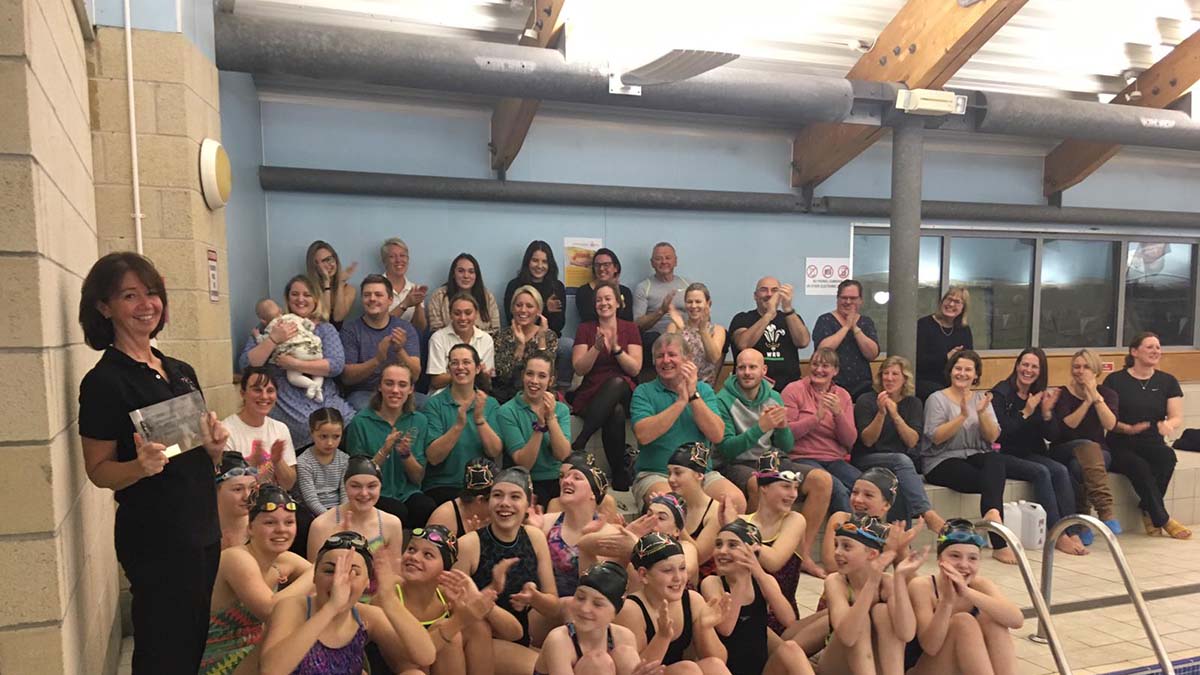 Clair admitted to feeling 'stunned' when she was presented with the regional prize.
Having started helping out at Calne Alpha as one of the coaches was ill, Clair has also qualified as a Level 2 Swim Teacher and national synchronised swimming judge.
Over the years, her highlights in synchronised swimming have included taking a Calne team to the National Age Group Championships for the first time in its history, being voted as Wiltshire County synchro coach and see one of her swimmers become a member of the England Talent Synchro Squad.
And it's those achievements, and helping youngsters develop, that has kept Clair motivated for so long.
"Synchro is such an inclusive sport when you become involved," she said. "At club level, regional level and national level. I love its artistry together with the complicated movements it needs.
"I love working with young people – they are so committed when they feel valued. They also grow and develop so many life skills when being part of a club and, particularly, a cohesive team, which they need to be in synchro.
"And I also enjoy developing adult helpers, both on and off poolside, especially when they don't see their talent themselves. And also watching the pride their children have that their parents are involved."
You can find out if Clair has won the BBC Get Inspired Unsung Hero Prize 2018 during Sports Personality of the Year, which is on BBC1 on Sunday 16 December from 7pm.