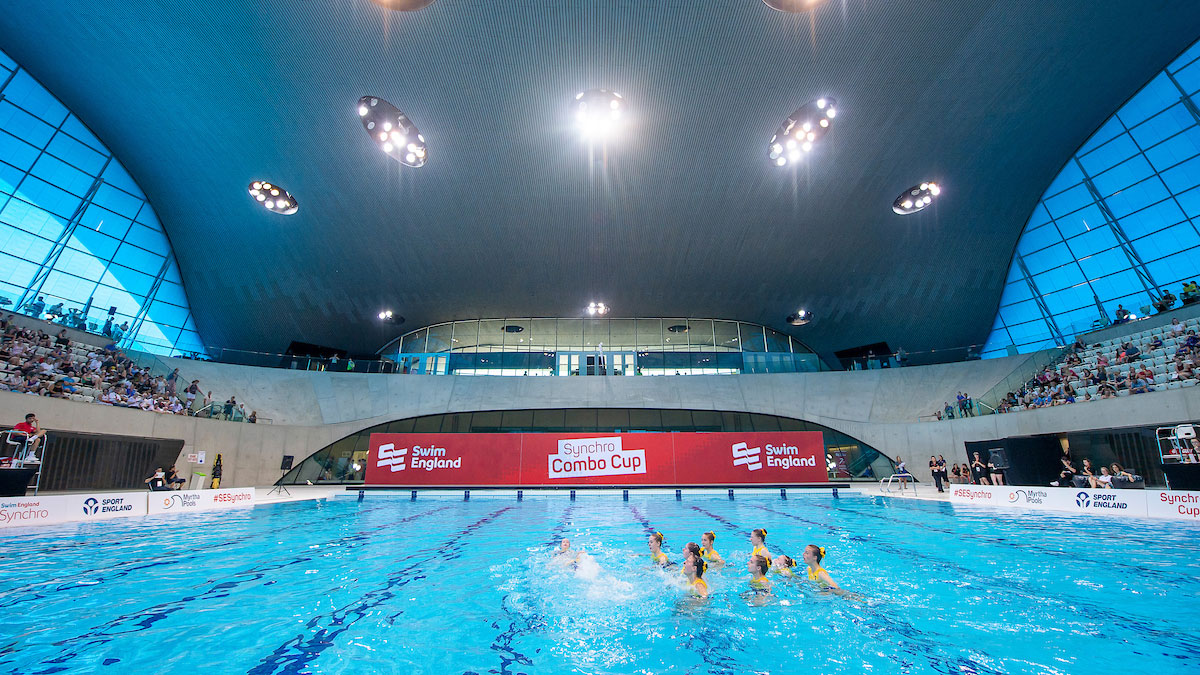 Combo Cup Spectator Information
April 4, 2022
Swim England Artistic Swimming Combo Cup 2022
The Swim England Artistic Swimming Combo Cup is a fantastic celebration of club artistic swimming across England, Scotland and Wales, with swimmers spanning a wide range of ages and experience.
Date: 2 July 2022
Venue: London Aquatics Centre, Queen Elizabeth Olympic Park, London, England, E20 2ZQ
Spectator Tickets
Full Day tickets and commemorative event programmes can be purchased online by clicking on the button below:
Tickets
£
Full Event Ticket
£13.00
SESSION Ticket (entry into one out of three event Sessions)
Session 1
Session 2
Session 3
£6.00
*Children under 5 are free of charge.
Can I take pictures?
Parents and carers of participants under the age of 18 who wish to take images are requested to focus on their own children as much as reasonably possible and to avoid including other children in images, particularly if those images are being shared with family and friends or through social media platforms.
Whilst it is acknowledged that parents/carers wish to celebrate the achievements of their own children when taking part in aquatic events, it should be recognised and respected that other parents/carers may not wish for their child's image to be taken and shared in this way.
There is useful information about child welfare in Swim England's Wavepower document.
Who do I contact with a question about the event?
View all the relevant contacts of this event on our Contacts page.