Lily enjoys 'incredible' moment after winning national figures title
March 3, 2019
Lily Halasi admitted she felt 'incredible' after winning gold in the Swim England Synchronised Swimming National Age Group Championships.
The London Regional Synchronised Swimming Club member scored 64.0328 to take the 12 years and under figures title, finishing 3.5892 points ahead of second place Eve Young, from Rugby SC, (60.6103) at the Manchester Aquatics Centre.
Reading Royals' Florence Blinkhorn was the bronze medallist after finishing with a total of 59.8827.
After receiving her medal, a proud Halasi said: "It's incredible – I feel as though all the hard work has paid off."
Jessica and Annabelle team up for top spot
London Regional also celebrated victory in the 12 years and under duet competition.
Jessica Hinxman and Annabelle Sangiorgio, who finished sixth and seventh respectively in the figures competition, topped the podium after scoring 53.1333 for their routine.
That gave them a combined score of 111.7859, which was 3.4981 ahead of the Stockport Metro duet of Annie Lu and Marisa Whitehurst (108.2878).
Henley Synchronised SC's pairing of Emma Buckley and Eva Narewska won the bronze medal with a total of 107.864.
Daria triumphs in 9-10 years figures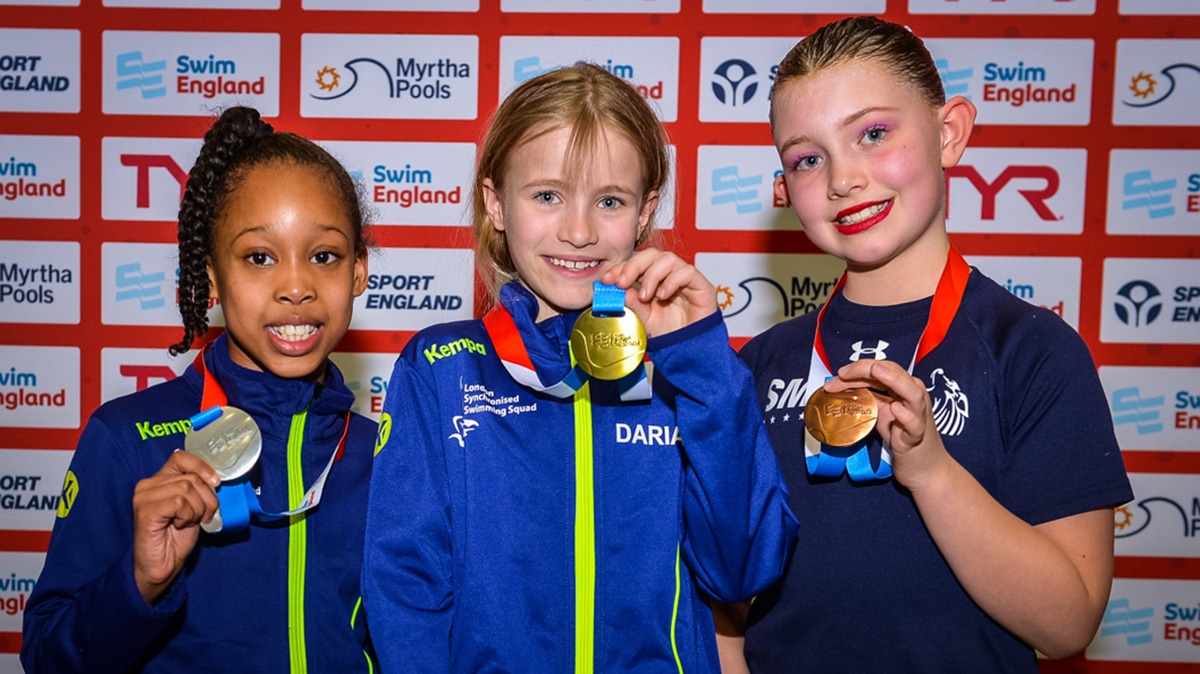 There was further success for London Regional in the 9-10 figures event as they enjoyed a one-two finish.
Daria Foronova triumphed with a score of 55.2489, which put her only 0.2676 points clear of her team-mate Shameiah Nanton (54.9813).
Stockport Metro's Floella Dixon was third on 49.4366 points.
In the 12 years and under team combination, Stockport Metro won the gold medal.
Their team of Alice Foster, Annie Lu, Floella Dixon, Katie Randall, Marisa Whitehurst and Siena Oxby scored 51.6000 for their routine which gave them an overall total of 104.4466.
Pictures: Will Johnston Photography