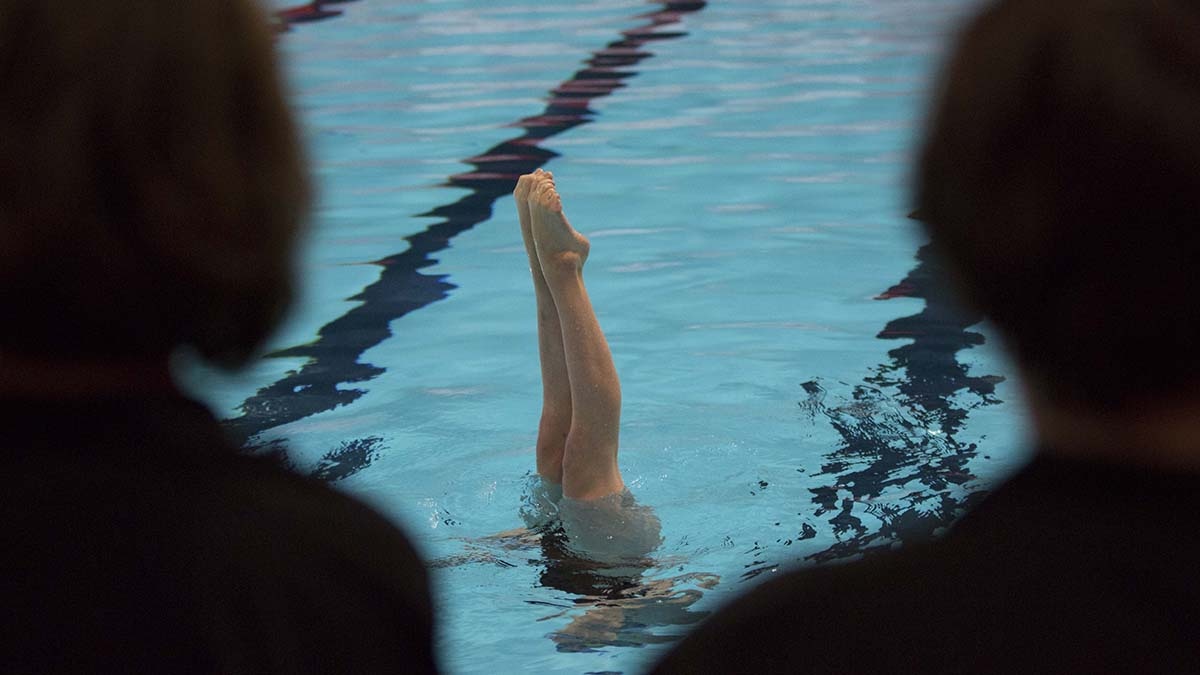 Support the 'Swim for Ukraine' artistic swim for UNICEF
May 18, 2022
Artistic swimmers are being recruited for a world record attempt being staged to help raise funds for the UNICEF Ukraine Appeal.
A total of 300 artistic swimmers are needed for the 'Swim for Ukraine' attempt, which is taking place at the Penzance Arts Festival on Sunday 26 June.
It is aiming to break the Guinness World Record for the largest number of people performing in an artistic swimming routine.
They will create an image of the Ukrainian flag in the water at the outdoor Jubilee Pool in Penzance, Cornwall.
Speedo is sponsoring the event and have donated yellow and blue swimming caps to help create the iconic shot.
The routine is the brainchild of artist Anthony Garratt, in collaboration with Newlyn School of Art.
More than 100 artistic swimmers have already signed up and Anthony is encouraging anyone to get involved.
He said: "Just give it a go – it's going to be a really positive day.
"The idea of doing something together is kind of new again after the two years we've had.
"The swimmers have to be willing to learn a two-minute routine. We're working with a couple of synchro groups on it and are also looking for any coaches to help out, too, so we can make it as simple but as spectacular as possible.
"It's a really challenging sport and it's really opened my eyes to what an athletic sport it is.
"So if people are up for a sporting challenge and want to do something spectacular then I urge you to get involved to help us raise an amazing amount of money for UNICEF."
Showing unity
Anthony said the idea of using artistic swimming came from watching his local group and believed it 'fitted the bill' for this project.
"Well we were looking for something that shows unity," he said. "There's this group called Out of Sink in Penzance and I've seen pictures of them rehearsing and thought it kind of fitted the bill.
"In terms of swim caps and the colours, we got the idea of using people as pixels. I just thought it would be a real emotive event, showing people all doing something in unison to signify our unity with Ukraine.
"One of the goals is to get this drone picture of the yellow and blue hats in the water which we believe will send that strong message of unity"
All of the money raised will go to UNICEF with Anthony saying that children affected by the conflict will be their primary focus.
He said: "We're looking to focus the money on helping children within the conflict so we're trying to target the money in that area but all of the money will go to UNICEF who are doing everything they can to help the situation."
Money will be raised through sponsorship of the swimmers with a target of at least £50 from each performer. A Just Giving page will also be set up soon for those looking to support the cause.
To register your interest for the event please follow the link to the pre-registration page and fill in the form.