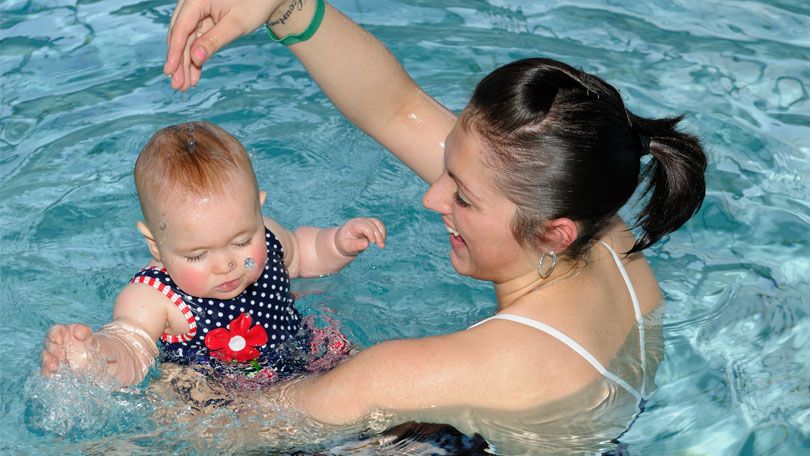 Baby swimming checklist for parents and carers
17/12/2015
Parents
The baby swimming checklist is the result of a new code of practice for baby swimming supported by Swim England, Water Babies and Splash About Ltd.
It means parents, carers and guardians can have the reassurance that the comfort and safety of their babies and toddlers has been carefully considered.
Specialist baby and toddler swimming lesson providers now have access to comprehensive guidelines in the new code of practice, so talk to your provider about the code and use the baby swimming checklist:
The Baby Swimming Checklist
The Swim School
Training. Teachers should have an industry-recognised swimming qualification specific to teaching babies and toddlers. There should also be a trained lifesaver and first aid member of staff available at all times throughout the class.
Safeguarding. All employees who work directly with children should have undertaken relevant criminal records checks, have attended a Safeguarding Children in Sport course and have been trained in its swim school's safeguarding policies and procedures.
Health and hygiene. All children under four should wear a double-nappy system for their swim class – a disposable or reusable swim nappy, with a snug-fitting neoprene nappy on top with closefitting leg and waist ribs.
Temperature. Pools should be heated to at least 32⁰ for children 0-3 months old, 30⁰ for children 3-12 months, up to a maximum of 35⁰.
Pool safety. Swim schools should monitor pool conditions closely to ensure its venues are maintained safely and efficiently. They should carry out risk assessments at each pool to ensure they operate to the highest health and safety standards.
Insurance. Swim schools should be fully insured, with both Public Liability insurance and professional indemnity protection to £10 million.