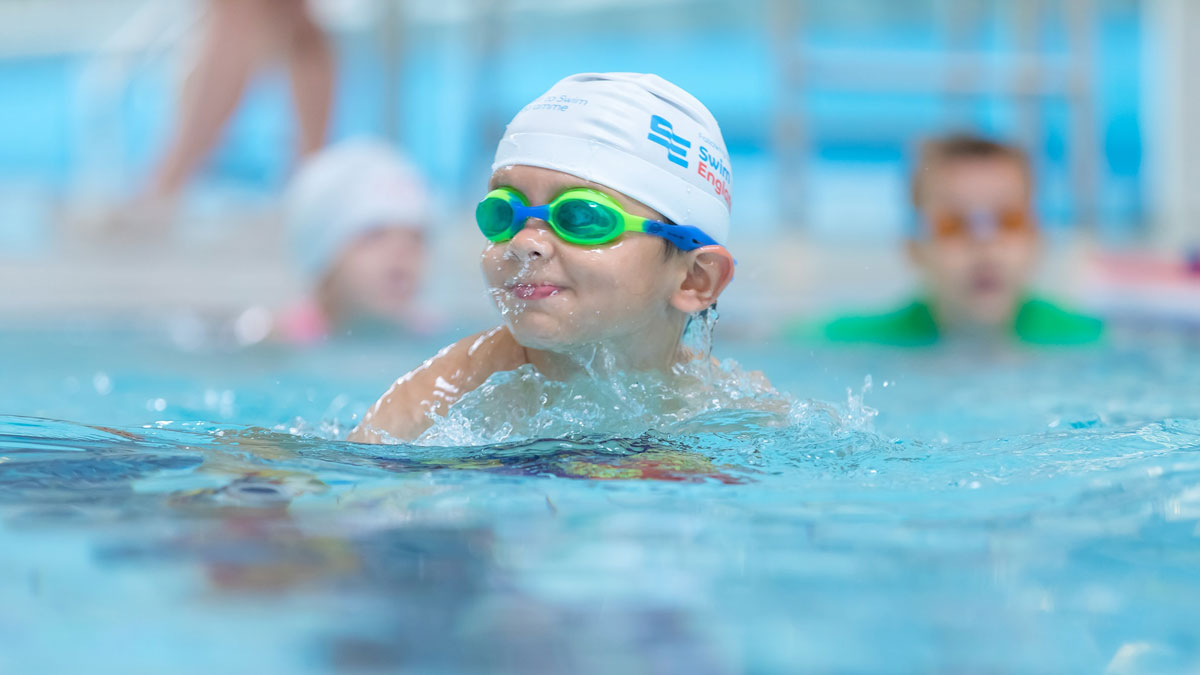 When should my child stop swimming lessons?
22/09/2017
At Swim England, we believe every child should be given the opportunity to become water competent.
Water competency means:
Being able to anticipate, avoid, and survive common drowning situations.
Recognising and aiding those in need.
Being able to participate safely and enjoy a range of activities in, on and around the water.
Our Learn to Swim Programme includes a number of milestones and by the end of the programme at Stage 7, they have spent enough time practising skills to ensure they are well on their way to becoming water competent.
By Stage 7 your child is prepared to carry on their aquatic journey into a range of other aquatic disciplines and sports, such as water polo, diving, artistic swimming, open water swimming, lifesaving, kayaking, canoeing, surfing, paddle boarding and many others…
The start of their journey
The Swim England Learn to Swim Programme is built on a foundation of Core Aquatic Skills, this foundation allows children to develop confidence, movement skills, breath control and a basic understanding of water safety.
As they go through their Learn to Swim journey their swimming ability will improve with time becoming proficient in many skills including floating, changing direction and learning the basics of swimming strokes.
The national curriculum requirements
Did you know swimming and water safety are included in the national curriculum? They are classed as a statutory requirement, which essentially means, it's the law.
We're passionate about every child in England being confident and safe in the water, and this means more than being able to swim 25 metres unaided. However, it is a good starting point.
The minimum requirement for Key Stage 2 leavers is that every child is able to:
Perform safe self-rescue in different water-based situations.
Use a range of strokes effectively, for example, front crawl, breaststroke and backstroke.
Swim competently, confidently and proficiently over a distance of at least 25 metres. (DfE, 2019)
While being able to swim 25 metres is a great start, it is only the start of their journey to water safety, not the finish.
Visit our School Swimming and Water Safety hub for more information.
Download our guide, 'The importance of learning swimming and water safety skills at key stage 1 or 2'.
Becoming water competent
If you really want your child to be competent, and have the ability to survive and self-rescue, they need to progress beyond these minimum requirements.
It's important to remember, water confidence is not the same as ability or competence. We strongly recommend, where possible, parents and carers keep children in swimming lessons until they have completed Learn to Swim Stages 1 to 7, as a minimum.
It's important to remember competence is relative to the task and environment that is being asked.
For example, swimming just 10m, in cold moving water, in clothing, when you didn't expect to be in it, is very different to swimming 25m in a warm clean swimming pool, in this scenario a person may not be competent.
Similarly applying swimming skills in moving water such as big waves or strong currents can vastly alter a person's competence. It is often the case where being a "strong" swimmer is simply not enough, that swimmer also requires an understanding of the environment they are in and how to apply the skills they have learnt.
Having fun
Having fun is a hugely important part of learning to swim and if your child isn't enjoying lessons, you should speak to their teacher about why.  It is also an important part of learning and retaining information.
Swimming is a lifelong activity, and all children should have the opportunity to carry on swimming. Not only does it help develop healthy lifestyle choices, but it also opens the door to lots of other water-based activities.
The longer your child participates in swimming lessons, the more competent and safer they will become in, on and around water.
Find your local Swim England Learn to Swim Programme lessons provider by popping in your postcode below.