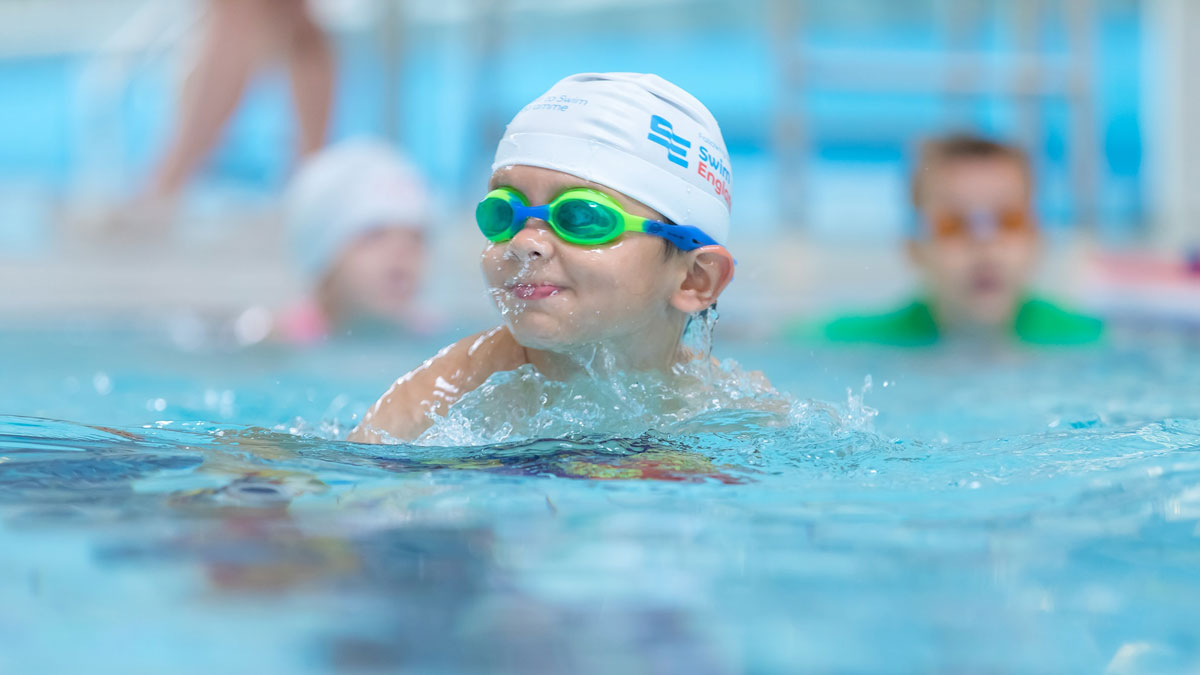 When should my child stop swimming lessons?
22/09/2017
The chances are you've heard the common myth that once a child can swim 25 metres, they don't need any more lessons.
Admittedly, they may not be set to become the next Rebecca Adlington or Adam Peaty but they can swim a length, so they can keep themselves safe in water, right?
The start of the journey
So being able to swim 25 metres is a great start. It's a huge milestone for kids learning to swim and should be celebrated!
But it's only the start of their journey to water safety, not the finish.
What is required by law?
Did you know swimming and water safety are included in the national curriculum? They are classed as a statutory requirement, which essentially means, it's the law.
We're passionate about every child in England being confident and safe in water, and this means more than being able to swim 25 metres unaided.
By the time your child is ready to leave Key Stage 2 (years 3 – 6 at school), they should be able to swim, know how to get out of trouble if they fall in, understand the dangers of water and how to act responsibly in it and near it.
The national curriculum requirements
According to the national curriculum, the absolute minimum requirement for Key Stage 2 leavers is that every child is able to:
• Perform safe self-rescue in different water-based situations.
• Use a range of strokes effectively, for example, front crawl, breaststroke and backstroke.
• Swim competently, confidently and proficiently over a distance of at least 25 metres.
(DfE, 2019)
Visit our School Swimming and Water Safety hub here for more.
So, how long should it take for a child to learn to swim?
If you really want your child to be competent and proficient in water, and have the ability to survive and self-rescue, they need to progress beyond these minimum requirements. It's important to remember, water confidence is not the same as ability or competence. We strongly recommend, where possible, parents and carers keep children in swimming lessons until they have completed Learn to Swim Stages 1 to 7, as a minimum
Having fun is a hugely important part of learning to swim and if your child isn't enjoying lessons, you should speak to their teacher about why.
Take a look at our Learn To Swim Programme for a full breakdown of how your child should progress through the Learn to Swim stages.
Swimming is a lifelong activity, and all children should have the opportunity to carry on swimming. Not only does it help develop healthy lifestyle choices, it opens the door to lots of other water-based activities.
The longer your child participates in swimming lessons, the more confident and safer they will become in water.
If you're looking for lessons in your area, perform a search of your location and select the Swim England Learn to Swim Kids option on the Swim England Poolfinder.