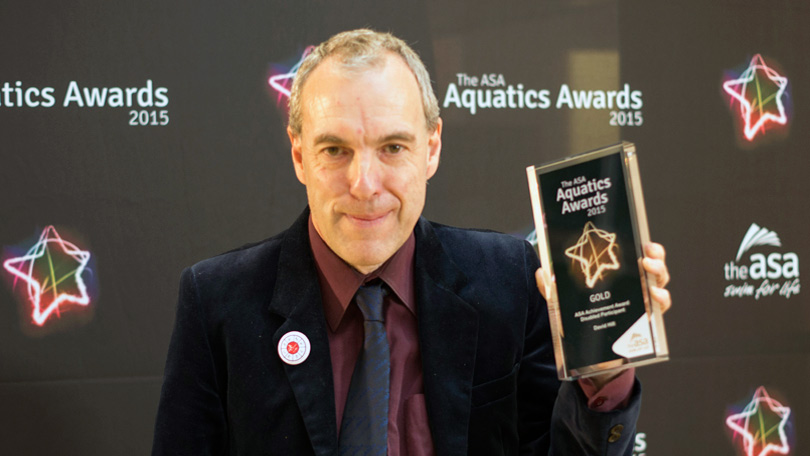 Past experience no barrier to swimming with cerebral palsy
15/01/2016
Learners
David Hill, 53, was always worried about swimming with cerebral palsy. He didn't have a good experience swimming at school as there was little understanding about his condition. As a consequence he never learnt.
I didn't learn to swim as a child and I got put off. I decided I wanted to learn to swim a few years ago and it took me five months to get my feet off the floor.
David has limited use in his right arm, little power in his right leg and struggles with his breathing. But in 2013 he decided to go for lessons at SportsAble Aqua Stars in Maidenhead as a complete beginner.
By April 2015 David was given a challenge: 22 miles in 22 weeks. That's the equivalent of the English Channel; difficult enough for people not swimming with cerebral palsy.
At the start of his challenge he could swim 6 lengths. A few months in and he was up to 28 lengths. David is an inspirational swimmer to us all, demonstrating that it is never too late in life to take up something new.
It's given me a lot of confidence, but basically I go there every night and come home with a smile on my face. I have to work really hard and they really do push you, but it's worth it because it's two hours of sheer enjoyment.
Swimming with cerebral palsy: inspired?
Disability is no barrier to learning to swim. If you are inspired by David's learning to swim then track down your own lessons using our Poolfinder widget below.