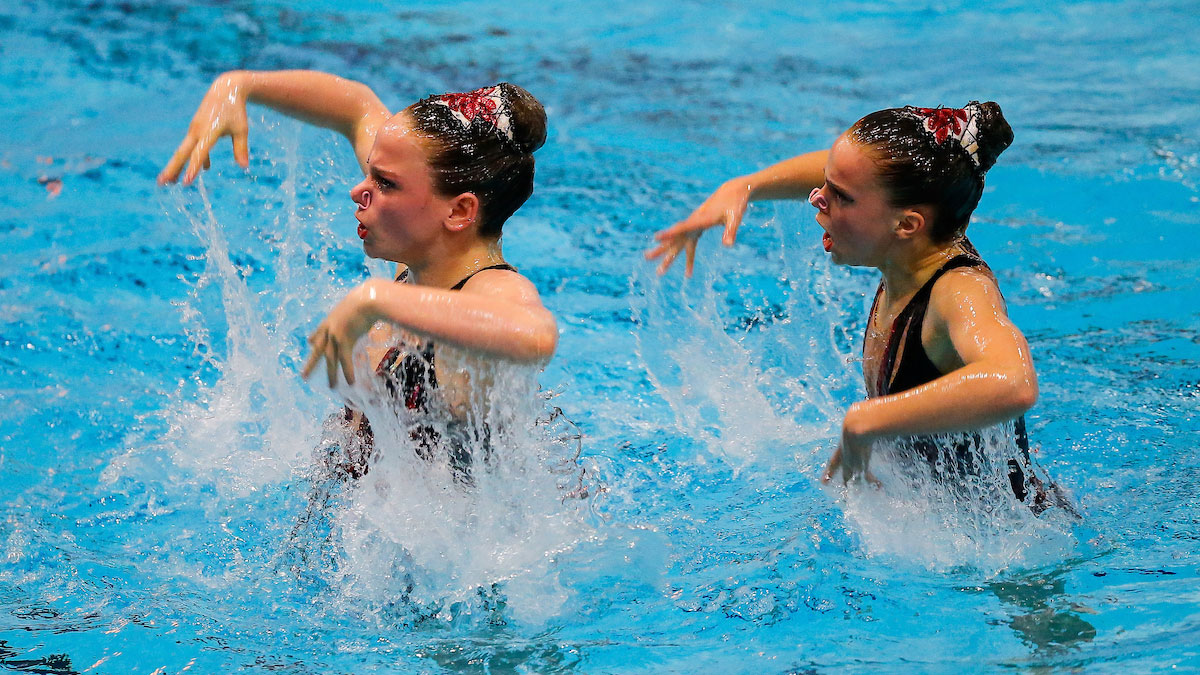 England Programmes head to Croatia for European Juniors
June 15, 2016
Next week, the ASA England Programmes Synchronised Swimming junior team head to Rijeka, Croatia to compete as Great Britain in the European Junior Synchronised Swimming Championships 2016, taking place from the 22-26 June.
There are 11 athletes in total who were selected for the squad, and for many of these girls it will be their first international appearance.
Four of the girls have not long returned from the London 2016 European Championships. Isabelle Thorpe, Kate Shortman, Emma Critchley and Danielle Cooper will bring their experience at this level to the team.
Shortman and Thorpe have showcased a lot of talent in the past year. Shortman came first in the junior solo event at the synchro nationals. She also won England Programmes Synchro Athlete of the Year at the ASA Aquatics Awards in 2015, alongside duet partner Thorpe.
They will compete together in the duet and Shortman will take to the pool alone for the solo.
The competition will be tough, with some of the best junior squads from across Europe all looking to make their mark on the international stage.
Great opportunity for the national team
ASA Talent Development Officer Karen Thorpe said: "The European Junior Synchro Championships in Croatia offers of a great opportunity for our national team to gain further international competition experience and put to the test the training and hard work.
"Within the team are a number of athletes that recently competed at the LEN European Championships in London. Emma Critchley, Danielle Cooper and junior duet partners Kate Shortman and Isabelle Thorpe will bring confidence to the camp.
"This event will also mean first international caps for some of the athletes including Hannah James, Celina Dembinska-Kenna and Claire Harris. Placing them in these types of environments will only aid their development perform better under pressure."
Synchro swimmers named for European Junior Championships 2016
Kate Shortman (City of Bristol)
Isabelle Thorpe (City of Bristol)
Rebecca Richardson (City of Leeds)
Claire Harris (Rushmoor)
Emma Critchley (Reading Royals)
Danielle Cooper (Rushmoor)
Hannah James (Rushmoor)
Hannah Mulshaw (Reading Royals)
Greta Hampson (City of Salford)
Victoria Usher (Rushmoor)
Celina Dembinska-Kenner (Rushmoor)