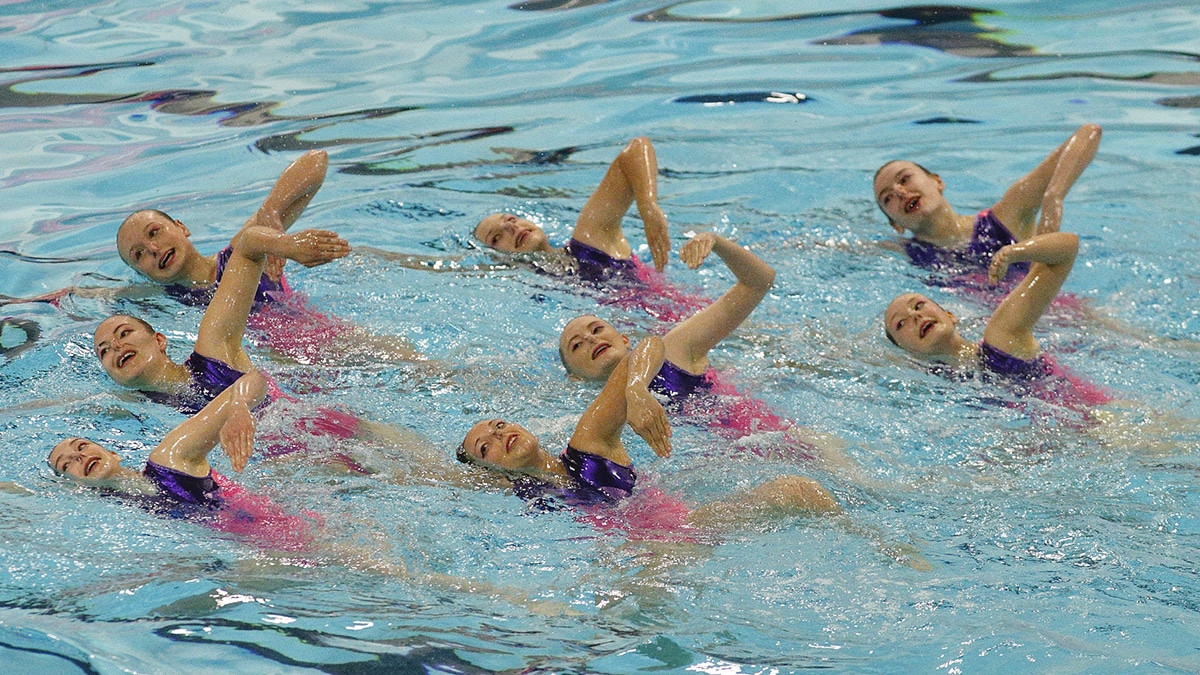 Get ready for the National Synchro Championships
April 20, 2017
The ASA National Synchronised Swimming Championships are taking place this weekend, 22-23 April, at Harvey Hadden Sports Village in Nottingham.
The event is the pinnacle of the synchronised swimming calendar in England. It will see swimmers from the top teams from across the country battling it out to achieve national honours.
The competitors will compete in one or more of eight events. These include the Technical Solo, Duet and Team events, as well as the Free Solo, Duet and Team events. There are also Junior Figures and Free Combination events to complete the list.
The whole championships will be live streamed, offering a chance for supporters to keep up with all of the action.
There will also be a live scoreboard to follow the latest results as they come in, while you can order footage from the Championships on a USB stick.
You can view the spectator information page for more information about the event if you are planning to attend as a spectator.
Ones to watch
City of Bristol were the dominant force at last year's championships, claiming five out of the eight gold medals on offer.
They will be looking to defend their Technical Team title, while young synchro star Kate Shortman will be fighting to maintain her solo crown.
She will also team up with Isabelle Thorpe in the duet event to maintain their status as the best duet in England.
Rushmoor SSC also claimed gold medals last year, taking two team titles. The first came in the Free Combination and the second in the Free Team routine.
City of Birmingham claimed the last gold medal of the championships thanks to Madison Griffith. She claimed gold in the Tech Solo event, which features eight swimmers this time round.
While these three teams are the reigning champions in the competition, they are likely to face tough competition from Reading Royals, City of Leeds and City of Salford, who all took home medals in 2015.
Full list of competing teams
Rushmoor Synchro SC
City of Salford SSC
Portsmouth and Victoria SC
City of Leeds SSC
Team Bath Synchro Club
Rugby SC
City of Birmingham SC
City of Preston Aquatics SC
Walsall Synchronised SC
Hythe Aqua
City of Bristol SC
Reading Royals SSC