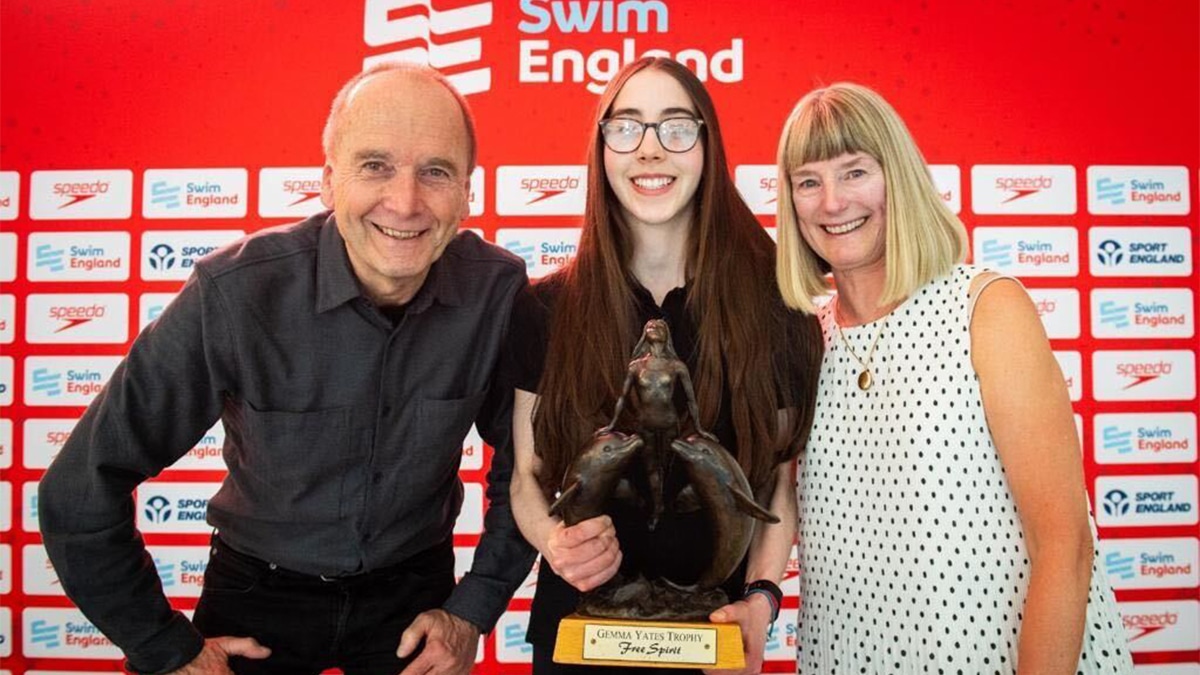 'Incredible' Kate Burton awarded the Gemma Yates Trophy for 2023
May 3, 2023
Rykneld Swimming Club's 'incredible' Kate Burton was awarded the Gemma Yates trophy at the recent Swim England Artistic Swimming National Junior and Senior Championships 2023.
The trophy is awarded in memory of Gemma, and is presented to a Swim England athlete for their endeavour within the sport.
Gemma swam for Walsall Synchronised Swimming Club and was selected to represent England at the Junior European Championships before sadly passing away at the age of 17.
The trophy was then created in her memory and has been awarded since 1999 with Gemma's parents, Nick and Lynda Yates, choosing the winner.
Clubs are invited to make their recommendations for the award and this year saw a record number of nominations.
But in the end Kate was chosen due to the unpredictable challenges she has had to overcome.
She was recently forced into having an operation but showed the determination to fight back and continue in the sport she loves.
It means so much
Nick and Lynda were at the championships in Nottingham to present the award and the pair were honoured to present Kate with the trophy.
Nick said: "That is always the most difficult bit [choosing the winner]. All the nominees are so dedicated and they train all week.
"But what stood out with Kate was that when she had her operation and got through it, the first thing she said when she came round was 'can I get back to swimming?'
Lynda added: "The nominees this year were all so incredible and you couldn't have picked, but that was that one bit of detail we both noticed.
"And we both read the nominations separately and fortunately we both chose the same girl for the exact same reason, but fundamentally they were all wonderful.
"It's a very special award and Kate's incredible, so we're honoured to present it to her."
On the design of the trophy, Nick added: "The trophy really is Gemma and that's why it means so much to us.
"When it was being created the sculptor said 'your daughter is always smiling in these photos but I can't make a smile out of this material'.
"And that was Gemma, she loved this sport and that's why we're happy to be able to present this trophy that remembers her."
You find out more about the Gemma Yates trophy here.