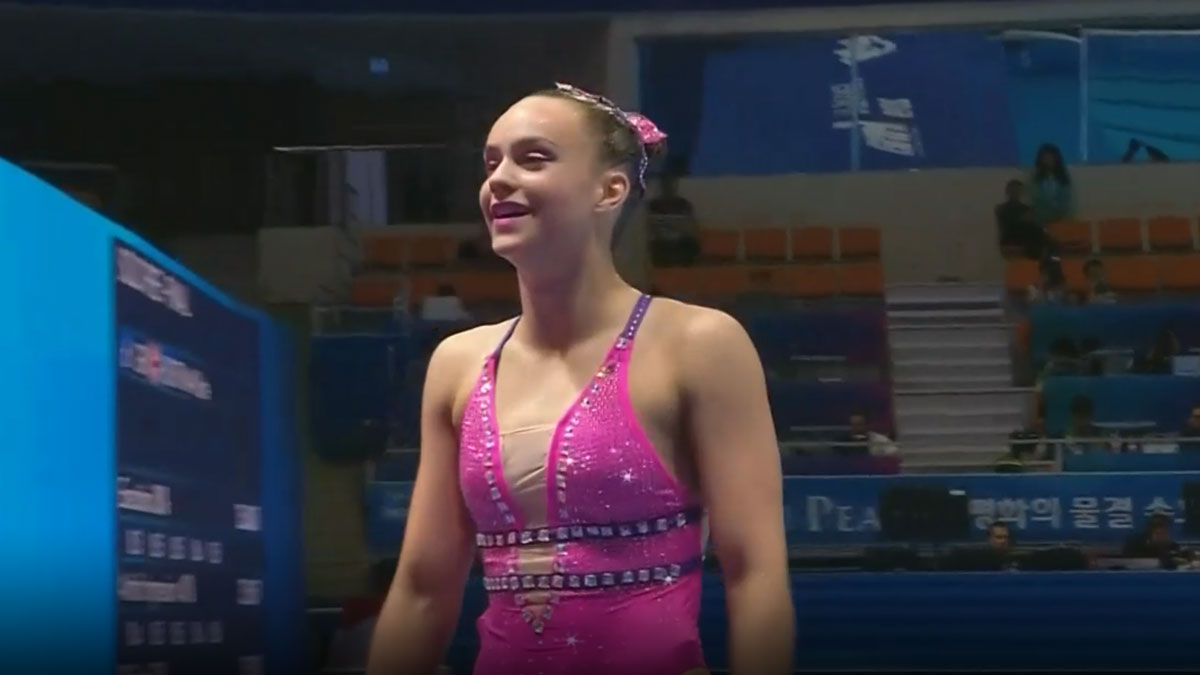 Kate Shortman signs off from standout World Championships in style
July 17, 2019
Kate Shortman capped off her superb FINA World Championships campaign with what was described as an 'amazing' performance in the Women's Solo Free final.
Swimming to Annie Lennox's 'I Put A Spell On You', Shortman improved on her preliminary round score to finish 11th with 84.7667 points.
In a testament to her growth since the 2017 World Championships, that score was an improvement of almost two-and-a-half marks on her final total in Budapest.
As a junior continuing to step up on the senior stage, Shortman impressed the commentators, who lauded her 'lovely height out of the water' in an 'intense performance' that showed 'grace when needed' – ultimately praising her routine as 'absolutely amazing'.
A bright future
Shortman will be pleased with her performances in Gwangju, having finished inside the top 10 in the women's solo technical final.
Although Shortman and Isabelle Thorpe narrowly failed to progress to both duet finals, the young pair will be buoyed by their improvements at international level.
A standout season featured multiple personal bests for both swimmers, as well as a team silver medal at the FINA World Series event in Paris and a solo technical bronze for Shortman in Barcelona.
They will now focus their attention on qualifying for the 2020 Olympic Games in Tokyo.