Reading Royals awarded prestigious trophy at National Age Group Championships
March 8, 2020
News and Blogs
Reading Royals finished on the podium in both team events and were awarded a prestigious trophy at the Swim England Artistic Swimming (Synchro) National Age Group Championships.
The Mrs Y M Price Trophy is awarded to the team with the highest combined figure and free routine score in the 13/14 years age group at the championships.
Reading have now won the trophy five times, the most by any club, and they share that honour with Rushmoor.
The club were gold medal winners in the 13-15 Free Team routine with a routine score of 67.1000 which can be broken down into 19.9000 for execution, 26.8000 for artistic impression and 20.4000 for difficulty.
Reading's overall score was 125.5259, beating City of Bristol (122.0869) who finished second and bronze medallists, Aquavision (121.9776).
The gold medal winning team was Amelia Gelder, Charlie Razzell, Florence Blinkhorn, Lily Halasi, Lily Gidney, Rebecca Saunders, Sofija Dakovic, Susie Taylor, Victoria Draganova and the Shacklock Trophy winner, Madeleine Brown.
Richard Whitehead Trophy winners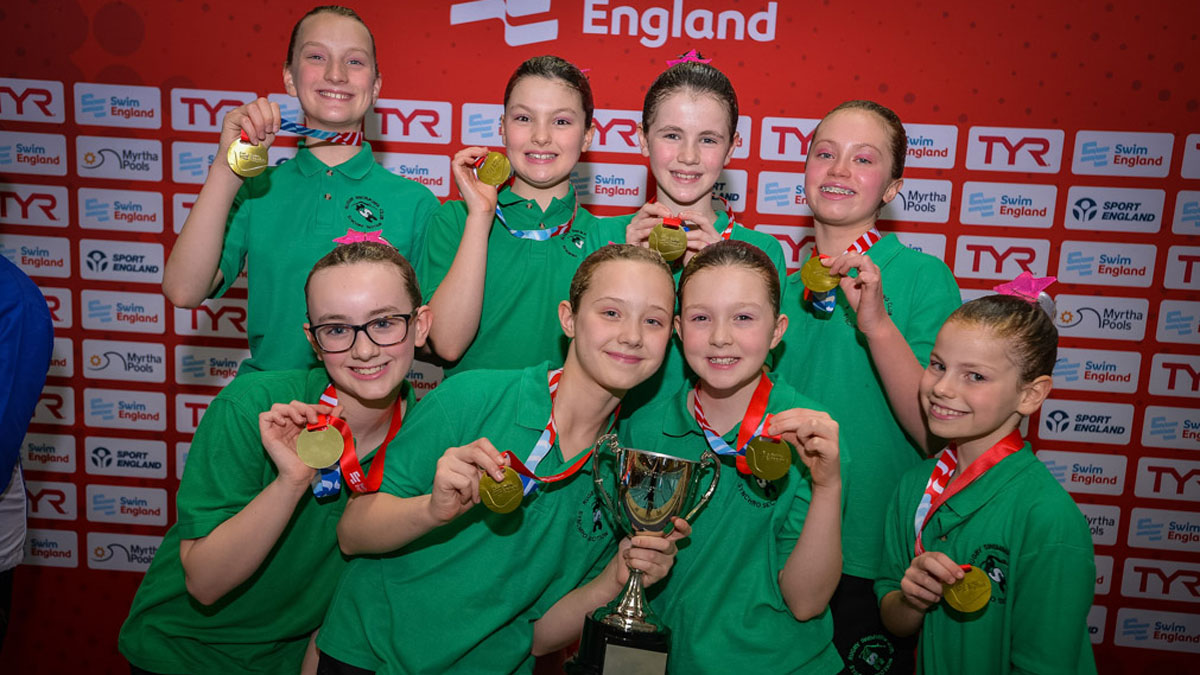 Rugby topped the podium in the 12 years and under Free Team routine and were the first ever recipients of the Richard Whitehead Trophy.
Alexa Holland, Chloe Barrett-Leafe, Chloe Bartholomew, Imogen Ravenhall, Lola Huett, Olivia Barry, Sophie Henry and Tyra Watson were the gold medal winners.
They finished 0.2274 ahead of Reading Royals to prevent a clean sweep in the team competitions.
Rugby's overall score was 106.0052, which was 16.3000 for execution, 21.0667 for artistic impression and 16.0000 for difficulty.
Reading finished on 105.7778 and London Region were third with 105.4019.
Pictures: Will Johnston Photography