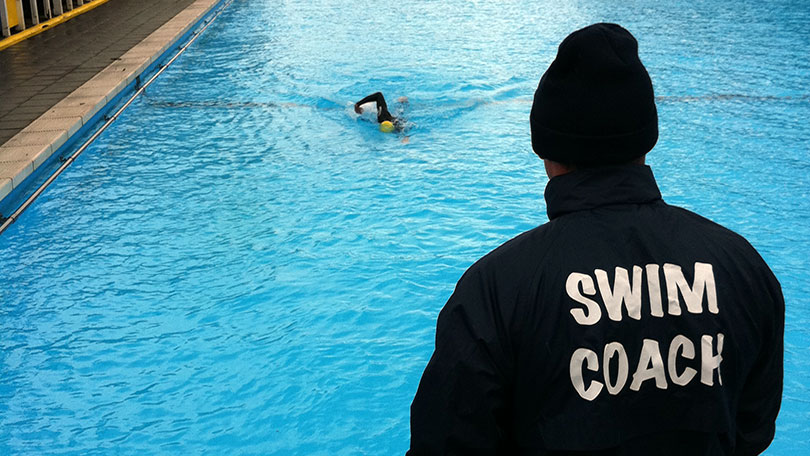 Becoming a swimming coach in the UK
January 30, 2016
Careers Advice
Becoming a swimming coach is popular across the UK. Nothing quite beats the thrill of a competitive race, and so swimmers often decide to become coaches after calling time on their competitive careers.
But it's not just a former swimmer that ends up becoming a swimming coach; there are plenty of British coaches with no previous experience of competitive swimming.
What they all do have however, is an unrelenting drive, competitiveness and will to be the best they can be.
Becoming a swimming coach: first steps
Here are a couple of ways you can find out a little more about becoming a swimming coach before diving in too deep.
Use the ASA Poolfinder to find your local club and give them a call. Ask one of the club coaches how they got in to the sport and for advice on taking your qualifications.
Alternatively, get first hand advice from one of GB's top coaches. Watch our video interview with David McNulty above, the coach who guided Michael Jamieson to Olympic silver at the London 2012 Olympics.
Becoming a swimming coach: qualifications & training
Becoming a swimming coach is similar to swimming teaching in terms of qualifications. There are three levels of ASA qualification to progress through. Full details of these qualifications can be found below but here is a summary.
The first level of qualification focuses how and what to coach. Once completed, coaches are qualified to actively support a more senior qualified or licensed coach at any level, in the delivery of a pre-prepared session. You must be 16+ years of age when the course finishes to take it.
To coach on your own, you will be required to hold an ASA Level 2 Certificate.  This qualification will provide you with the skills and knowledge to effectively plan, prepare, deliver, monitor and evaluate coaching sessions. You must be 17 + years of age before the course begins.
The ASA Level 3 Certificate is the route to becoming a senior coach.  It will enable you to plan, implement, analyse and revise annual coaching programmes to get the most out of your athletes. You must be 18 + years of age before the course begins.
Here are some places you can search for coach training courses:
The IoS Online website – the training arm of the ASA
ASA Awarding Body Website – ASA Awarding Body is an awarding organisation. On their website they have a list of all training providers, or Approved Centres as they call them, offering ASA qualifications for coaching aquatics sports.
Becoming a swimming coach: costs
Typically, initial qualifications for becoming a swimming coach cost around £390, but don't let lack of funds stand in the way.
There are bursaries and grants available. They vary according to location but some even pay 100% of the course costs.
Becoming a swimming coach: pay
For a full breakdown of average hourly rates for coaches and teachers check out our Salary Checker here.
What's my next step?
Luckily for you, swimming coach is the most popular role advertised on Careers in Aquatics. Head to our Job Search now to see who is hiring at the moment.
The majority of clubs look to employ at least Level 2 qualified coaches as this is the minimum coaching requirement to be able to coach on your own although some will take on Level 1 qualified coaches who are training towards their next stage.