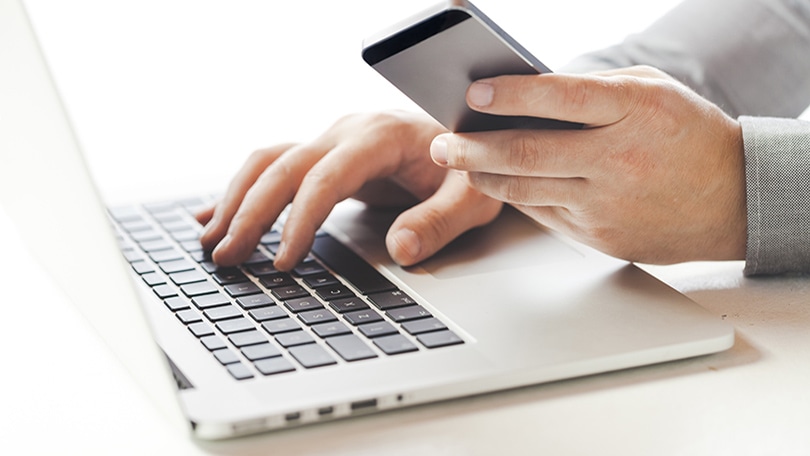 Advertising queries: 
Whether you have a query about posting a vacancy online, want to talk about longer term advertising packages, or want to suggest an article for inclusion we're here to help.
Our office times are 9.15am – 5.00pm Monday – Friday.
Note: We will be closed Easter weekend (Good Friday 19th April to Easter Monday 22nd April) and Bank Holiday Monday 6th May. 
Before contacting Careers in Aquatics please check out the FAQs below. Your answer could be there.
Contacting our Advertising Department:
Telephone: +44 (0) 1509 640 231
Twitter: @jobsinswimming
LinkedIn: Careers in Aquatics
Job seekers, qualification queries and general information:
For general Swim England queries, please click here to go to the Swim England contact page and find the correct department.
If you query relates to swim teaching qualifications, click here to go to the Swim England Qualifications website.
Click here to go to the Institute of Swimming's contact page.
Frequently Asked Questions
Which package is right for me?

There are three levels of listing – Bronze, Silver and Gold – each with different content and benefits.

Here's a brief summary of each package:

Bronze: our basic listing, designed to highlight that your organisation has a vacancy, used to invite potential applicants to contact you for the vacancy details. It does not include space for a job description.
Silver: Our standard package and a typical listing, allowing you to include elements such as a full job description and details how to apply, a web link to the same job and online application system on your own site, and your logo.
Gold: An enhanced version of our Silver package including active promotion by us – priority placement on site, a push via premium social media and inclusion in our Jobs Update newsletter (see 'how will my vacancy be promoted').

Once you have chosen your package, the booking forms can be found towards the top of this page.

How will my vacancy be promoted?

The basic promotion for all listings is as follows

Banners across swimming.org, both on the Careers in Aquatics page and on relevant pages across swimming.org (some shown as 'jobs closing soon', some to promote Careers in Aquatics as a whole)
Jobs feeds to key audience partner websites
Search functions for specific feeds on the page to help applicants to find relevant jobs
Keywords assist with searches via Google and swimming.org
Our @JobsInSwimming Twitter feed and Swimming Jobs LinkedIn feed (around 6,500 followers combined as at June 2018)
Promotion of the Careers in Aquatics service through various Swim England channels including Swimming Times, events, club conferences etc.
A link to all advertised jobs in our fortnightly Jobs Update newsletter

The Gold package includes additional promotion, specifically:

Premium placement on site, both when newly listed and in searches
Prominent banner advertising in our Featured Employers area
Premium social media promotion through the Swim England and Institute of Swimming Twitter feeds, reaching out directly to aquatics professionals
Specific promotion for each Gold job listing in our fortnightly Jobs Update newsletter, received by over 27,000 job seekers (as at July 2018).

If you would like to add to this exposure, to enhance your campaign, you may be interested in booking a digital banner advertisement to run alongside.

Last updated: 13 July 2018

How much will my listing cost?

The price depends on the type of listing and duration. Prices can be found above.

Prices are shown per month or part month. If you wish to advertise for more than one month, the rate is 50% for the second, third month etc.

From time to time we run different offers. If you'd like to see what these are and maybe claim one, please visit our Employer Offers page here. There are details of how to claim under each offer.

We also offer packages of listings for those employers who wish to list multiple vacancies across the year. Details of those can be found here.

How long will my advert be live?

You choose the duration by setting the closing date. Prices shown are per month because this is the most popular duration; subsequent months are charged at 50% of the rate. We advise keeping the duration to a maximum two months unless you are placing a running advert for ongoing recruitment and stating so somewhere in the listing. A distant closing date may deter early applications unless it's clearly explained.

How do I submit a vacancy?

If you wish to upload a single listing, just choose your package – Bronze, Silver or Gold – and complete the appropriate booking form. There is a summary about each package above and a Select button for each which will take you the individual booking forms.

Complete each section of the booking form with the content of your listing and your contact details, then click 'Next'. You will be shown a preview page of how the listing will look so that you can go back and make any changes. Please make sure that you change anything that you need to at this stage. Once you are happy, click the Finish button to submit your vacancy to us.

If payment with booking is required, follow the instructions on screen to arrange that. If payment isn't required –  if, for example, your listings are under a prepaid package or your have an account with us – we will contact you once we have processed your listing.

Once processed, we will send a link to you as a very final check that you're happy with the listing. Your listing will then run as is until the closing date you have chosen.

How do I pay?

If your advertisement is for an affiliated club or if you have an up to date account with the Amateur Swimming Association, we will be happy to invoice you.

If you are interested in opening an account so that you may pay by invoice, please contact us. A full credit check must be carried out before any credit can be given.  Orders on new accounts must be paid for by a credit/debit card.

If you do not have an account with us the quickest way to enable us to process your listing is to call and pay by credit or debit card.

If you wish to pay via BACS then please submit your listing and email careersinaquatics@swimming.org to request a payment details. We will then hold your listing for 7 days for payment to be received.

In some cases, we are able to accept a purchase order. Please contact us if you would like to take this option.

How do I word the job title?

The title should be the official job title as would be issued on the employment contract plus the required or preferred aquatic qualification(s). Some common examples are below.

Swimming Teacher – Level 2
Swimming Assistant – Level 1
Head Coach – Level 3 (or Level 2 working towards Level 3)

This field shouldn't include any other information. Any general details such as location, contract type or hours of work should go into the description field.

Each different role should have its own listing. If you have 3 of the same vacancy at the same site, that is fine – enter that as plural 'teachers'. If you require a teacher, a lifeguard and a pool assistant, those would be under 3 separate listings.

What do I enter as organisation/company name?

This is literally the employer who is issuing the contract for the role. For example, if this is for a leisure centre, the employer is the operator not the site name.

If you are choosing the Silver or Gold package, please make sure that the employer name and logo are the same company.

Do I need to include a logo?

It's part of the Silver and Gold packages, mandatory in the latter because it forms the banner advertisement which is part of the package. Bronze package doesn't support a logo.

Why does the site use a postcode rather than just text or an area?

Location is key to someone considering a new role and using a postcode helps potential applicants accurately and easily pinpoint vacancies in their target area.

What options are available for Swim England affiliated clubs or swim school members?

Each time you advertise, you may wish to click here to visit our offers page to see if there are any offers or promotions available.

As well as some seasonal offers and multi-buy discounts for regular advertisers, we also run special deals exclusively for Swim England affiliated clubs, SwimMark accredited clubs and swim school members.

I have roles across locations. What do I put as the postcode?

We use the postcode of the site of work to indicate where the vacancy is and allow potential applicants to search by distance or place name. You should enter the postcode of the main site of work.

If you have vacancies at fairly distant sites, you would set a listing up for each location to get the best result from the site.

See our bulk discounts page here for details about booking multiple listings

What do I put in the 'keywords' field?

When people search jobs on the website they use certain search words. If they want a lifeguard job in Liverpool, for example, they could search for "Lifeguard Liverpool".

The keyword option allows you to add up to 10 keywords for your job to be associated with when people are searching. Choose words which potential applicants might enter when searching for a job such as yours, for example teacher, teaching, jobs, etc and your location/county/region.

Leave a space (not comma) between each keyword you add.

Which qualification box do I check?

You should select the minimum required qualification for the role. If more than one qualification is required, such as a swimming teacher who must also hold a lifeguard qualification, select both.

If you require a swimming teacher qualified to level 2, select level 2 but not level 1 as the latter is a swimming assistant. Doing this will help direct your vacancy to applicants with the correct qualification.

A common confusion is whether the qualification should be the teaching or coaching option of a given qualification level.

Our terms refer to Swim England's qualifications so teaching generally refers to teaching swimming lessons such as for non-swimmers, basic skills and Learn to Swim programmes and parent and baby classes.

Coaching usually refers to the competitive environment such as within a swimming club, where the role is to improve technical skill and develop athletes.

This article about the differences between teacher and coaching in our Career Advice section may help.

How do I format my listing

The system behind Careers in Aquatics uses something called 'markdown' formatting. If you are not familiar with this, the following key functions might be helpful.

Headings

** before and after makes a heading bold eg **Job Specification:** We follow this standard rather than capitalisation.

Bullet points

The system does not recognise the bullet point layout from, say Microsoft Word and lists will not appear correctly if you just cut and paste text.

Bullet points work by using * or – as your bullet and leaving a blank line after your 'Heading:'

If there is no line or bullet points, the text just appears as a paragraph.

An example:

**Requirements:**

* ASA Level 2 Swimming Teacher qualification
* Full driving licence
* Recent DBS check
* Excellent communication skills
* Self motivated person

Preferred:

* Sports related degree
* First aid certificate
* Experience of parent and baby lessons

Email address fields

The email address for applicants to contact you has its own field and shouldn't be duplicated in the 'how to apply' box. The section also has a 'How to Apply' heading so doesn't need those words including.

An example of how many employers word this section is:

 "Please submit your up to date CV and covering letter to the email address below or via the 'apply' button."

Or

"Please send your CV to the email address below or via the 'apply' button."

Where are applications sent?

Each listing includes an email address for applicants to contact you and our Gold package includes the option to add an Apply button direct to your listing. This is a form within the site which makes applying easy. Both of these options send the email straight to your inbox.

If you prefer to receive applications through your website then choose our Gold package which lets you include a web link either to the job page on your own site or an application form.

If you are using a web link, here is the coding to convert it to a hyperlink:

To apply please <a href="website address">click here</a>.

You may wish to also include the following sentence: "Please apply using the above link. An email address is provided for queries."