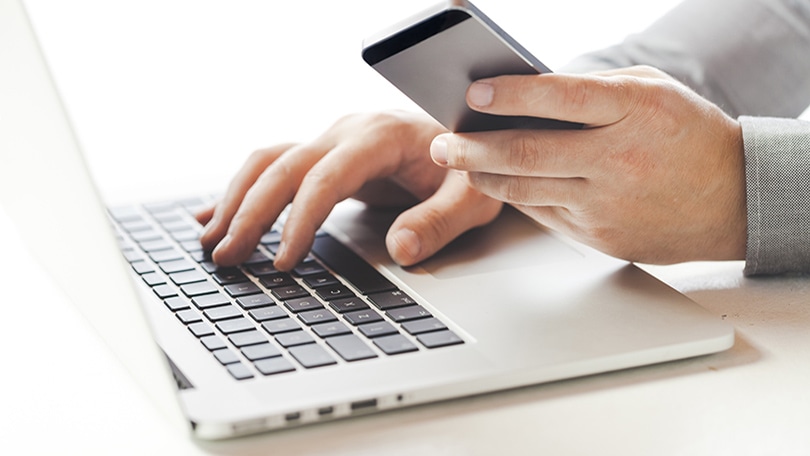 Want to keep up to date? Follow us on social media.
Twitter: @jobsinswimming
LinkedIn: Careers in Aquatics
Advertising queries: 
Whether you have a query about posting a vacancy online, want to talk about longer-term advertising packages, or want to suggest an article for inclusion we're here to help.
Our regular office hours are Monday to Friday, 9.30 am to 5 pm. Our office will be closed at weekends and on Bank Holidays
Christmas 2023 and New Year 2024 Key Dates
Please be aware that our service will be closed to new bookings during the Christmas and New Year period. Key dates are as follows:
The last date to submit and pay for a booking before Christmas is Thursday 14 December 2023.
Our service will be closed from 5pm on Friday 15 December, re-opening at 9.30 am on Monday 8 January 2024.
We will open to accept new listings by 9.30am on Tuesday 9 January 2024.
Before contacting Careers in Aquatics please check out the FAQs below. Your answer could be there.
Contacting our Advertising Department:
Twitter: @jobsinswimming
LinkedIn: Careers in Aquatics
Job seekers, qualification queries and general information:
For general Swim England queries, please click here to go to the Swim England contact page and find the correct department.
If your query relates to swim teaching qualifications, click here to go to the Swim England Qualifications website.
Click here to go to the Institute of Swimming's contact page.
Frequently Asked Questions
Which package is right for me?

There are three levels of listing – Bronze, Silver and Gold – each with different content and benefits.

Here's a brief summary of each package:

Bronze: our basic listing, designed to highlight that your organisation has a vacancy, used to invite potential applicants to contact you for the vacancy details. It does not include space for a job description.
Silver: Our standard package and a typical listing, allowing you to include elements such as a full job description and details how to apply, a logo, or online application via your own website.
Gold: An enhanced version of our Silver package, this includes lots of extra active promotion by us – priority placement on our site, a push via premium social media and an individual emtry for each job in our Jobs Update newsletter (see 'how will my vacancy be promoted').

Once you have chosen your package, the booking forms can be found towards the top of this page. If you would like some help to complete your booking form, we've put together some customer help videos to guide you.

If you have multiple vacancies, you may be interested in our discounted packages. See our Employer zone for details.

How will my vacancy be promoted?

The basic promotion for all listings is as follows

Banners across swimming.org, both on the Careers in Aquatics page and on relevant pages across swimming.org (some shown as 'jobs closing soon', some to promote Careers in Aquatics as a whole)
Jobs feeds to key audience partner websites
Search functions for specific feeds on the page to help applicants to find relevant jobs
Keywords assist with searches via Google and swimming.org
Our @JobsInSwimming Twitter feed and Swimming Jobs LinkedIn feed (around 6,500 followers combined as at June 2018)
Promotion of the Careers in Aquatics service through various Swim England channels including social media, events, conferences etc.
A link to all advertised jobs in our fortnightly Jobs Update newsletter

The Gold package includes additional promotion, specifically:

Premium placement on site, both when newly listed and in searches
Prominent banner advertising in our Featured Employers area
Premium social media promotion through selected Swim England Twitter and Facebook channels, reaching out directly to aquatics professionals
Specific promotion for each Gold job listing in our fortnightly Jobs Update newsletter, received by over 20,000 job seekers (as at October 2022).

If you would like to add to this exposure, to enhance your campaign, you may be interested in booking a digital banner advertisement to run alongside.

Last updated: 15 November 2022

How much will my listing cost?

The price depends on the type of listing and duration. Prices can be found above.

We've also provided a Cost Calculator to work out the price for longer durations.

Prices are shown per month or part month. If you wish to advertise for more than one month,  just choose the longer date at the time of booking, and the rate is 50% for the second, third month etc.

We also offer packages of listings for those employers who wish to list multiple vacancies across the year. Details of those can be found here.

How long will my advert be live?

You choose the duration by setting the closing date. Prices shown are per month because this is the most popular duration; subsequent months are charged at 50% of the rate. We advise keeping the duration to a maximum two months unless you are placing a running advert for ongoing recruitment and stating so somewhere in the listing. A distant closing date may deter early applications unless it's clearly explained.

How do I submit a vacancy?

If you wish to upload a single listing, just choose your package – Bronze, Silver or Gold – and complete the appropriate booking form. There is a summary about each package above and a Select button for each which will take you the individual booking forms.

If you wish to book a package of listings, contact us first to set up your booking.

Submitting a vacancy is simple:

Complete the booking form for your chosen package.

If you'd like some help completing your form, you may like to check out our customer help videos.

Whilst submitting, preview listing to make sure you're happy with it,  then click 'Finish' to submit. Important: We do not offer the option to make ongoing amendments to or extensions of listings so we ask you to check your listing carefully when previewing it.  You will receive an automated email notification to confirm that your booking has been submitted. If you do not receive this email within 24 hours, please contact the team.

Please note: We reserve the right to decline any submitted listing which does not meet our guidelines and to request that the listing it is edited accordingly.

Pay for your listing

(If you have already pre-booked a package, just quote your booking reference in the box provided on the booking form.)

For details of payment terms, see FAQ below.

Your listing will go live and will run until the closing date.  

You will receive an email notification to let you know when your listing is live. This email will include a summary of your job and your Swim England Reference – make a note of this reference. If you have elected to receive applications by email, you will need this reference later.

How do I pay?

Payment is straightforward.

Account holders:

If you have an account with us for your advertising, or have pre-ooked a package of credits, we will process your listing and send you an invoice or allocate a credit.

In some cases, we are able to accept a purchase order from account holders. Please contact us if you would like to take this option.

New customers and non-account holders:

If you are a new customer or do not yet have an account, then you will need to make payment before your listing can go live. When we receive your booking form through the website, we will contact you about payment. Once payment is received, your listing can be processed.

We take payment online,  via credit or debit card, using PayPal invoicing. You will not need a PayPal account to use this method, as you can just enter your card details on screen.

Important: If you are not able to pay via this method you must alert us before submitting your booking, so that we can make alternative arrangements. You should not pay via bank transfer against a PayPal link/invoice.

If you do not yet have an account with us but are interested in opening one, please contact us. A full credit check must be carried out before any credit can be given.  First orders on new accounts must be paid for by a credit/debit card.

How do I choose the job type and title?

When submitting a job, first choose the appropriate job type and then the job title from the list available.

The job title on your advertisement should be the official job title, such as would be issued on an employment contract. We keep job titles to this standard as it helps applicants find vacancies. Other text such as the location of the job, contract type or working hours, have their own fields on the booking form.

If you have multiple different roles to advertise, such as a teacher and an assistant, or a coach and a lifeguard, each one should have its own listing. If you have 3 vacancies for the same role on the same contract type and hours, for example you need four part-time teachers, then those can work under one listing.

We recommend using a simple and recognised job title to help applicants find your vacancy. We have included some suggestions below.

Swimming Teacher  – visitors to our site tend to search for the term 'teacher' over 'instructor' . This title typically means a qualified teacher, holding a Level 2 qualification.
Swimming Assistant (Teaching) – an assistant would usually help a qualified swimming teacher
Head Swimming Coach  – You may refer to your coach as just 'head coach' but adding the discipline helps clarify
Learn to Swim Manager – Employers often seek a qualified and experienced teacher for this role but it sits under type 'Managerial/Supervisory' due to responsibilities of the role.

What do I enter as organisation/company name?

This is the name of the employer who is issuing the contract for the role. For example, if this is for a role based at a leisure centre, the employer is the name of the operator of the site or the swim school, not the site name.

If you are choosing the Silver or Gold package, please make sure that the employer name and logo are the same company.

Do I need to include a logo?

A logo is mandatory in the Gold package because it form the banner advertisement included in the package. This sits in the Featured Employers panel.

A logo is optional in the Silver package but we recommend including one if you are able.

The Bronze package does not include a logo.

Why does the site use a postcode rather than just text or an area?

Location is key to someone considering a new role and using a postcode helps potential applicants accurately and easily pinpoint vacancies in their target area.

This is particularly important when offering a part-time role for which a long commute would be prohibitive.

There are two options which do not use a postcode:

Nationwide – for employers offering multiple vacancies across fairly distant sites in different towns or cities
Homebased – for roles which are required to work from home.

What options are available for Swim England affiliated clubs or swim school members?

As well as the multi-buy discounts available to all advertisers, we also offer special discounts exclusively for Swim Mark-accredited clubs and Swim England Swim School Members. The details of these discounts are provided to eligible clubs and swim schools via their accreditation and membership communications.

If you are posting a job on behalf of your club or swim school and need further details, clubs should contact your Swim Mark Coordinator and swim schools check the membership portal.

If you require any further help posting your listing, please email careersinaquatics@swimming.org.

I have roles across several locations. What do I put as the postcode?

If you wish to fill one role which requires one person to work at multiple sites, enter the postcode of the main site of work, where they will spend the most time, or the most central site.

If you are offering the same role at multiple sites and require multiple people, you have two options. The best option largely depends on how distant the sites are.

You may choose:

Location based – a separate listing for each location. Best for targeting local applicants and small geographical areas.
Nationwide – one listing with no specified location. This option is less targeted but allows you to advertise across multiple distant locations.

If you wish to place multiple listings, we can help. See our bulk discounts page here for details about booking multiple listings and benefitting from a discount when you do.

Which qualification box do I check?

You should select the minimum required qualification for the role. If more than one qualification is required, such as a swimming teacher who must also hold a lifeguard qualification, select both.

If you require a swimming teacher qualified to level 2, select level 2 but not level 1 as the latter is a swimming assistant. Doing this will help direct your vacancy to applicants with the correct qualification.

A common confusion is whether the qualification should be the teaching or coaching option of a given qualification level.

Our terms refer to Swim England's qualifications so teaching generally refers to teaching swimming lessons such as for non-swimmers, basic skills and Learn to Swim programmes and parent and baby classes.

Coaching usually refers to the competitive environment such as within a swimming club, where the role is to improve technical skill and develop athletes.

This article about the differences between teacher and coaching in our Career Advice section may help.

How will I receive applications?

There are two ways to receive applications: either direct via email or via a link to your website. Choose whichever option suits your recruitment process the best.

Via email

If you choose to invite applications by email those will come straight to your inbox via our online contact form. Any attachments such as CVs will arrive in a password-protected zip file. Careers in Aquatics does not receive a copy of these attachments.

To access password-protected zip files, you need a suitable unzip tool and the password provided in your notification emails*. If your device does not already have a suitable tool installed, these can be downloaded from the application store for your device. Free of charge options are available.

*Please note: The password needed to access application documents is included in the notification emails sent to the person making the booking. They are responsible for ensuring that the person who will receive applications is given this information.

Via a link to your own website

If you prefer to accept applications via a link to your own website, then applicants can be redirected to the job page on your own site and applications come to you that way.

The website link used must only be to the specific job being advertised. It is not possible to link to a general recruitment page or page showing multiple job vacancies.