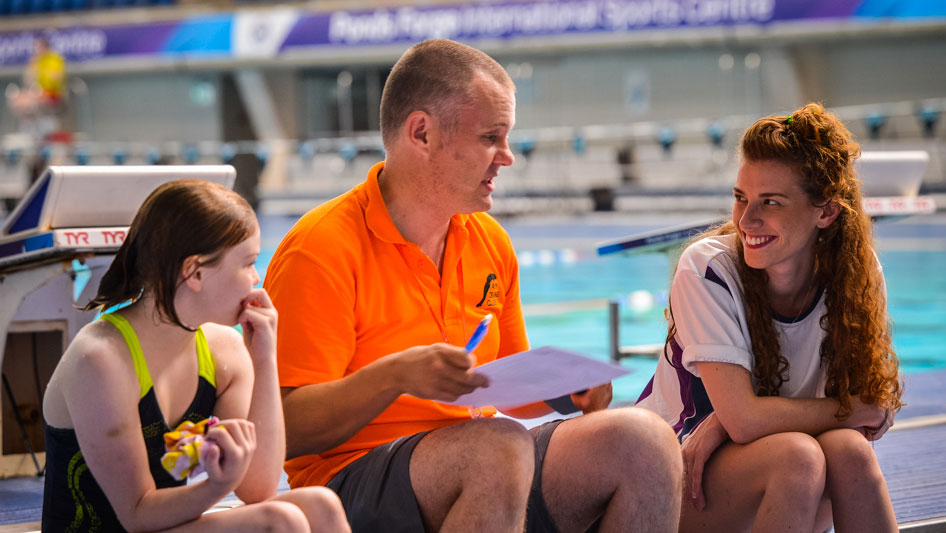 Get involved in volunteering
February 27, 2019
Volunteers form the backbone and heart of our Swim England family.
They support our clubs, events and programmes across the country and they help ensure our aquatic sports grow and thrive.
Our volunteers are our biggest asset and their contribution is invaluable.
Why should I get involved?
Volunteering is hugely rewarding! It is a great way to develop yourself and others, to meet people, and to get involved in and give back to your local community.
We've put together a handy toolkit packed full of information about how and why you should consider volunteering with us. You can view it by clicking here.
It includes:
Skill matrix – You can use this to see what type of role might suit you.
Role descriptions – A more detailed look at what roles we have on offer.
Benefits of volunteering – Some might surprise you!
How do I get involved?
It's easy. You have several options. You can:
Get in touch with your region. They're always happy to help and will be able to signpost you to local opportunities and the right regional contact.
Contact our Volunteering Team. If you're still unsure how you can get involved, or you'd like to volunteer at major events, then fill out our register your interest form or email us volunteering@swimming.org and we'll help you find the right role.
We look forward to welcoming you to the Swim England family!