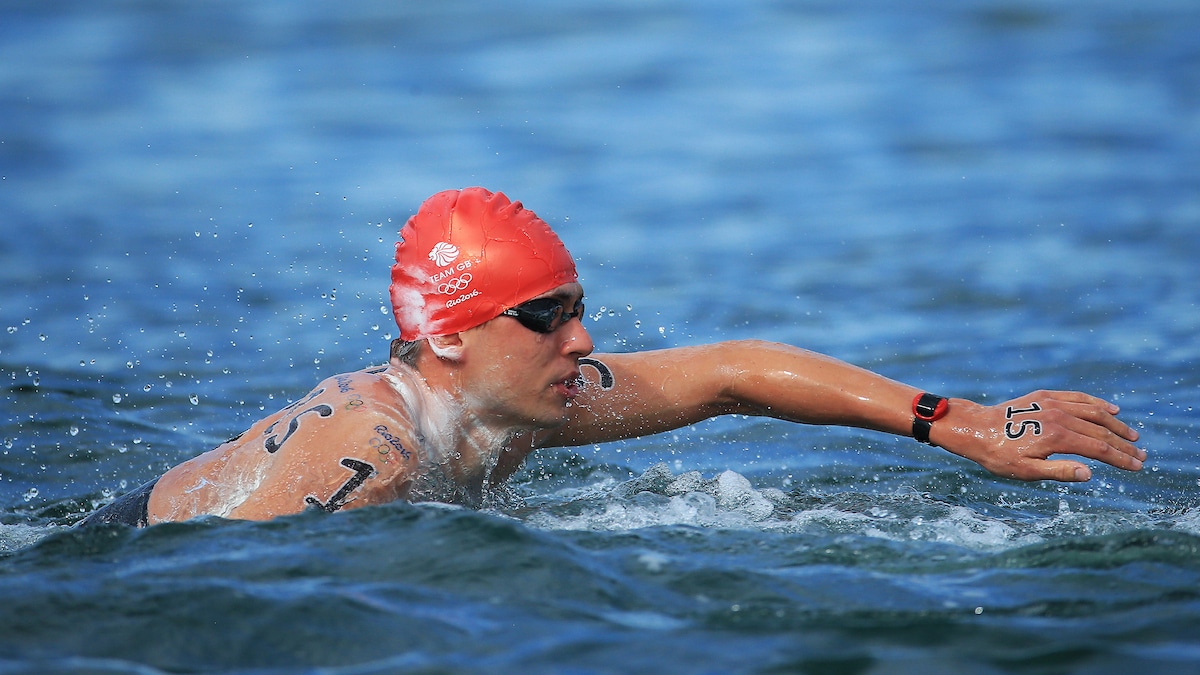 Burnell denied bronze in Men's 10km
August 16, 2016
Jack Burnell narrowly missed out on a medal and was then disqualified in the Men's 10km marathon race at the Rio 2016 Olympic Games.
The Loughborough based swimmer was in excellent form over the course of the race, finding himself in medal position on a number of occasions. At the end of both the second and the third laps, he was sitting comfortably in bronze position.
The final lap was a battle from start to finish. By the final 250m, there were around eight swimmers almost in a line, Burnell sitting on the outside looking a strong contender.
However, despite reaching the end in fifth place, he was disqualified in the final couple of metres.
Burnell commented: "I'm furious because I should have won the race. The guy [Oussama Mellouli of Tunisia] grabbed my leg.
"He was yellow carded for that which stopped me winning. I was disqualified for getting him off to try and win the race."
Seventh for Payne in marathon race
Keri-anne Payne put in a great effort in the Women's 10km marathon swim yesterday, finishing in seventh place overall.
The Warrander Baths swimmer from Stockport had to contend with hot temperatures and still water. She led until the end of the third lap, where she was overtaken by Sharon Van Rouwendaal of the Netherlands who made an early break.
Despite putting in a great final lap, the still conditions made it very difficult for her to make any ground. The 28-year-old finished just a minute behind Van Rowendaal with 1:57:23.9.
Payne said: "I was racing the world silver medallist in 400m freestyle today. The fact that it was really flat and really calm totally leant its way towards those girls.
"I missed the jump which was round the end of the third lap. That's a lot earlier than the jump has ever gone before.
"Going round the buoys was absolutely carnage – it only takes a split second for someone to go and that's exactly what happened."