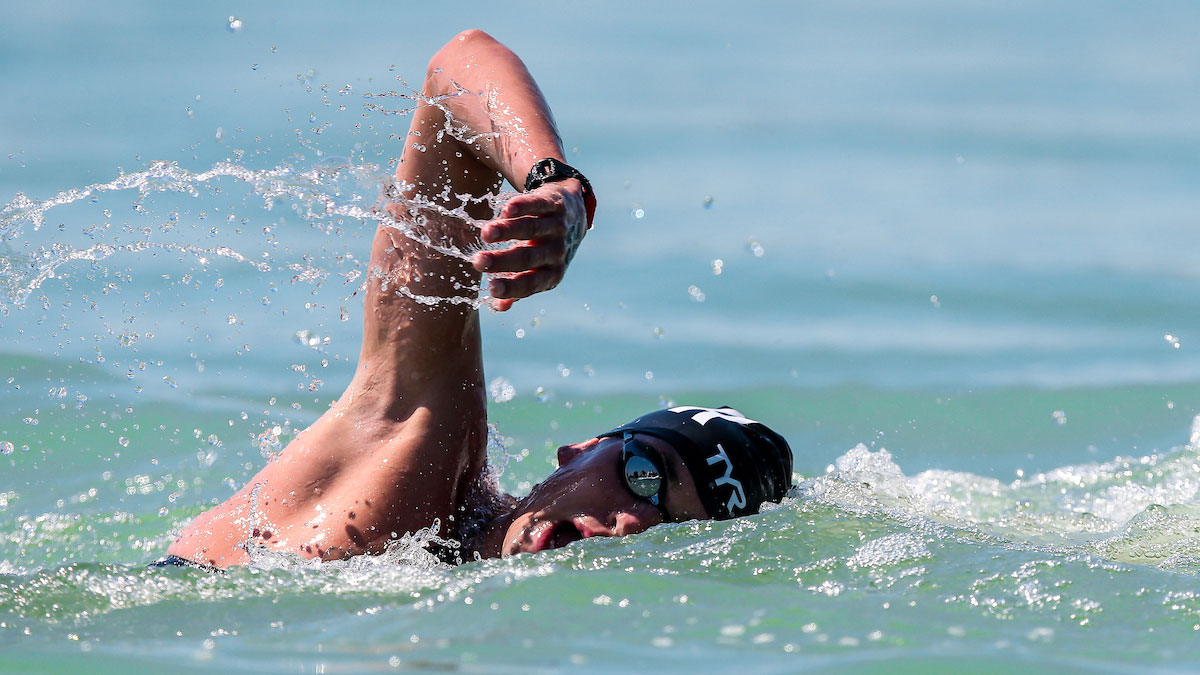 Burnell falls just short of Olympic marathon qualification
July 16, 2019
Jack Burnell was less than five seconds away from sealing a place at the 2020 Olympic Games, finishing 12th in the men's 10km at the 2019 FINA World Championships.
Burnell, who competed in the 10km at Rio 2016, needed a top 10 finish to qualify for Tokyo more than a year in advance.
But he touched the gate in 1:48.09.90, just 4.80 seconds behind the 10th placed Frenchman, David Aubry.
The Loughborough swimmer was controversially disqualified from the marathon in Rio, but will still have chances to earn a shot at redemption next year.
Another nine spots will be up for grabs at next year's Olympic qualifiers.
Robinson's rise
Fellow Brit Tobias Robinson impressed in his marathon World Championships debut.
The Loughborough swimmer was with Burnell in the lead pack at the halfway stage and finished 18th in 1:48.23.50 to boost his hopes of Olympic qualification.
Robinson, who finished ninth at the 2018 European Championships, has made a superb transition from the pool to open water over the last three years and will be confident of making his Olympic bow next year.