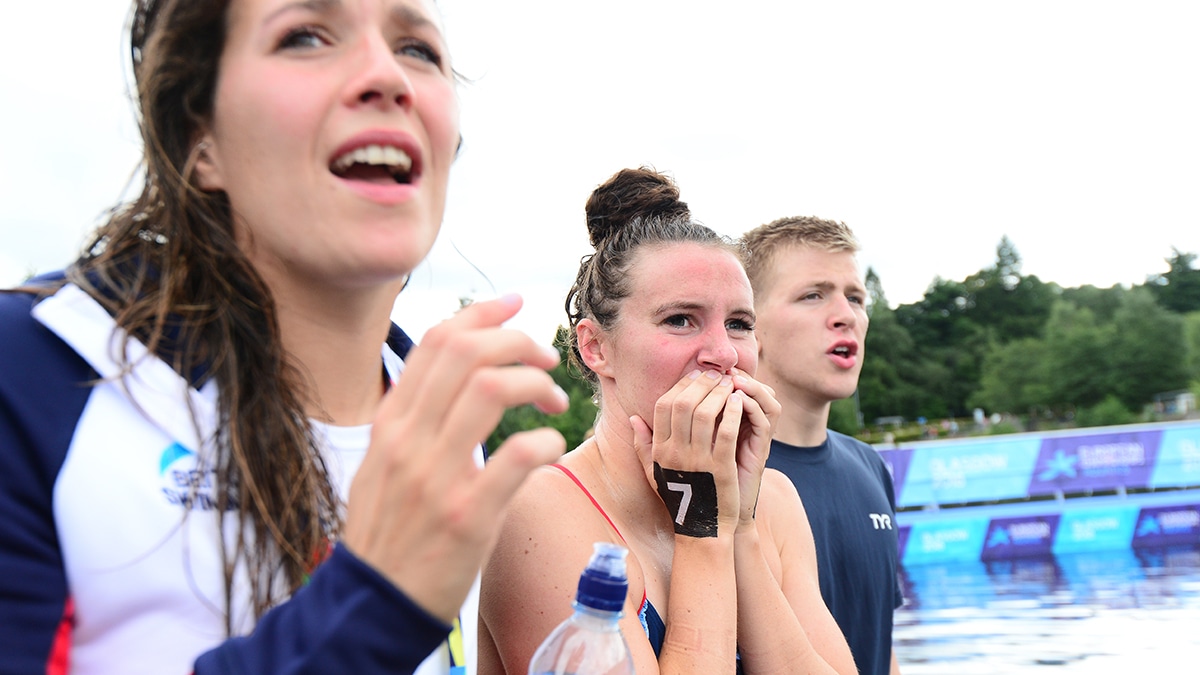 British finish fourth in European Mixed Team race
August 11, 2018
Great Britain finished an agonising four seconds off a medal in the Glasgow 2018 European Championships Open Water Mixed Team 5K race.
Danielle Huskisson, Toby Robinson, Jazz Carlin and Jack Burnell each took on 1.25km of Loch Lomond in the event.
But they were beaten to the bronze medal by France, who led at the halfway stage, with Holland edging out Germany for the gold.
Huskisson went out first for Britain and was part of the rear pack in ninth place as she handed over to Robinson.
Burnell holds off late charge
After a strong swim, Robinson had climbed up to third place when Carlin took over the third leg.
Both Holland and Germany broke away from the chasing pack and by the time Carlin had completed her swim, Britain were in fourth place.
Burnell did enough to hold off a charge from Italy to ensure Britain finished fourth.
The final event of the open water competition is tomorrow with the 25k race. No British swimmers are taking part.