Joseph Moment wins gold in opening race at Open Water National Age Group Championships
August 10, 2022
Joseph Moment won the days first title as he claimed the Boys 16 Years 5k Gold medal at the Swim England Open Water National Age Group Championships.
He set a time of 1:02.35 as he pulled slightly clear of the next three swimmers after a close battle at the front.
A group of five swimmers pulled ahead of the rest of the pack and led the field all the way until the finish.
Kingston upon Hull swimmer Moment just had the edge in the closing stages as he finished around 37 seconds ahead of Daniel McGuiness (1:03.12) who swam well to finish second.
It was a close battle for the silver medal as Daniel Moyses from the City of Peterborough (1:03.16) was just four seconds off McGuiness (Basildon Phoenix) as he won bronze with James plant (1:03.25) only nine seconds off a podium place.
On his win Moment said: "It went really well, it's my first open water race so I'm just looking to build on this and see where it goes.
"The race was really enjoyable with a close battle at the end.
"The finish really spurred me on, towards the finish I started sprinting but I wasn't aware how far I was away from the line so we kind of dropped off and then started sprinting again but I really enjoyed myself.
"This is the last race before a bit of a break for me so it's good to end it on a high."
Fox cruises to gold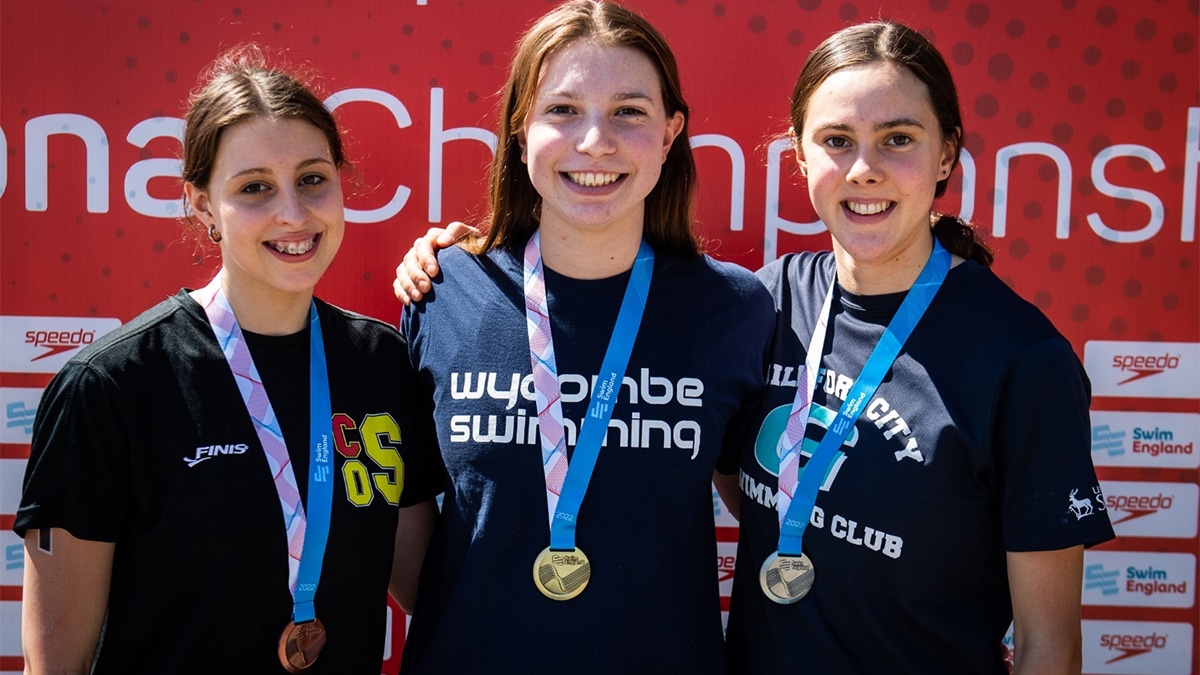 Lucy Fox cruised to gold for Wycombe District in the 16 Girls 5k contest.
She finished over a minute ahead of her nearest rival as she set a time of 1:04.19 after an impressive swim.
Fox managed to swim fast enough to get into the pack from the Boys 16 Years 5k race and was able to swim with them during the contest.
After the race she said: "I'm very happy, throughout the race I was looking where everyone was but I was very lucky that I joined in with the boy's pack so I could draft off them for a while.
"It was nice that I had people to swim with in the race and while I was coming in I was just giving it all I had towards the finish and I'm just really happy to get the win."
In second place was Louise Bressler from Guildford City as she finished in 1:05.55 to take home the silver medal.
She was 45 seconds off Fox's time with City of Salford swimmer Ella Blocksidge finishing third after setting a 1:06.46.
Blocksidge was over two minutes ahead of the rest of the pack as comfortably came away with bronze.
Full results for the 5k races can be found here.
Pictures: Will Johnston Photography