Teenagers clock quick English Channel swim ... and raise thousands for charity
August 14, 2021
A team of six teenagers have clocked one of the quickest English Channel relay swims this year – and helped raise more than £11,000 for a mental health charity.
Sea6 set off from Samphire Beach, Dover, and touched land following the 21-mile crossing near Cap Gris Nez, France, 10 hours and 18 minutes later.
Their time has yet to be officially ratified by the Channel Swimming Association but it is currently the quickest swim by a relay team of six from Great Britain in 2021 – and expected to be one of the fastest ever recorded by junior girls.
The team of Emily Menlove, Maddie Thomas, Darcy Hunt, Catherine Tarmey, Eva Johnson and Alice Whyte had to swim in strict rotation for one hour – and their achievement has been described as 'phenomenal'.
Having met while pool swimming at Winchester City Penguins Swimming Club, the girls then attended an open water taster session at Andark Lake, near Southampton.
The session had been organised by open water veteran swimmers, channel soloists and qualified open water coaches, Kate Steels and Rory Fitzgerald.
Sea6 showed a particular interest in open water swimming following that, first in the lake, then rivers and finally the sea.
As open water swimming wasn't affected as much while pools were closed throughout the pandemic, the team was able to build confidence and fitness to take on the challenge.
The team decided to raise money for Solent Mind and have comfortably exceeded their £10,000 target.
Incredible courage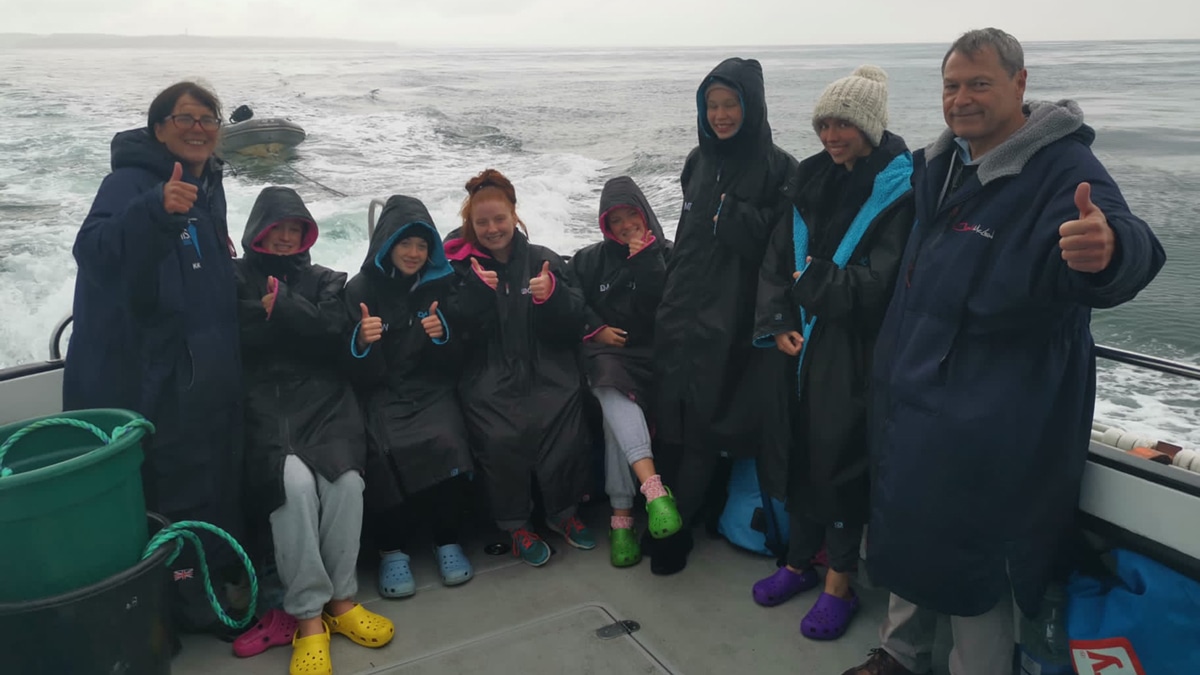 Rory said: "The girls had an immediate affinity for open water swimming.  
"Very early on, Kate and I knew that they would be capable of taking on the challenge of a channel crossing.  
"They showed incredible courage and determination, swimming without wetsuits, through the night, dealing with jellyfish, seasickness and exhaustion."
Kate added: "Their swim was truly phenomenal.
"We are extremely proud of Team Sea 6. They worked so hard and overcame their individual fears for the team.
"It was important to us all to raise money for a charity alongside this Channel Swim and we chose Solent Mind.
"The positive physical and mental health benefits of swimming, and especially swimming in the outdoors, have been enjoyed by us all – particularly during the past year.  
"Never has there been a time when our young people were under so much pressure or needed our compassion and support more.
"Please do donate if you can – it is for a fantastic cause. Each and every donation makes a real difference. Thank you."
Anyone wishing to make a donation to Team6 can do so by visiting www.justgiving.com/fundraising/winchestercitychannelswim