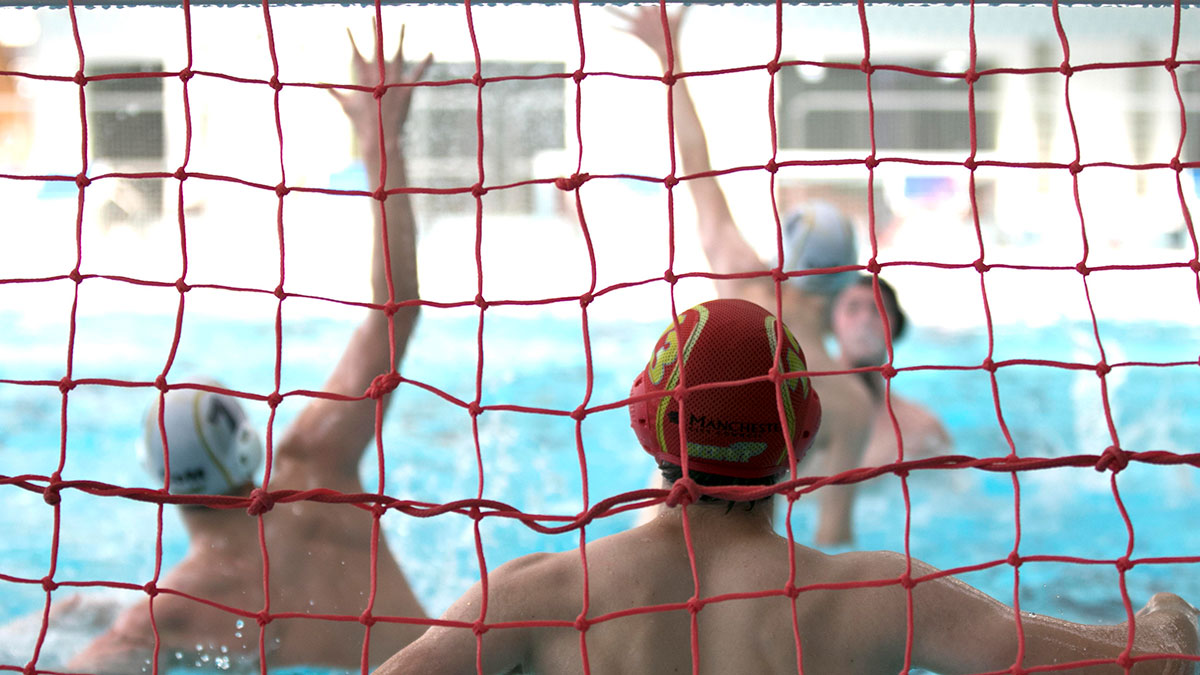 U18s' Boys Inter-Regionals Championships 2022 live scoreboard
March 24, 2022
The U18s Boys' Inter-Regional Championships are taking place on Saturday 26 and Sunday 27 March.
North East Steelers, East, North West Tigers, South Weest Sharks and London Sharks are all in action in Division One hosted by the hosted by the North West Region at Palatine Leisure Centre, Blackpool. 
The Division Two matches between South East, East Midlands, Wales, West Midlands and Scotland Saltires are being hosted by the East Region at the Watford Leisure Centre.  
These divisions are based on the final places at the at the U14s (2005 and younger) championships as they did not compete at U16s level due to the coronavirus pandemic.
| Fixtures & Results | | | |
| --- | --- | --- | --- |
| Saturday 26 March | | | |
| North East Steelers | 18 – 10 | East | FT |
| South West Sharks | 15 – 8 | North West Tigers | FT |
| North East Steelers | 13 – 8 | London Sharks | FT |
| East | 8 – 12 | North West Tigers | FT |
| South West Sharks | 3 – 2 | London Sharks | FT |
| Sunday 27 March | | | |
| East | 12 – 17 | London Sharks | FT |
| North East Steelers | 12 – 11 | North West Tigers | FT |
| East | 5 – 20 | South West Sharks | FT |
| London Sharks | 8 – 6 | North West Tigers | FT |
| North East Steelers | 10 – 22 | South West Sharks | FT |
| Fixtures & Results | | | |
| --- | --- | --- | --- |
| Saturday 26 March | | | |
| Wales | 8 – 16 | Scotland Saltires | FT |
| West Midlands | 6 – 10 | East Midlands | FT |
| South East | 8 – 6 | Scotland Saltires | FT |
| West Midlands | 13 – 9 | Wales | FT |
| South East | 4 – 6 | East Midlands | FT |
| West Midlands | 10 – 2 | Scotland Saltires | FT |
| South East | 18 – 1 | Wales | FT |
| Sunday 27 March | | | |
| East Midlands | 14 – 5 | Scotland Saltires | FT |
| South East | 5 – 15 | West Midlands | FT |
| East Midlands | 23 – 5 | Wales | FT |
| Division 1 | | | | | | |
| --- | --- | --- | --- | --- | --- | --- |
| Team | P | W | D | L | GD | Pts |
| South West Sharks | 4 | 4 | 0 | 0 | 35 | 8 |
| North East Steelers | 4 | 3 | 0 | 1 | 2 | 6 |
| London Sharks | 4 | 2 | 0 | 2 | 1 | 4 |
| North West Tigers | 4 | 1 | 0 | 3 | -6 | 2 |
| East | 4 | 0 | 0 | 4 | -32 | 0 |
| Division 2 | | | | | | |
| --- | --- | --- | --- | --- | --- | --- |
| Team | P | W | D | L | GD | Pts |
| East Midlands | 4 | 4 | 0 | 0 | 33 | 8 |
| West Midlands | 4 | 3 | 0 | 1 | 18 | 6 |
| South East | 4 | 2 | 0 | 2 | 7 | 4 |
| Scotland Saltires | 4 | 1 | 0 | 3 | -11 | 2 |
| Wales | 4 | 0 | 0 | 4 | -47 | 0 |