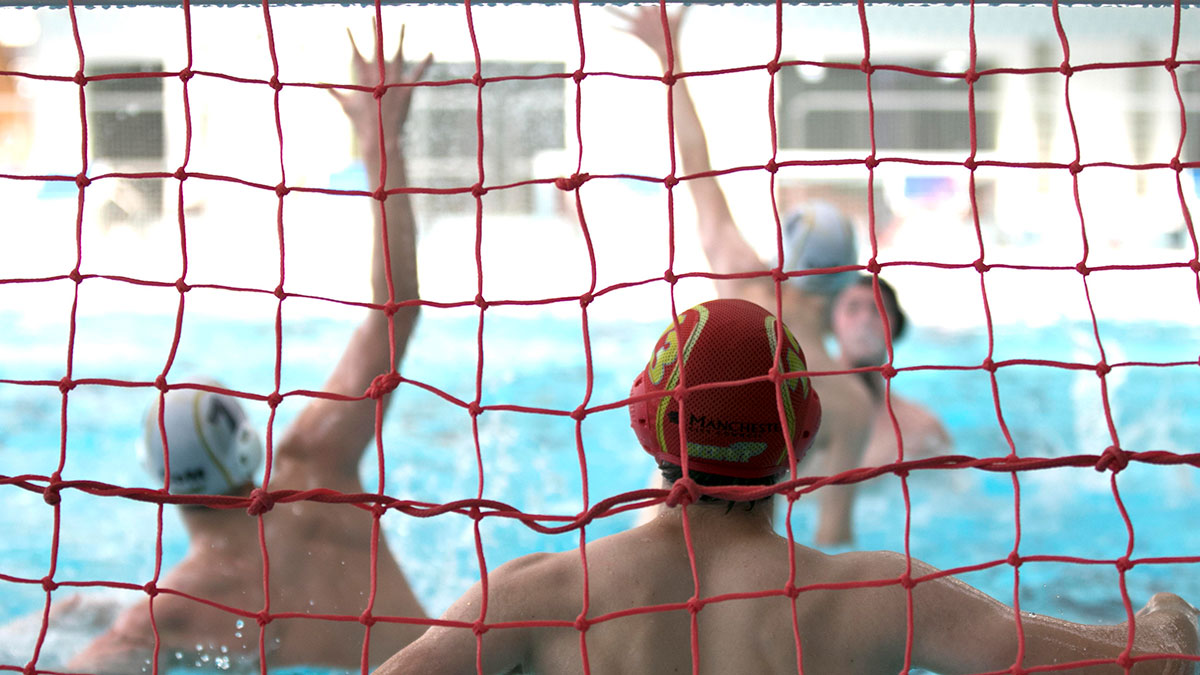 U18 Boys' Inter-Regionals Championships 2023 live scoreboard
January 20, 2023
The U18 Boys' Inter-Regional Championships are taking place on Saturday 28 and Sunday 29 January.
Scotland, West Midlands Warriors, South West Sharks, North West Tigers and South East are all competing in Division One.
These matches are being hosted by the North West Region at Blackpool's Palatine Leisure Centre.
The East Region hosts the Division Two fixtures at Watford's Woodside Leisure Centre.
East Midlands, North Steelers, London Sharks, Wales and East are all in action in this division.
| Fixtures & Results | | | |
| --- | --- | --- | --- |
| Saturday 28 January | | | |
| Scotland | 13 – 9 | West Midland Warriors | FT |
| North West Tigers | 24 – 5 | South West Sharks | FT |
| Scotland | 8 – 10 | South East | FT |
| West Midland Warriors | 15 – 6 | South West Sharks | FT |
| North West Tigers | 10 – 2 | South East | FT |
| Sunday 29 January | | | |
| Scotland | 17 – 10 | South West Sharks | FT |
| West Midland Warriors | 4 – 16 | South East | FT |
| Scotland | 5 – 12 | North West Tigers | FT |
| South West Sharks | 5 – 17 | South East | FT |
| West Midland Warriors | 6 – 13 | North West Tigers | FT |
| Fixtures & Results | | | |
| --- | --- | --- | --- |
| Saturday 28 January | | | |
| London Sharks | 8 – 6 | East | FT |
| Wales | 13 – 6 | North East Steelers | FT |
| East Midlands | 10 – 9 | East | FT |
| Wales | 8 – 8 | London Sharks | FT |
| East Midlands | 6 – 7 | North East Steelers | FT |
| Wales | 9 – 9 | East | FT |
| East Midlands | 9 – 13 | London Sharks | FT |
| Sunday 29 January | | | |
| North East Steelers | 4 – 6 | East | FT |
| East Midlands | 1 – 16 | Wales | FT |
| North East Steelers | 5 – 11 | London Sharks | FT |
| Division 1 | | | | | | |
| --- | --- | --- | --- | --- | --- | --- |
| Team | P | W | D | L | GD | Pts |
| North West Tigers | 4 | 4 | 0 | 0 | 41 | 8 |
| South East | 4 | 3 | 0 | 1 | 18 | 6 |
| Scotland | 4 | 2 | 0 | 2 | 2 | 4 |
| West Midland Warriors | 4 | 1 | 0 | 3 | -14 | 2 |
| South West Sharks | 4 | 0 | 0 | 4 | -47 | 0 |
| Division 2 | | | | | | |
| --- | --- | --- | --- | --- | --- | --- |
| Team | P | W | D | L | GD | Pts |
| London Sharks | 4 | 3 | 1 | 0 | 12 | 7 |
| Wales | 4 | 2 | 2 | 0 | 22 | 6 |
| East | 4 | 1 | 1 | 2 | -1 | 3 |
| North East Steelers | 4 | 1 | 0 | 3 | -14 | 2 |
| East Midlands | 4 | 1 | 0 | 3 | -19 | 2 |