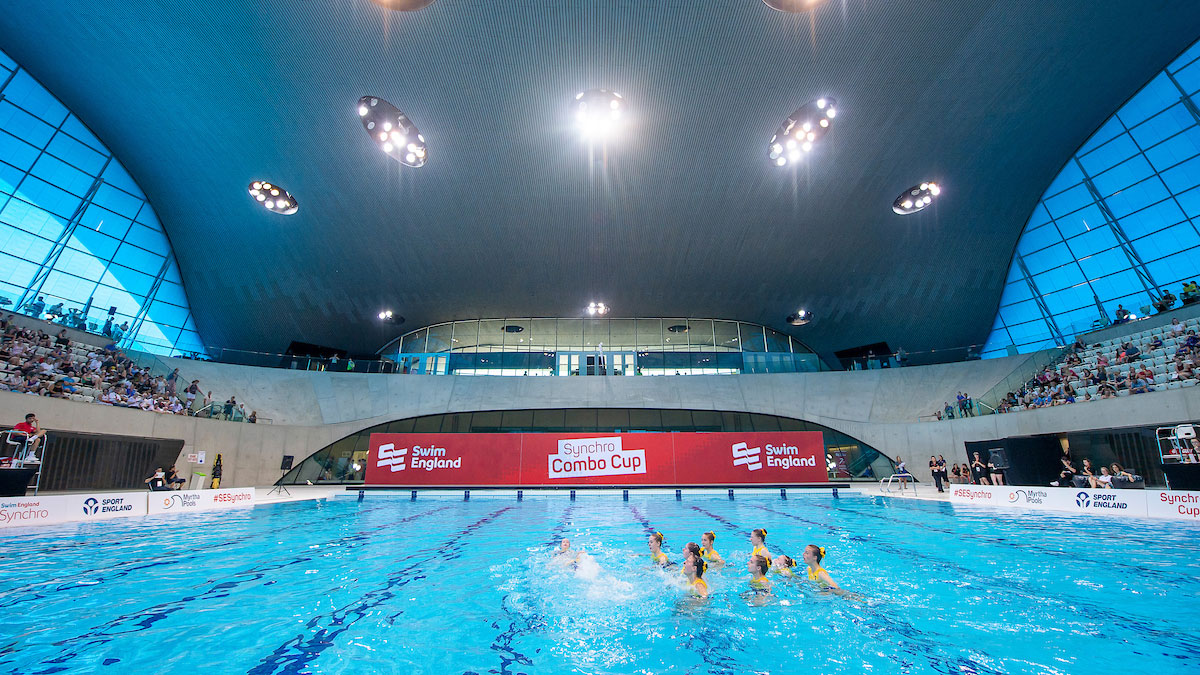 Combo Cup back in person for first time since 2019
July 1, 2022
The eagerly anticipated 2022 Swim England Artistic Combo Cup takes place on Saturday 2 July at the London Aquatics Centre.
It's the first time the competition has taken place in person since 2019 due to the pandemic, with the event returning to the same arena from three years ago.
The Combo Cup is a unique event in the artistic swimming calendar as the competition only features free combination performances.
Free combo involves a team of up to ten athletes moving in unison to high tempo music with impressive throws and lifts.
It's contested over two divisions and five age groups: 12 & Under, 13 – 15 Years, 15 – 18 Years, 13 – 18 Years and 15 & Under.
Medals are awarded for each competition, while the club with the largest total score across all events will be awarded with the Combo Cup.
This year over 800 of some of the country's finest young swimmers are set to take part as they look to take home the prestigious trophy for their respective clubs.
Rugby hoping to retain their title
In 2021 the event was forced to take place virtually with teams completing their routines from the comfort of their own pools and submitting their videos for the judges to score.
Rugby SC came out on top with 28 points in total coming out victorious over the other 18 clubs that took part.
Rugby SC head coach Hannah Secher was proud of her side for that win and says the team is focussed on defending their crown.
She said: "All of our athletes have been working really hard over the past few months, with their focus on attending the Combo Cup, performing well and retaining the trophy!"
With the event returning to the arena, Secher is looking forward to being back at the competition in person.
"We were delighted to win the Combo Cup at the end of last year in the Virtual Series, but having the chance to retain the trophy with all of our athletes together at the event would be incredibly special.
"This is the first Combo Cup in person since 2019, and so it seems even more special and to be a part of.
"We are all excited to be attending and hoping it will be a great event."
The last time the event took place at the Aquatics Centre it was Reading Royals that came on top in 2019 with Rugby having to settle for second place.
Tickets for this year's Combo Cup are still available, make sure you get yours here.