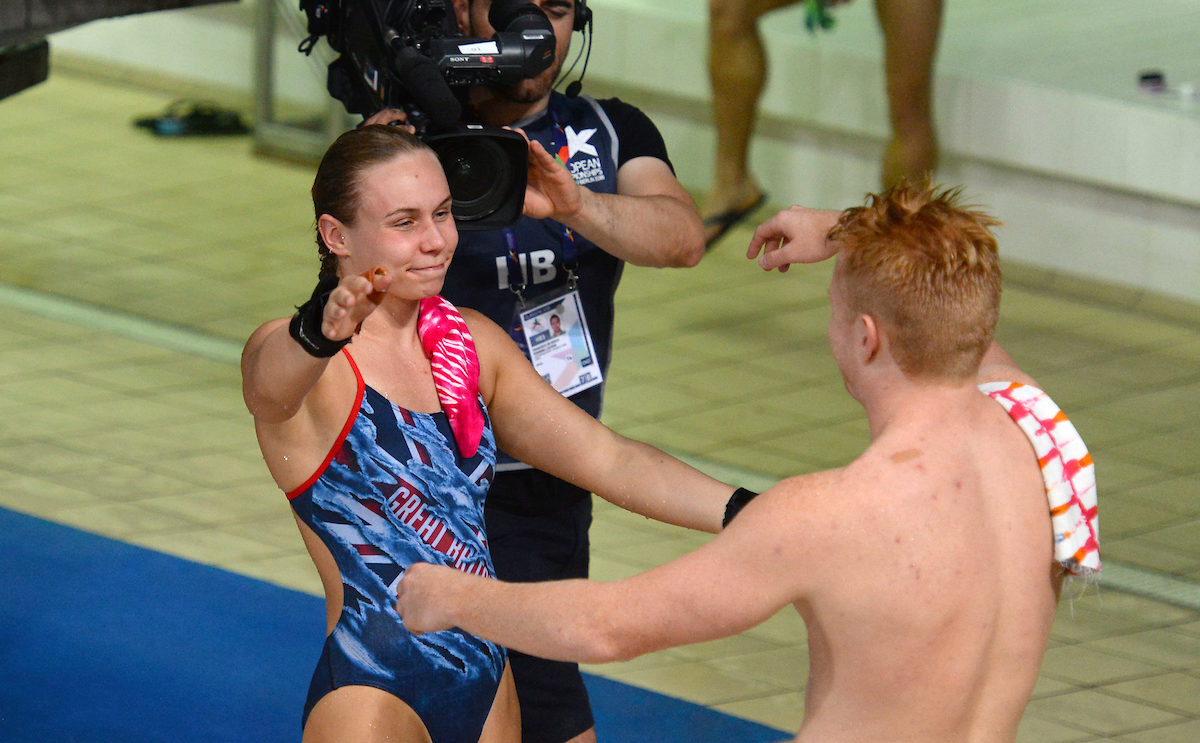 Fourth for Birch and Heatly at European Championships
August 6, 2018
English diver Robyn Birch and Scottish partner James Heatly were only six points from taking home a medal in the Mixed Team event at the European Championships.
The pair secured fourth spot with a score of 343.15 in what was a strong start to the seven days of diving competition at the Royal Commonwealth Pool in Edinburgh.
Birch, 24, of Dive London Aquatics, and Dive Edinburgh's Heatly, who was diving in his home pool, gave the crowd plenty to cheer despite not quite making it through to the podium.
Heatly was first to dive and started from the 10m platform with a Reverse Dive Piked (301B). Birch, who competed in the Team Event at the 2017 World Championships, opened with a Back Dive Piked (201B) from the 3m springboard and at the end of the first round the British pair ranked third with a score of 91.00.
Great warm-up
After falling to sixth, the GB pair climbed their way back up the leaderboard only to be kept out of the bronze medal position.
The Ukrainian duo of Oleg Kolodiy and Sofia Lyskun took the top spot with a score of 355.90. Silver went to the German pair Lou Massenberg and Maria Kurjo with 352.60 and Russia had to settle for third place with Iuliia Timoshinina and Evgenii Kuznetsov scoring 349.55.
Birch said: "It's a great warm-up and a perfect opportunity to get some competition dives under my belt ahead of the rest of the week."
There will be more diving action tomorrow with the women's synchronised 10m platform and the men's 1m springboard.