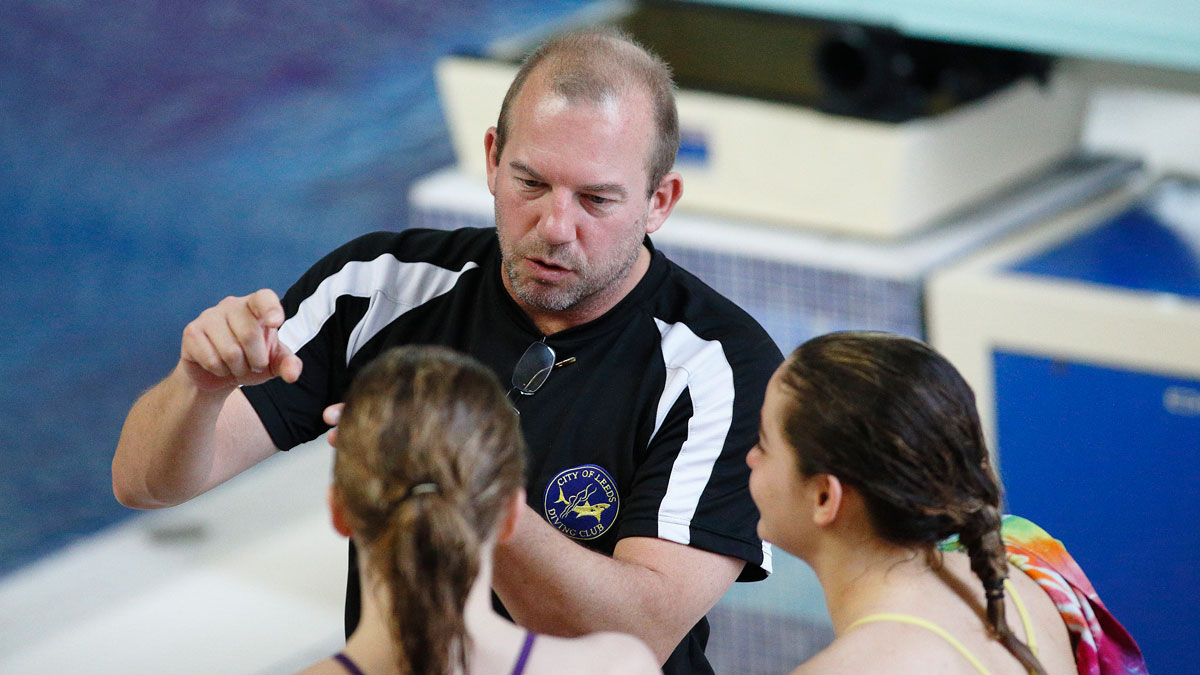 Get Involved with Diving Coaching
January 1, 2019
From what roles are available to the different qualifications you can take, find out more below about getting involved with diving coaching in England.
About Diving Coaching
Diving coaches are vital to giving young athletes the chance to fulfill their potential within the sport.
There are a number of different diving coaching roles available in England, ranging from full-time professional coaches at one of the larger clubs to part-time and voluntary roles at smaller clubs.
You don't have to have been a diver or been involved in diving to become a coach – Swim England's comprehensive diving coaching courses cover all the complexities and techniques of the sport.
However, an understanding of the basics of the sport will stand you in good stead.
Diving Coaching Qualifications
There are three levels of diving coaching qualifications in England. Click the links below to find out more on the Institute of Swimming (IoS) website.
This qualification teaches the basics of coaching diving. It will equip you with the knowledge and tools to actively support a more experienced diving coach in the delivery of a pre-prepared session. You must be at least 16 years old to take this course.
This qualification will train you as an independent diving coach. It will provide the skills needed to plan, prepare, deliver, monitor and evaluate a series of training sessions. You must be at least 17 years old and already qualified as an assistant coach to take this course.
Click here for further information.
This 12-month qualification will enable you to manage and lead a coaching team to support all areas of your programme. It suits ambitious, committed and experienced coaches who are already coaching larger groups of divers. There are a number of criteria you must fulfil to take this course, including being at least 19 years old.
Find A Diving Coaching Course
There are diving coaching courses for the roles of assistant coach and coach taking place throughout the year.
Head to the Institute of Swimming website to find a course near you.