Toulson, Cheng secure Olympic qualification while Laugher, Goodfellow win gold
May 2, 2021
Team GB has continued their impressive display at the FINA Diving World Cup on day two of competition as another gold medal and Olympic qualification spot was secured by the team of athletes.
Eden Cheng and Lois Toulson's efforts in the Women's 10m Synchro earned them a silver medal and that all-important Olympic spot for the upcoming Games, which are to be held in the same facility in roughly three months' time.
The pair climbed from third spot in the preliminary round (297.66) to finish second in the final after a standout front 3 ½ somersaults pike dive (107B) in round three which scored them 72 points and catapulted them to third place.
In the end, their score of 302.88 points brought them to second place, just 3.06 behind the winners Caeli McKay and Meaghan Benfeito of Canada.
That score improves on their mark from the 2019 World Championships where they finished in 6th place with 289.14 points in the same event. In third place were Tina Punzel and Christina Wassen of Germany (292.86).
Going for gold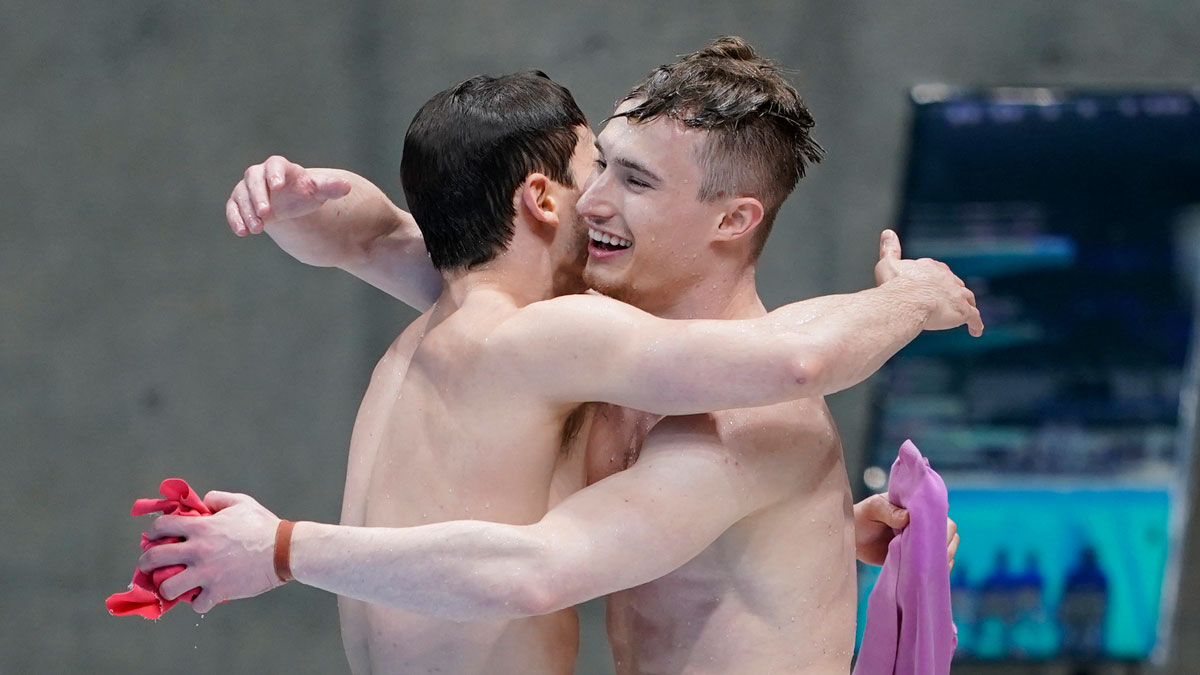 Also in flying form were Jack Laugher and Dan Goodfellow who secured a gold medal in the Men's 3m Synchro event, where they clocked 440.94 points to win in a comfortable fashion.
Their best dive was their last, a forward 2½ somersaults 3 twists pike (5156B) which earned them 90.09 points and cemented their earlier lead over second-place finishers Patrick Hausding and Lard Rudiger of Germany (433.92).
In third were the Russian pair of Nikita Shleikher and Evgenii Kuznetsov who came in with a total of 415.86.
That result is the second gold medal of the meet for Team GB after their countrymates Tom Daley and Matty Lee took the win in the Men's 10m Synchro event on day one of competition.
The pair have already secured Olympic qualification and have now positioned themselves at the top of the world stage after their performance in Tokyo.
Monday will see the action continue with the prelims and semi-finals of the Women's 3m Springboard and the Men's 10m Platform. Maria Papworth Burrel, Scarlet Mew Jensen, Tom Daley and Matthew Dixon will be competing in those events.