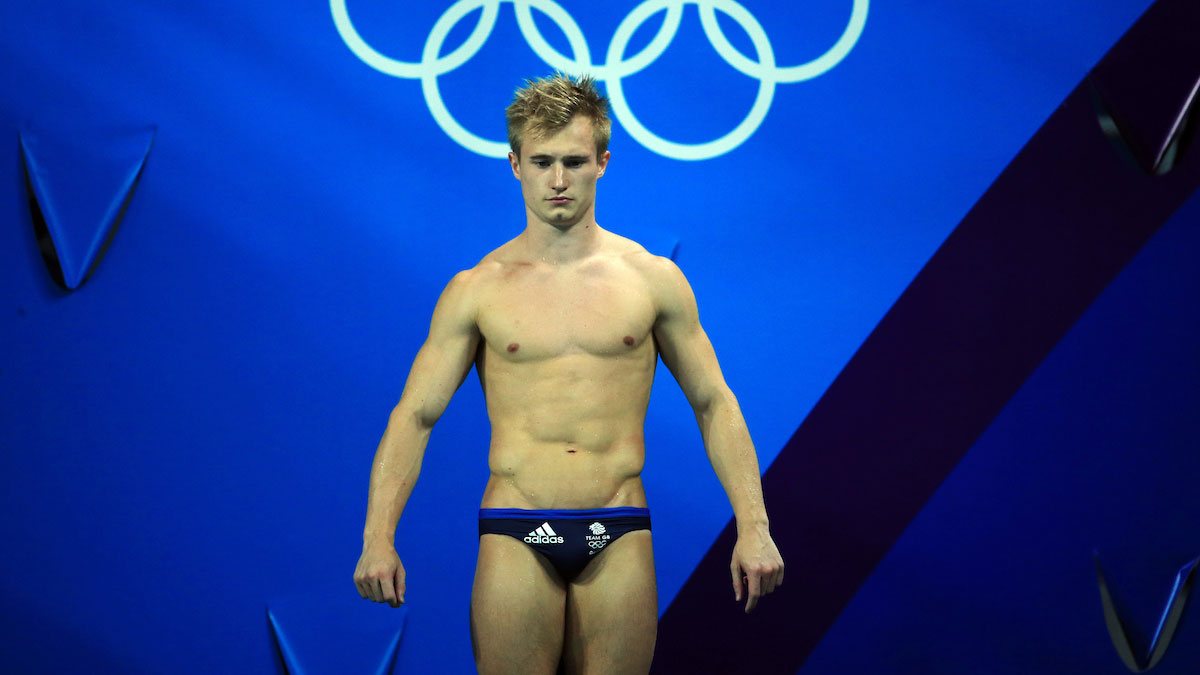 Jack Laugher
April 1, 2018
Jack Laugher is the only British diver to have won multiple medals at an Olympic Games, having won 3m Synchro gold and 3m Springboard silver at Rio 2016.
Date of Birth: 30/01/1995
Born: Harrogate
Team/Club: City of Leeds Diving Club
Coach: Adam Smallwood
About Jack Laugher
Since he made his Olympic debut as a 17-year old at London 2012, Laugher has developed into one of the best springboard divers in the world.
He won three consecutive medals in the 2014 World Series before claiming 3m Springboard bronze at the FINA Diving World Cup in Shanghai and two golds and a silver for England at the Glasgow 2014 Commonwealth Games.
Laugher backed up his performances in 2015, scooping 3m Springboard bronze in Kazan to become the first British diver to win an individual springboard medal at a World Championships.
He also teamed up with Chris Mears to bag a second medal at the 2015 World Championships, winning 3m Synchro bronze in Russia.
Laugher excelled again in 2016, winning the European 3m Synchro title with Mears as well as silver in the individual 3m.
He competed at his second Olympic Games later in 2016, making history with Mears as the pair became Team GB's first diving Olympic champions with 3m Synchro gold. Later in the Games, he added a second medal with silver in the 3m Springboard.
Laugher competed at the 2017 World Championships, finishing fifth in the 3m and fourth with Mears in the 3m Synchro. He returned to the top of the international podium in 2018, winning the 1m, 3m and 3m Synchro hat-trick at the Gold Coast 2018 Commonwealth Games.
International
| Apps | Competition | Best | Event | Year |
| --- | --- | --- | --- | --- |
| 2 | Olympic Games | GOLD | 3m Synchro | 2016 |
| 4 | World Championships | BRONZE | 3m Springboard / 3m Synchro | 2015 |
| 4 | World Cup | BRONZE | 3m Springboard | 2014 |
| 3 | European Championships | GOLD | 3m Synchro | 2016 |
| 3 | Commonwealth Games | GOLD | 1m Springboard / 3m Springboard/ 3m Synchro | 2018, 2014/ 2018 / 2018, 2014 |
Domestic
| Competition | Event | Best | Year |
| --- | --- | --- | --- |
| British Championships | 1m Springboard | SILVER | 2013 |
| British Championships | 3m Springboard | GOLD | 2016, 2015, 2013, 2012, 2011 |
| British Championships | 10m Platform | SILVER | 2009 |
| British Championships | 3m Synchro | GOLD | 2015 |
| National Cup | 1m Springboard | GOLD | 2017, 2014, 2012, 2011 |
| National Cup | 3m Springboard | GOLD | 2014, 2012, 2011 |
| National Cup | 3m Synchro | GOLD | 2017 |