Jessica Macaulay wins high diving bronze at World Championships
July 23, 2019
Jessica Macaulay won Great Britain's first high diving medal at the 2019 FINA World Championships, securing bronze in the women's 20 metre event.
The 26-year-old was in second place heading into the final two rounds and stayed there after her penultimate dive.
A forward flying one somersault earned Macaulay 63.70 points to sit just only points behind the Mexican leader, Adriana Jimenez.
The Brit has impressed in her first full-time year on the Red Bull Cliff Diving World Series, having only earned a permanent ticket on the tour by claiming three podium finishes as a wildcard in 2018.
Brilliant bronze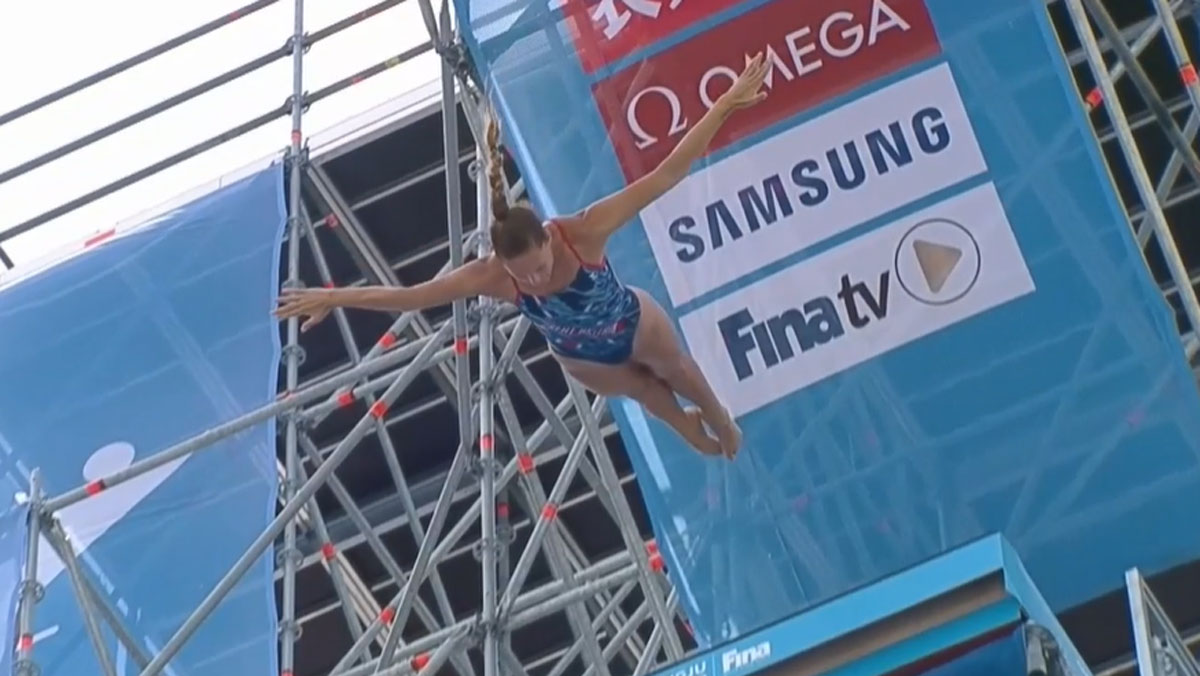 She continued to raise her profile with a superb final dive in Gwangju.
A reverse three somersaults scored 85.80 points to give her an impressive total of 295.40.
That looked like it may have been enough for silver, but she was overtaken by the final diver – Jimenez – while Australia's Rhiannan Iffland scored an incredible 98.80 points to take the gold.
Macaulay will return to the World Series in Mostar on 24 August.
She currently sits third in the overall standings, only 30 points behind Yana Nestsiarava with two stops remaining.
Macaulay said: "I'm super happy.
"I had my eye on gold but in the end I'm super proud of myself – I trained really hard and to come third among these amazing women is an incredible feeling.
"This is the first World Championships I've been to and it's the first tank pool I've dived in – it's an amazing facility.
"I was recently competing in Lebanon where we had to worry about the waves and it did affect me coming into this competition.
"I felt scared doing my optionals and when I was practicing I felt a little bit of fear, so to be able to regain my confidence for the competition was great.
"The past three days I've been trying to prepare my mindset to win gold, so coming third gives me that fire for the future."