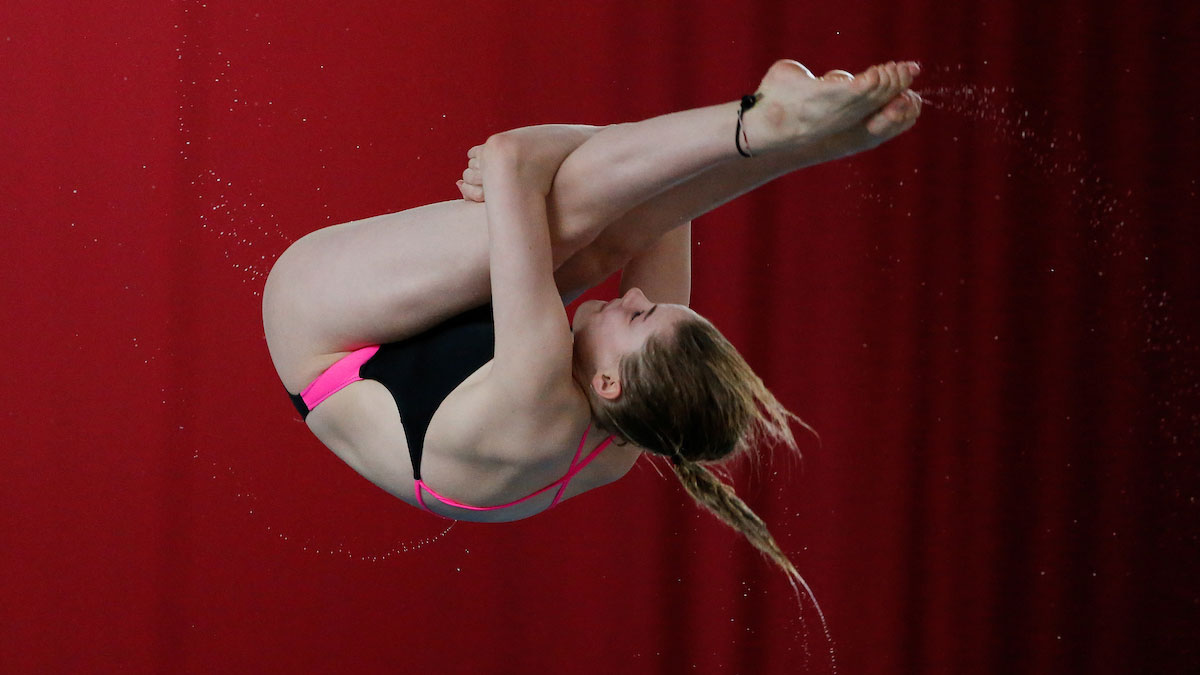 Katherine Torrance
April 1, 2018
Katherine Torrance is one of England and Great Britain's most promising divers, having won senior Grand Prix bronze in 2014 and a hat-trick of World Junior Championship medals in 2016.
Date of Birth: 10/10/1998
Born: Croydon
Team/Club: City of Leeds Diving Club
Coach: Adam Smallwood
About Katherine Torrance
Katherine Torrance rose to the top of the sport through the ASA's junior competition pathway, winning gold medals at the 2009, 2010 and 2011 ASA National Age Group Diving Championships.
She won her first senior domestic title at the 2014 British National Cup, teaming up with Lydia Rosenthall for 3m Synchro gold, then won her first senior international medal later in the same season with 3m bronze at the FINA Grand Prix in Bolzano, Italy.
She continued her progress in 2015, kickstarting her season with 3m silver and 1m bronze at the British Championships in Plymouth.
After a 1m and 3m double in the Group A age group at the British Elite Junior Championships, Torrance was selected for the inaugural European Games in Baku, where she won 3m Springboard gold for Team GB.
Torrance made her senior European debut in 2016, finishing 12th in the 1m Springboard at London 2016. Later in the year, she competed at her second World Junior Championships, winning gold in the Team Event and individual 1m, as well as bronze in the 3m Springboard.
Torrance made her Commonwealth debut for England in 2018, winning silver alongside Alicia Blagg in the 3m Synchro as well as finishing fifth in the 1m and seventh in the 3m events.
International
| Apps | Competition | Best | Event | Year |
| --- | --- | --- | --- | --- |
| 1 | World Championships | 5th | 3m Synchro | 2017 |
| 2 | European Championships | 4th | 3m Synchro | 2017 |
| 1 | Commonwealth Games | SILVER | 3m Synchro | 2018 |
Domestic
| Competition | Event | Best | Year |
| --- | --- | --- | --- |
| British Championships | 1m Springboard | GOLD | 2018 |
| British Championships | 3m Springboard | GOLD | 2017 |
| British Championships | 3m Synchro | GOLD | 2018 |
| National Cup | 1m Springboard | GOLD | 2017 |
| National Cup | 3m Springboard | GOLD | 2017 |
| National Cup | 3m Synchro | GOLD | 2017, 2014 |