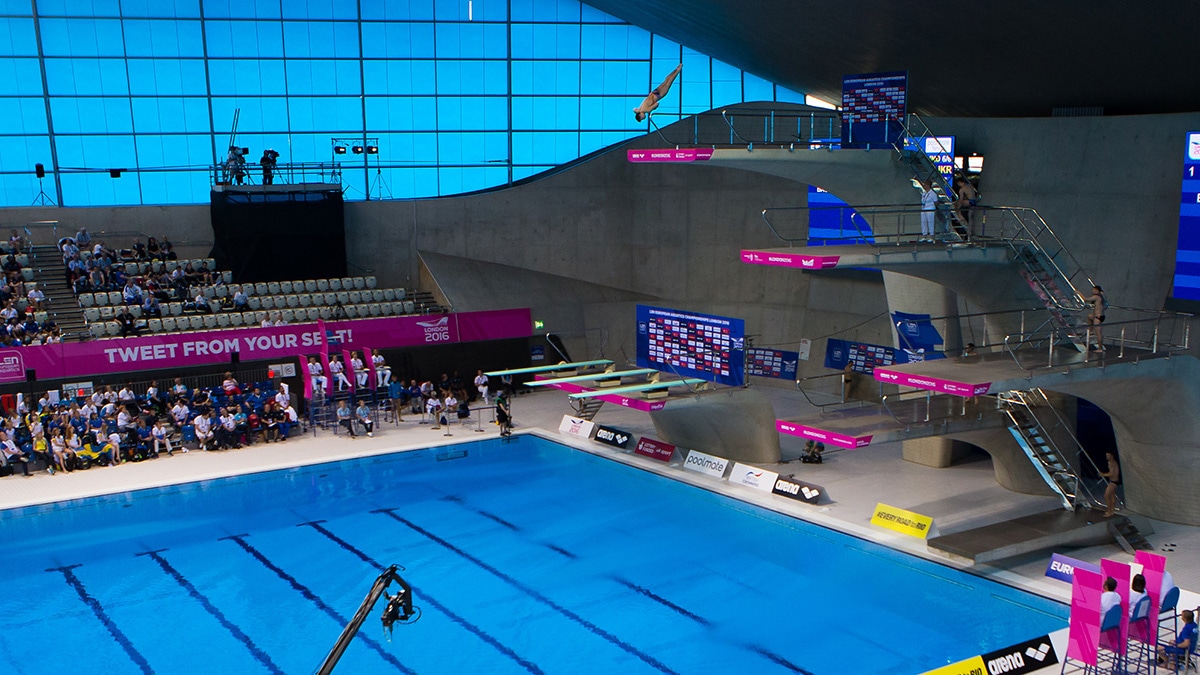 Are you ready to face the Ultimate diving challenge?
February 27, 2017
Latest Updates
Cancer Research UK is holding a series of Ultimate challenges, including the Ultimate Diving pilot, which will take place at London Aquatics Centre starting on the 23 March.
The aim of the Ultimate Diving Pilot is to provide an opportunity for you to get out of your comfort zones, learn something new, and raise money for Cancer Research UK at the same time.
Over the course of the challenge, you will attend training sessions twice a week with a professional diving coach. You will then showcase your new found skills in front of friends and family at the iconic London Aquatics Centre.
The training will help you to stay in excellent shape and teach you techniques you will need to perform multiple dives. All of the training sessions are provided by qualified diving coaches from the Tom Daley Diving Academy. You don't need any experience of diving to take part, as full training will be provided.
What you need to know
To complete the challenge and attend the full diving course you will need to sell tickets to the final performance to family and friends by the fifth week of training.
You will attend training each week with an expert diving coach.
Cancer Research UK will ask you to raise £1350 in sponsorship to fund your epic challenge. (But don't worry, you'll get plenty of expert tips for fundraising).
The final showcase will take place on Thursday 22 May at the London Aquatics Centre.
The training dates are Thursdays 7-9pm and Sundays 1:30-3:30pm from the 23 March to the 18 June. This does not include the Easter Break (13 and 16 April).
The challenge is open to anyone over the age of 18 who can:
Swim an minimum of 25m unaided
Be confident in deep water
Do a standard dive in from the side of the pool
To find out more about the event and sign up, please head over to the Cancer Research UK website.