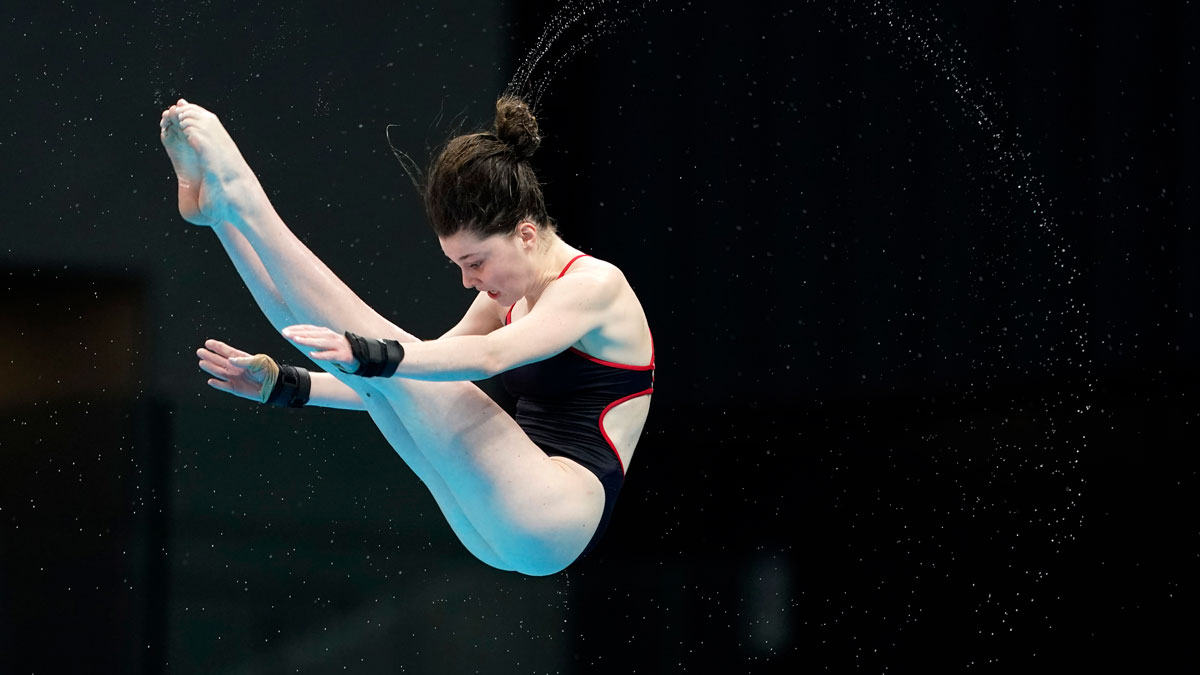 'Next generation' of British divers heading to Canada for World Junior Championships
October 20, 2022
European and Commonwealth champion Andrea Spendolini-Sirieix is part of the 'next generation' of British divers that will be competing at the FINA World Junior Diving Championships next month.
Spendolini-Sirieix and her Birmingham 2022 Team England colleagues Desharne Bent-Ashmeil and Amy Rollinson are part of the 17-strong squad which will represent Great Britain in Montreal, Canada.
European Junior Championships gold medallists Maisie Bond, Jorden Fisher-Eames, Robbie Lee and Euan McCabe are also included in the team for the event which runs from 27 November to 4 December.
It is the first time in four years Britain will be competing at the World Junior Championships – and the squad includes a first international appearance for City of Sheffield's Archie Biggins.
British athletes will be competing in 15 of the 17 events being held at Montreal's Olympic Park Sports Centre.
Julian Bellan, British Diving performance pathway lead, and team leader for the trip to Canada, is hoping the team can build on a successful 2022 across the senior and junior ranks.
Hugely valuable
He said: "It has been a superb year for our divers across junior and senior competitions, and we are looking forward to seeing what this group of 17 athletes – representing nine different clubs and training centres – can do to round out a memorable 2022. 
"We have seen at European Juniors, some major senior internationals and events such as our own British Championships, National Diving Cup and Futures Cup that these divers are progressing with each top-level competition opportunity they get, in terms of their results but also their performances and learnings around the arena environment.
"After a disrupted couple of years for the next generation of British Diving talent, it is fantastic that the opportunities for experience are now coming thick and fast, and this will be another hugely valuable one alongside high-class athletes from around the world. 
"While the team has members whose sights are firmly set on Paris in less than two years, the majority of this cohort are building progressively towards LA in six years' time. 
"The World Juniors is a fantastic gauge on future potential. Many of the current crop of top-performing GB Olympians were World Junior medallists four to six years before their major Olympic successes."
As is usual with junior events, the competition will be held across Group A and Group B categories, with divers in Group A events aged 16, 17 or 18 years on 31 December 2022, and Group B athletes aged 14 or 15 on that date.
British Diving team for the World Junior Diving Championships
Leon Baker (Southampton Diving Academy)
Desharne Bent-Ashmeil (Dive London)
Archie Biggin (City of Sheffield)
Maisie Bond (City of Sheffield)
Tilly Brown (Southampton Diving Academy)
Jorden Fisher-Eames (Luton Diving Club)
Todd Geggus (Southend Diving)
Chloe Johnson (City of Leeds)
Oscar Kane (Luton Diving Club)
Robbie Lee (Southampton Diving Club)
Danny Mabbott (Edinburgh Diving Club)
Euan McCabe (Plymouth Diving)
Amy Rollinson (Dive London)
Evie Smith (Crystal Palace Diving Club)
Andrea Spendolini-Sirieix (Dive London)
Hugo Thomas (Dive London)
Oscar Willcox (City of Sheffield)