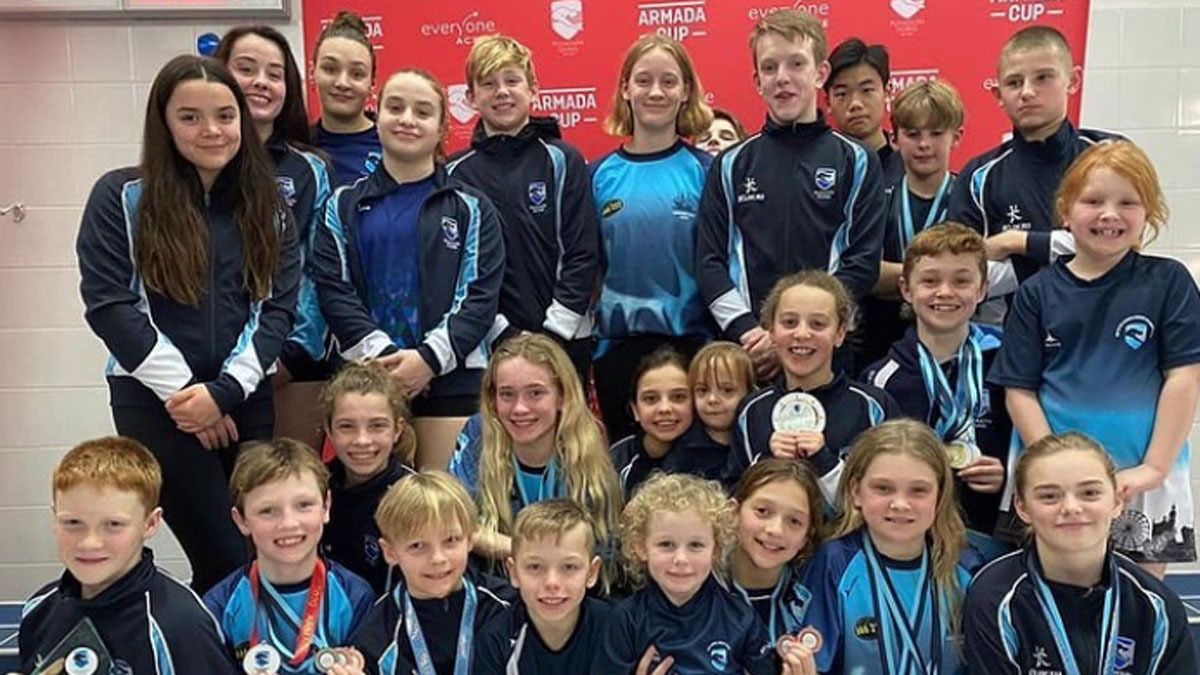 Plymouth paves the way for diving development through epic Armada Cup
February 20, 2020
The Armada Cup 2020 paved the way for the future development of diving, with more than 200 young divers setting themselves up for qualification to the major domestic events of the year.
For the first time at a club competition, events were separated into Age Group conditions and Junior Elite conditions.
That enabled divers to work on their dive lists in an attempt to achieve the recommended scores for the British Elite Junior Diving Championships and Swim England Diving National Age Group Championships 2020.
The 21st edition of the Armada Cup – once again hosted by Plymouth Diving – reached unprecedented levels, with 210 competitors in action across 82 events.
Sarah Barrow, Swim England Diving Development Officer, said: "It was incredible to watch so many talented youngsters getting the chance to showcase their skills ahead of the major events in 2020.
"The competition was brilliantly organised by Plymouth Diving, who took on a sizeable task by enabling more than 600 entries across just three-and-a-half days.
"I would like to thank all the volunteers, coaches, parents and supporters who made the Armada Cup possible, especially Sally Freeman, Alex Rochas, Jane Glynn, Donna Dixon, Denise Lobb, Sharon West, Helen Heslop, Anna McCabe and Anna Pearce.
"I look forward to seeing the divers compete throughout the year."
Setting a platform for 2020
Volunteers were tasked with recording an incredible 5,122 dives at the Plymouth Life Centre.
British champion Matthew Dixon warmed up for the FINA Grand Prix event in Rostock, scoring 525.55 points in the Elite Boys Platform final.
Dixon was the top performer in the 1m, breaking the 500-point barrier in both the preliminary and final.
His Plymouth team-mate Emily Martin – also competing as a guest – finished atop the standings in the Elite Girls 3m and Platform finals.
The 2020 British Elite Junior Diving Championships will be held in Plymouth from 6-9 April, while the Swim England Diving National Age Group Championships 2020 returns to Sheffield's Ponds Forge from 4-7 June.