Cutmore and Connolly win silvers at Mediterranean Cup
August 4, 2017
Ben Cutmore and Amelia Connolly won silvers as England's divers added another four medals to their tally on the second day of the Mediterranean Cup 2017 in Bolzano.
After a pair of 1m Synchro medals on day one, Cutmore was the first individual medallist of the day with Platform silver in the Group B age group.
The Luton diver, who won a hat-trick of Group C golds at last year's Mediterranean Cup, scored 352.00 to finish behind Greece's Athanasios Tsirikos (370.85).
"It was a good learning curve for me," said Cutmore, who was the only athlete to compete all eight of his dives from the 10m platform.
"The dives didn't go quite to plan but some of them are new dives for me and I'd never competed them before.
"It's good experience learning how to compete without my coach and family there."
Connolly and Sefton reach 1m podium
Crystal Palace diver Connolly also won silver in the Group B age group, finishing second in the 1m Springboard, with English teammate Lucy Sefton (Dive London) joining her on the podium with bronze.
Connolly, who won Platform gold at last year's Mediterranean Cup, scored 293.50 while Sefton finished on 289.40. Italy's Elettra Neroni, who had competed at this year's European Junior Championships in Begen, won gold on 309.85.
Connolly's Crystal Palace teammate was also in the Group B 1m event, finishing seventh on 256.15.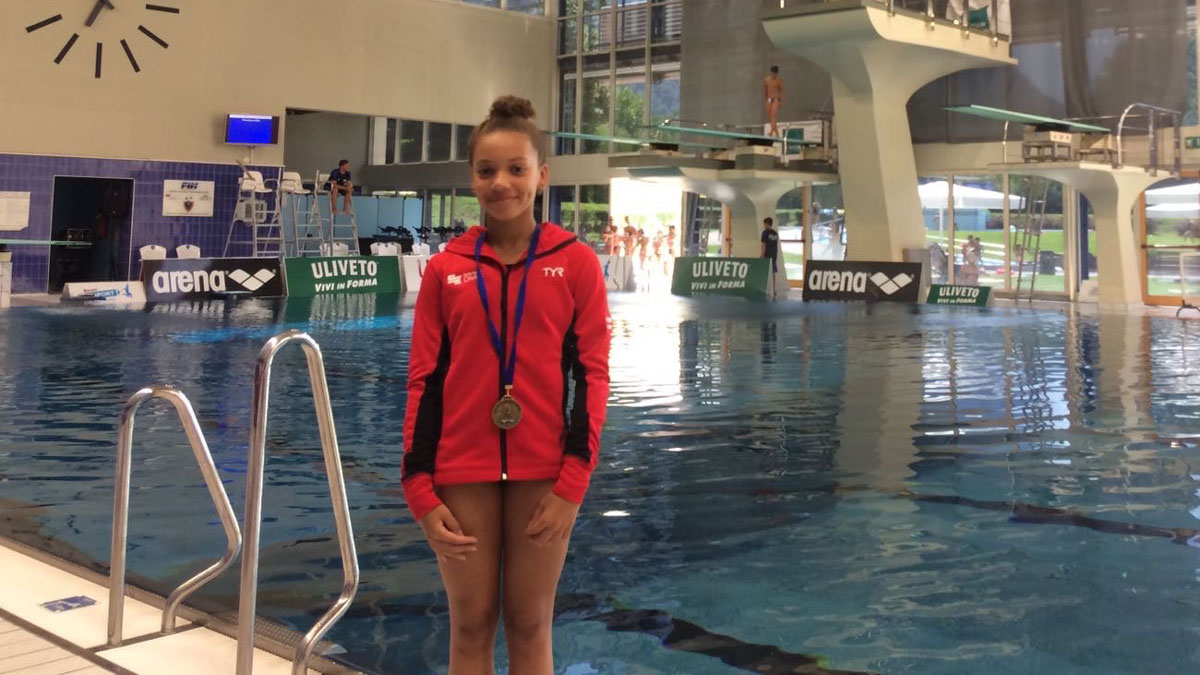 The other English medal of the day came in the girls' Group C 3m Springboard as City of Sheffield's Richelle Houlden won bronze.
Houlden scored 270.60 to finish narrowly ahead of City of Leeds' Callie Eaglestone (270.15) while Plymouth Diving's Summer Radcliffe (245.90) was one place back in fifth.
Click here to follow results from the 2017 Mediterranean Cup in Bolzano.