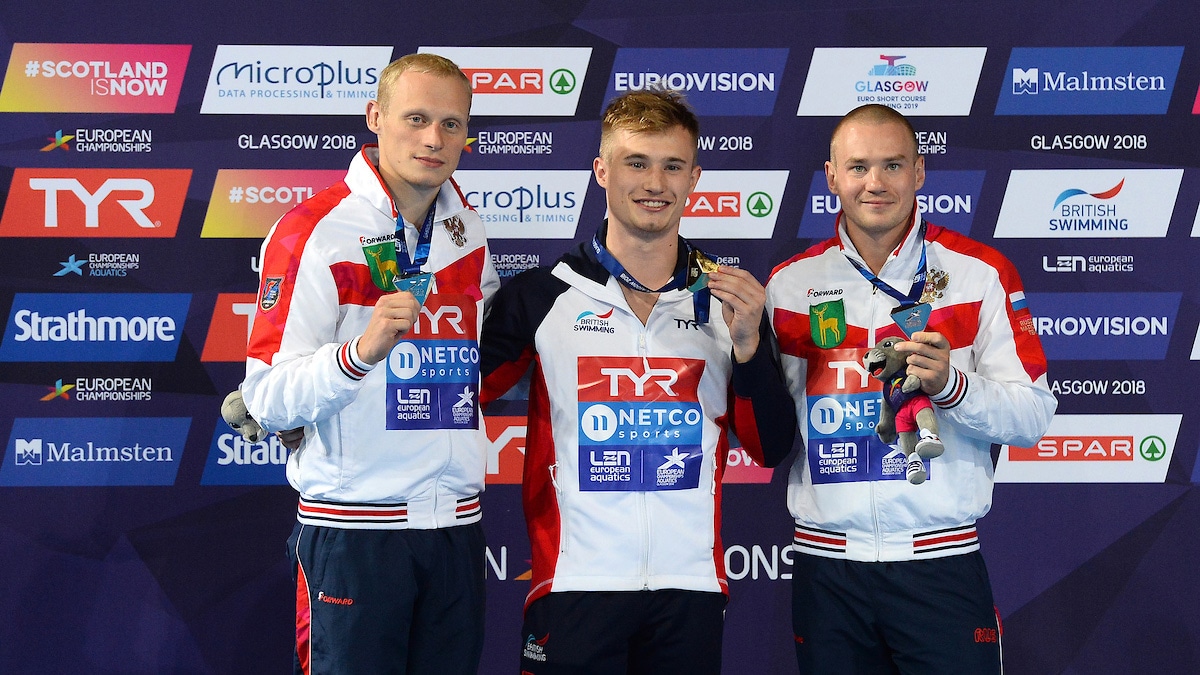 Another gold for Laugher at Glasgow 2018
August 9, 2018
Latest Updates
Jack Laugher sealed his second gold of the 2018 European Championships in the 3m Springboard event in Edinburgh.
He finished second in the prelims meaning he dived 11th but did what he needed to when it counted to finish with a score of 525.95.
It was his second title of the event after he won the Men's 1m Springboard final.
Having collected his medal Laugher said: "It's a title that I've really wanted and I've not felt this emotional about a result in a long time.
"I'm not quite finished yet. I've still got the 3m Synchro with Chris [Mears] and we're hoping for a good result in that event too. I would like to get the three springboard titles."
English team mate Dan Goodfellow narrowly missed out on a medal, his finishing score of 437.73 left him just off the podium in fourth place.
The silver and bronze medals were won by Russians Ilia Zakharov on 519.05 points and Evgenii Kuznetsov, who scored 508.05.
Silver for Dixon and Williams
Matthew Dixon and Noah Williams secured a silver medal in the Men's 10m Synchro at the 2018 European Championships.
The young pair started well and reached the 100 point marker after the first two rounds of required dives.
Dixon and Williams's highest scoring dive came in the fifth round of the event.
Their Reverse 3 1/2 Somersaults Tucked scored 80.58 points and allowed them to finish with a total of 399.90 to take the silver.
Dixon said: "We're super pleased with that result. We've [Dixon and Williams] had some great results this year including Commonwealth silver and this is a great way to end the 2018 season.
"I've got the 10m individual still to go and I'm really looking forward to that and then it's time for a quick holiday, then back to training and learning new harder dives for next year."
The gold medal went to Russia's Aleksandr Bondar and Viktor Minibaev with 423.12 points and bronze went to Vladamir Harutyunyan and Lev Sargsyan, of Armania who scored 396.84 points.